Hi friends! Thank you so much for the wonderful birthday wishes <3 I loved reading all them and they made my day even brighter than it already was.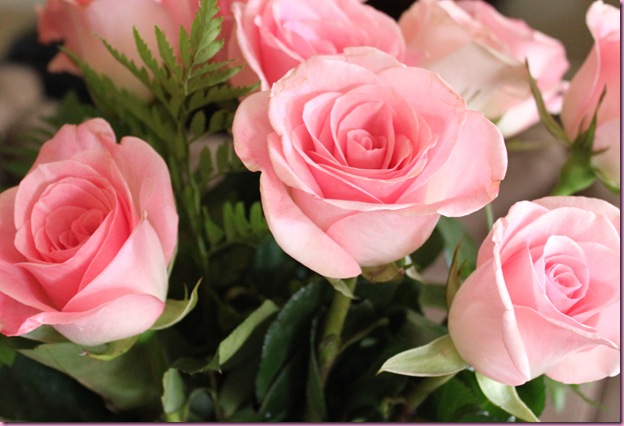 I'm up late blogging since we were out partying our faces off!
Ok, not really.
I went to work, came back to the casa, showered ("I can't believe I have to shower on my birthday"), we took Bell for a walk, hit up the mall and Nordstrom Rack and then spent the rest of the night drinking tea (Eggnog Latte for the mister) at the Starbucks where we met. All in all, a truly wonderful day.
For lunch, I enjoyed a hummus tostada (crispy corn tortilla, hummus, goat cheese, greens and mixed veggies) + half a chicken GF sandwich (ate the rest after work) from Renee's Organic Oven.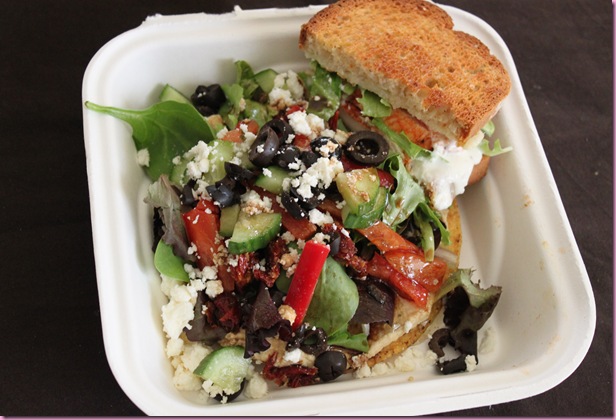 I called the Pilot while I was driving home and he said "Don't make lunch yet- I picked some up for you." I love that man.
+ CAKE 😀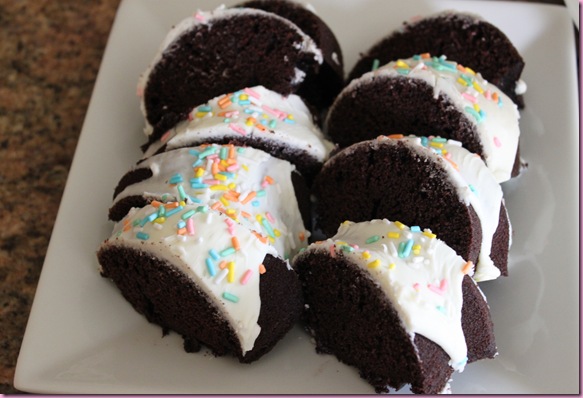 Courtesy of the madre: GF chocolate cake with white frosting and rainbow sprinkles. That's the half of the cake I took back to work with me- the girls loved it 🙂
Before slicing the pieces to take to work, I munched two.. and was bouncing off the walls during Zumba. It was a very fun class – lots of energy and yelling ladies who were happy to shake their booties. The best.
We just got back to the casa and, in our typical fashion, have barely started packing for our trip tomorrow.
At least the essentials are ready: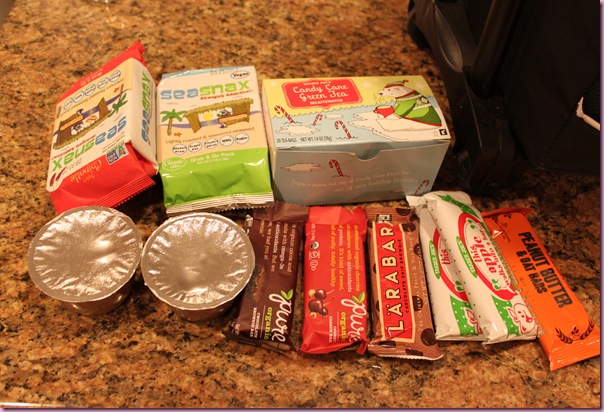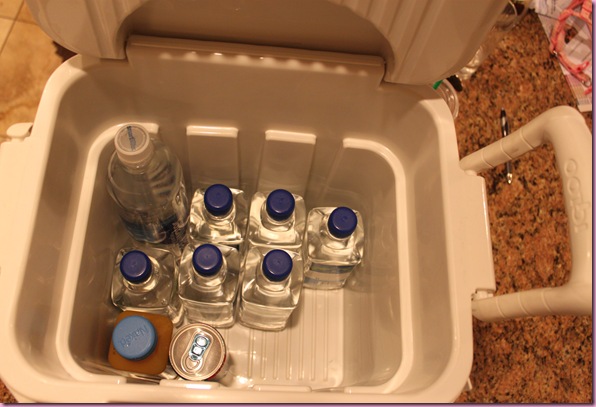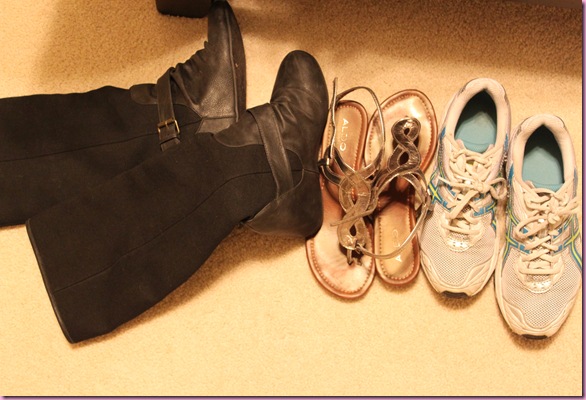 If you live in La Jolla and happen to see a girl with an enormous belly, wearing only boots and munching a Larabar, that's me.
See ya from the road!
xoxo
Gina
Today's workout jam:
Love this for high-energy cardio- it would be great for a gradual tempo or resistance increase throughout the song, too.