The proof is in the pudding
I've been crying on and off all day today.
People must think I'm crazy.. walking around with my belly sticking out and bloodshot eyes, goofy grin on my face.
I'm excited, thrilled beyond belief, and shocked.
We had our halfway ultrasound today- the last one before we get to meet the little nugget in person.
We got to our appt at 8:30 and I was surprised when a male technician called us back for our ultrasound. It was my first time having a dude as the ultrasound tech, and he was fantastic. He explained everything so thoroughly and per usual, my heart soared as soon as I saw the tiny figure on the screen.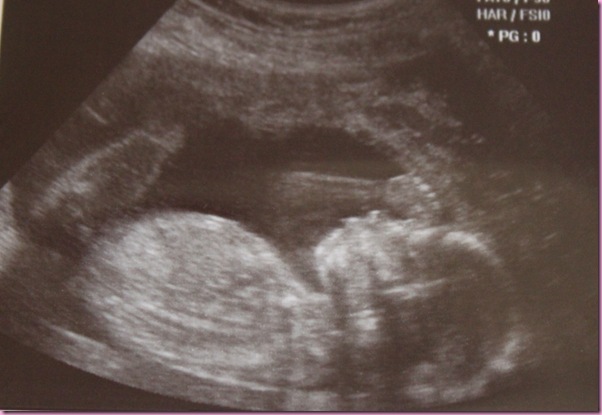 He did a LOT of measurements today, to make sure everything was healthy and according to plan.
We got to see each part in detail:
the belly
skull and parts of the brain
kidneys, stomach
heart and 4 chambers
umbilical cord and placenta (which is located where it should be)
arms
face
spine
the tech said everything looked absolutely beautiful and healthy… all I wanted to hear.
And then he said "You both keep referring to this baby as a 'he'" and then zoomed in between the babies legs, from the bottom so you could see the two thigh bones
and unmistakable….
lady bits.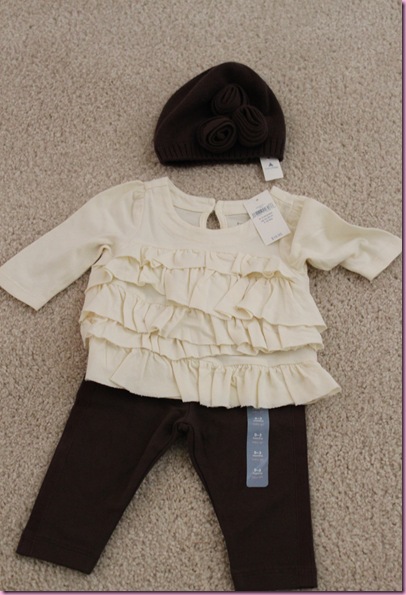 "That's 100% a girl."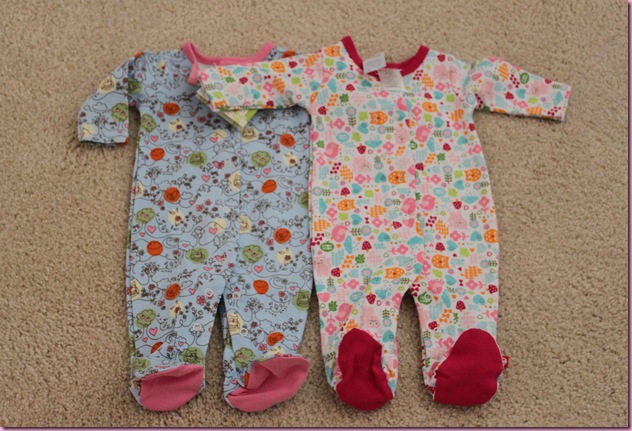 Little nugget is a GIRL <3
I didn't even make it to the car until I was crying my face off. We hugged in the parking lot for at least 5 minutes, me crying, and both of us letting it finally sink in. I was half-crying because everything looks healthy and so thankful for the reassurance, and half-crying because I'm so shocked and excited. I was just as excited for a boy, but to finally, really know, for SURE is pretty amazing.
Plus:
-dance classes
-tutus and
-sparkles 😀
She is going to have Tom wrapped around her little finger.
Thank goodness for good store exchange policies, right?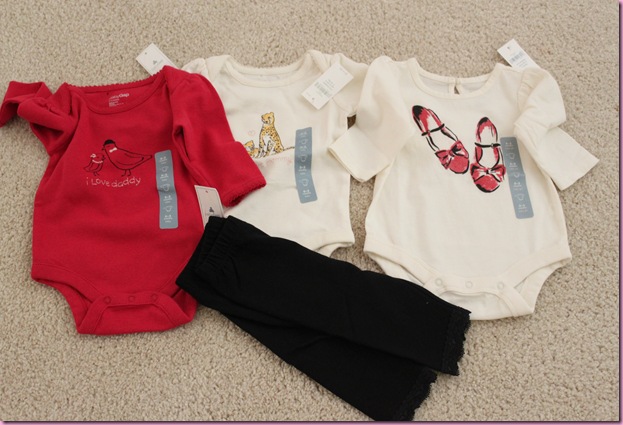 This little beanie is one of the cutest things I've ever seen.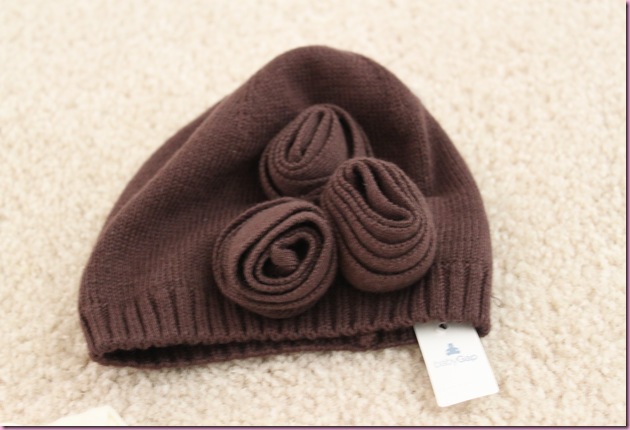 So this means 4 things:
1) The tech who did the ultrasound at the other place probably shouldn't have been "so positive" that it was a boy.
2) My acupuncturist actually was right! (along with everyone else in my family, excluding myself)
3) We ordered more gluten-free cupcakes, this time with pink frosting in the middle [most of the family already knows, but we did it for fun.. and because the cupcakes were incredible]
4) One of my favorite dreams happened around 2 years ago, and I still think about it often because it was so vivid. I've written about it before, but here's an almondshell version of it:
I wake up to a little girl lightly brushing my face. "Mommy, wake up," she says, "Dad is making pancakes!". I open my eyes and see the most beautiful little girl- my daughter. [I remember every detail about her face, her blue jammies, and what the house looks like… which is scarily similar to what this house looks like] The smell of pancakes and bacon fills the air and I walk downstairs with her to see the my husband and older sister making pancakes and goofing around in the kitchen together.
When the dream first happened, I told Tom about it, because it was on my mind for a while. I knew I wanted a family so badly, but we weren't in the time and place where it would be feasible.
And now, it's actually coming true <3