Hey friends! How's your weekend treating ya so far?
After some shocking baby news this morning –little nugget is actually a she-nugget!- I've been a little scatterbrained and distracted.
I did hit up the mall to exchange baby clothes and be offended by the saleslady at Motherhood (it was my first time in that 'hood, and I wasn't a fan), and had a snack that I haven't had in forever: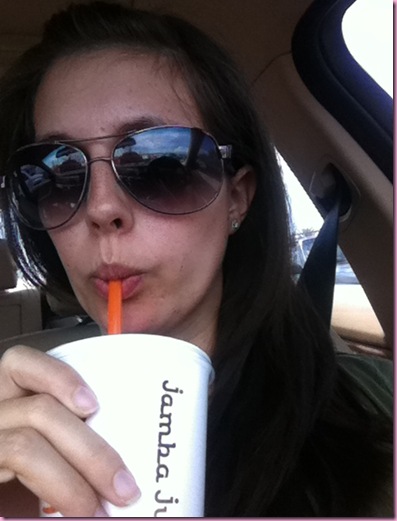 Jamba!
When I first started teaching at the dance studio back in the day, Jamba Juice was a short walk away, so many of the other instructors and I would stop there everyday. I used to get the Chocolate Moo'ed, today I got the Peach Perfection 🙂 Times have changed, but the Jamba was just as delicious as I remembered- a lovely afternoon snack.
Despite my distractedness, I got some house organization done.
I usually just keep my bulk bin flours and gluten-free flours in the bags, but wanted a more organized setup for the new casa, so I hadn't put them away yet. They've been begging for me to do something with them and get them in the pantry.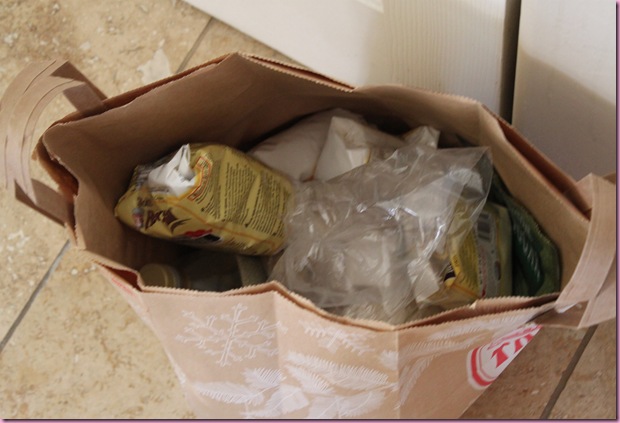 Problem solved: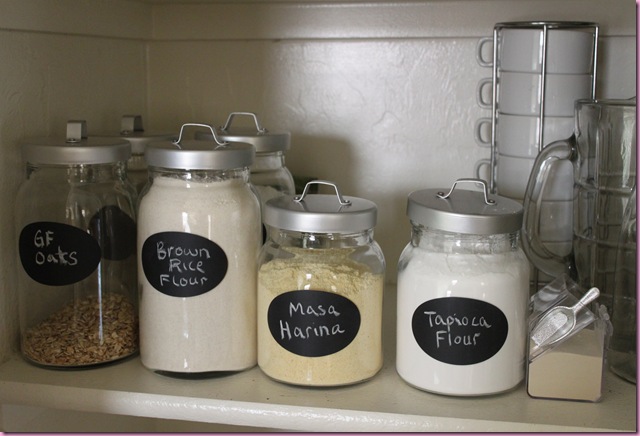 So much better!
World Market is my favorite non-clothing store, and I found the awesome chalkboard jars for $4.99 each. See the tiny container with the scoop on the right? That's the xanthan gum 🙂
I also organized some drawers since a lot of the cooking gadgets were just thrown in there during unpacking frenzy: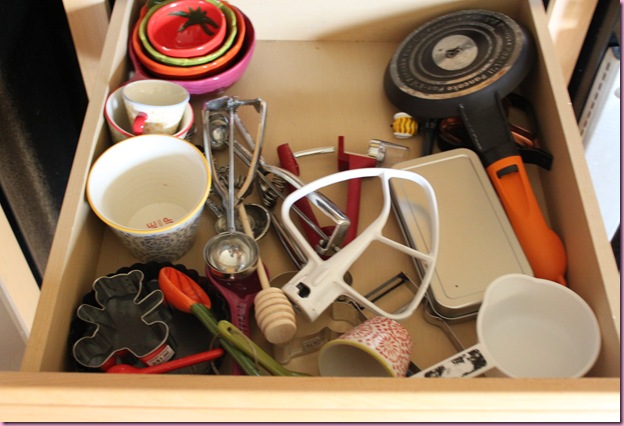 Silverware separators FTW 🙂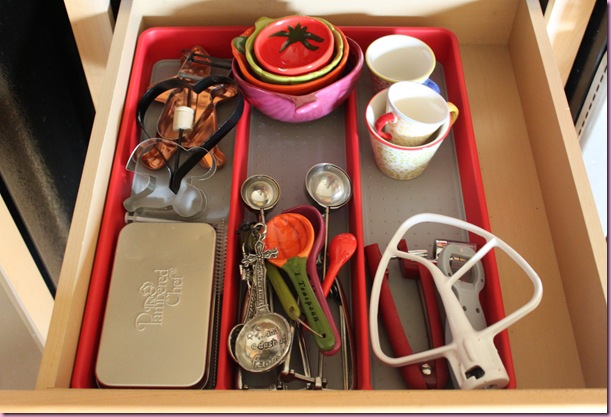 Instead of grocery shopping for dinner stuff, we decided to try out a cute, little Peruvian restaurant we'd heard great things about: Inca's.
It was my first time trying Peruvian food… and I have found a new ethnic food lover 🙂
To start, they bring out crunchy Peruvian corn with sea salt, and the Pilot ordered a Chicha Morada (which I shared with him)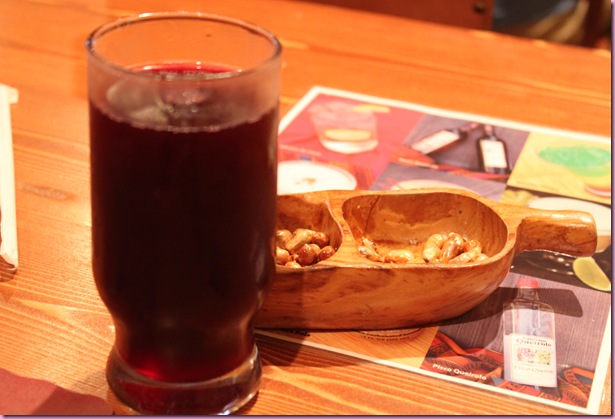 From Wiki:

Chicha morada is usually made of ears of purple maize (choclo morado) which are boiled with pineapple rind, cinnamon, and clove. This gives a strong purple-colored liquid which is then mixed with sugar and lemon. This beverage is usually taken as a refreshment, but in recent years many health benefits of purple corn have been found.
Our server said it's very high in antioxidants and promotes healthy blood pressure. It also tasted like foodgasms: almost like a POM juice, mixed with pineapple and cinnamon.
For my entree, I enjoyed a salad: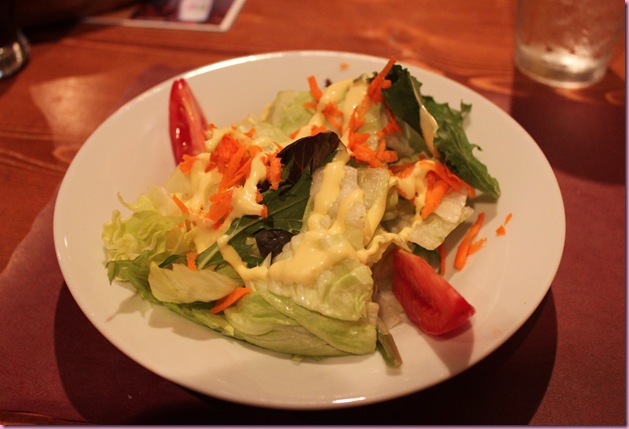 (it had a light mustard dressing)
and the quinoa to my heart.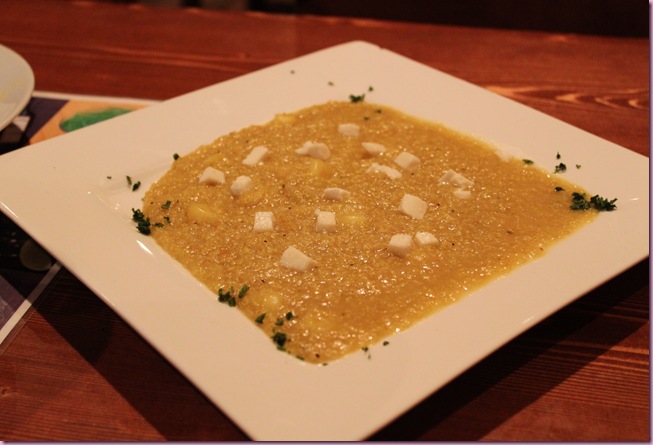 Cooked in broth and spices- it was sooooo savory. It looks like a lot, but it was the perfect amount.
SO good! I can't wait to go back 🙂
Hope you're having fun tonight! I'm going to walk on the wild side and choreograph two Zumba dances before tomorrow's class 😉
xoxo
Gina
Something to do:
August Schweaty Cardio Workout! I've LOVED the feedback so far- let me know if you give it a whirl 🙂
Something to talk about: Any handy home organization tips to share?? I have a few up my sleeve (which I'll be posting as we get the house put together), and I'd love to hear what you do in your casa.