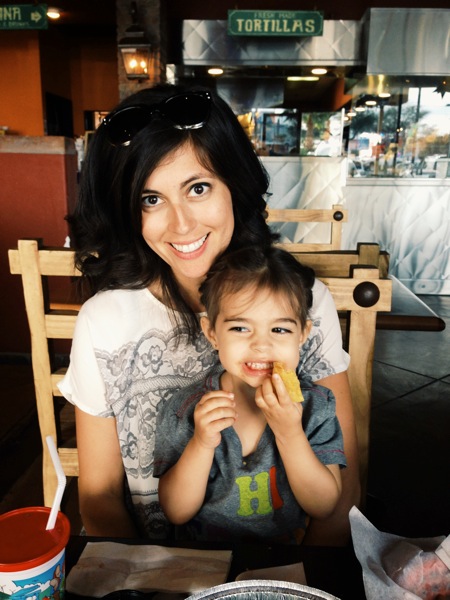 Two is so big, yet still so tiny at the same.
Two can be reasoned with… Two also knows how to (try to) reason with YOU. (Right before bed, she'll say, "I have to go potty. Because I get a chocolate chip.")
Two is old enough to ask questions. ("Is dada flying airplane? VROOM! Like that?")
Two is curious about the world around her, still trying to make sense of everything.
Sure, two is sticky hands, a car full of crumbs, and some tantrums. (Oh man. The tantrums.)
But two is really:
snuggles on a hammock chair before naptime,
dance parties in the kitchen,
hide and seek with shrieking laughter,
a bundled burrito with Minnie Mouse ears after a bath,
glimpses of kindness, sharing and her own conversations with other kiddos,
hugs sotight and kisses so sweet, right on the lips.
Excited to see what the next two days, two months, two years will bring. But for now, I'm soaking it all up. <3