Hi friends! Here we are at the end of the third trimester, and I feel like I'm waiting for a giant pot of water to boil. Every night when I get Braxton Hicks, I'm like, "IS THIS IT?!" and alas, it is not. Such a tease. No idea when the party will be starting, but we are so excited to be meeting little miss here in the next couple of weeks. Also, the realization that labor is very much on the way is equally terrifying and exhilarating.
Since the third trimester is almost over, I thought I'd share some of the things that have been helpful for the past 12 weeks: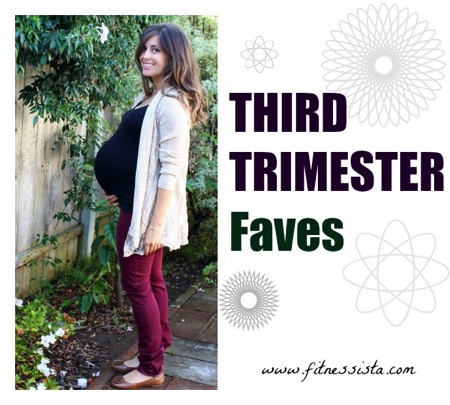 Comfy sports bras and long workout tanks
Lately, I feel like bras have been suffocating me. Luckily I picked up a few pairs in larger sizes at Target, and they're far more comfortable around the ol' ribcage. (Even though I might need to go bigger since I woke up in the middle of the night last night to take it off.) I've also been loving extra long workout tanks from Target and Fabletics. To sleep, I've been "borrowing" Tom's T-shirts. 😉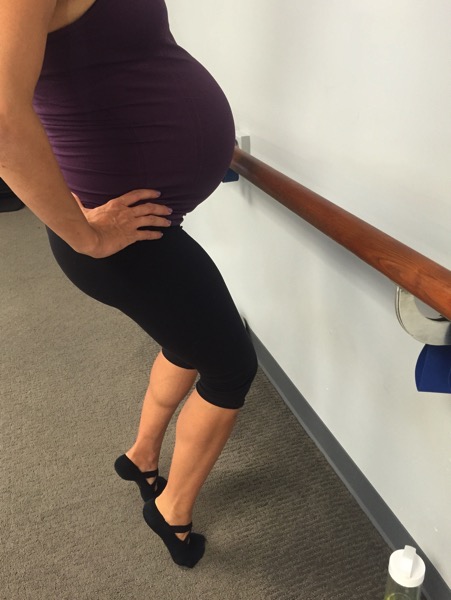 Mama Mio Tummy Butter and Amber's Coconut Scrub
A friend told me that stretch marks are best prevented through exfoliating AND moisturizing, so I've been an exfoliating machine this entire pregnancy. I am obsessed with this coconut scrub because it's made with coconut oils, essential oils and sugar (that's it!!), and leaves skin feeling luxuriously soft. I've still been using the Tummy Butter once or twice a day, and love that it's thick and has a pleasant fragrance.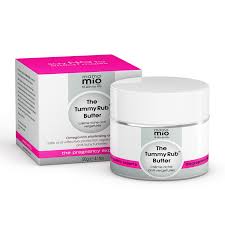 Push Pack
I joked that for baby #2 I could see us grabbing toothbrushes, stuff for Liv, and running out the door to the hospital, but we got our ish together and packed hospital bags + Liv's big sister backpack. The Push Pack
is in there, which contains the perfect amount of postpartum necessities in a travel size. It significantly cut down the packing list, and I'm excited to have it in my bag, ready to go.

Lightweight Dresses
These are pretty much the only thing that feels comfortable these days since my belly is officially massive. A dress is an entire outfit in itself, and feels extremely comfortable yet put-together. A current fave: this one from Motherhood. (<— on sale for $14.97!)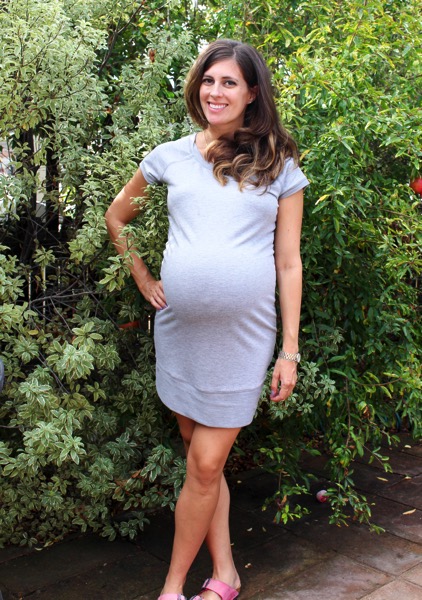 Acupuncture
I've been seeing an acupuncturist for most of this pregnancy, and he is truly magical. (A post with some of the possible benefits of acupuncture during pregnancy is here.) I feel so relaxed during and after the sessions, and am grateful to have found someone here who is affordable and specializes in pregnant women. I did acupuncture while I was pregnant with Liv, and found that it helped with sleep quality, in addition to relieving some pregnancy aches and pains.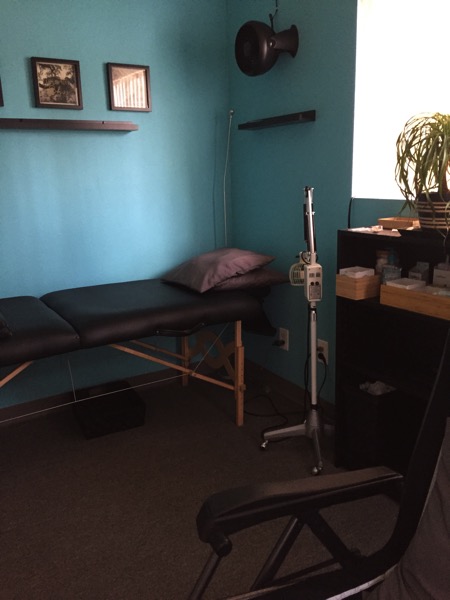 An idea of your birth plan
Even though Plan B -and often C- exists for a reason, it's comforting to have an idea of how you'd like your birth to go. (I also like to spend time visualizing the birth, and little miss arriving safely.) This way, any advocates in the room for you (like a husband or doula) can speak up on your behalf, because you are IN THE ZONE come Labor Day. I prefer not to type out my birth plan and hand out copies -it feels like it's jinxing it!- but instead, trust the people on our birth team (especially Tom and our amazing doula) to speak up for the things that are important to us. (For example, we skip the eye gel post-birth, and in the case of a C-section, I'd like the baby to be placed on mine or Tom's chest immediately after she's here, if she doesn't need any extra checking/monitoring right away.)
Naps
I think that naps fall under the "always a fave" category. During the end of pregnancy, I've felt totally zonked (especially after chasing around with Livi all day) and have been grateful for any of the naps that have come my way. Tom knows that it's my current Love Language. 😉
Fellow mama friends: what's something that you found helpful in the third trimester? Anything that brought you relief during the potentially uncomfortable last couple of weeks?
Friends sans kiddos: what's your favorite relaxation strategy? For me, meditation has worked wonders.
xoxo
Gina
More: