Hi friends! How's the morning treating ya? It's been a pretty great week, and I'm loving having the girls home from school. We're having lots of fun playing outside, baking, taking little adventures (we drove to the splash pad yesterday to find that it was closed, so we headed to the park instead) and going out for ice cream. It feels like a hint of summer, and it's amaaaaazing.
Yesterday morning, I made a quick bowl of oatless oatmeal, and our babysitter came over for a couple of hours so I could put the finishing touches on the new workout plans. They're off to the designer, and I'll be sharing all of the details + how you can get yours on the 16th! (One week from Monday. So so excited for you to have them.)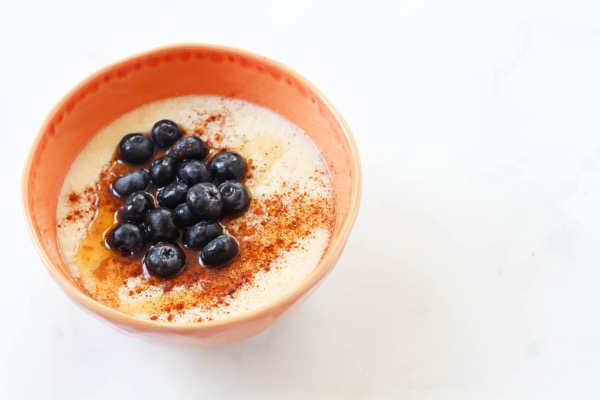 We had lunch together, headed on our splash pad/park outing, and then came home to eat muffins from Starbucks + Perfect bars on the back porch while the pups ran around outside.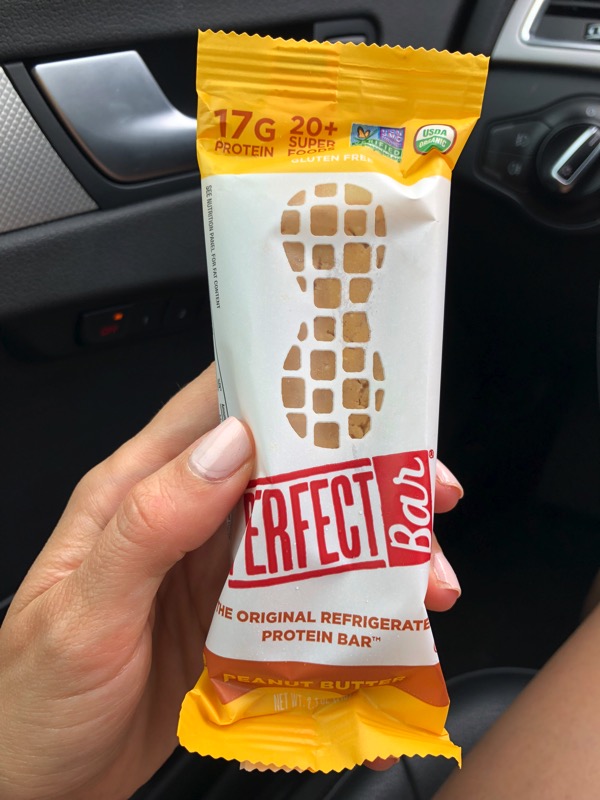 Can we talk about these bars for a second?! My friend Ashley told me she loved them a few years ago, but I never got around to trying them. (They're refrigerated, so it can make it a bit trickier to find.) Omg they're so good. They basically taste like fluffy peanut butter frosting. Since they're a bit higher in calories – like a Clif bar – they're larger than most snack bars and surprisingly satisfying. Are there any other good flavors?
Dinner was a quick and easy Sunbasket meal: simmered sole with black beans, peppers, brown rice and this lovely spiced tomato sauce. I never know what the girls are going to think about fish dishes, and they crushed this one.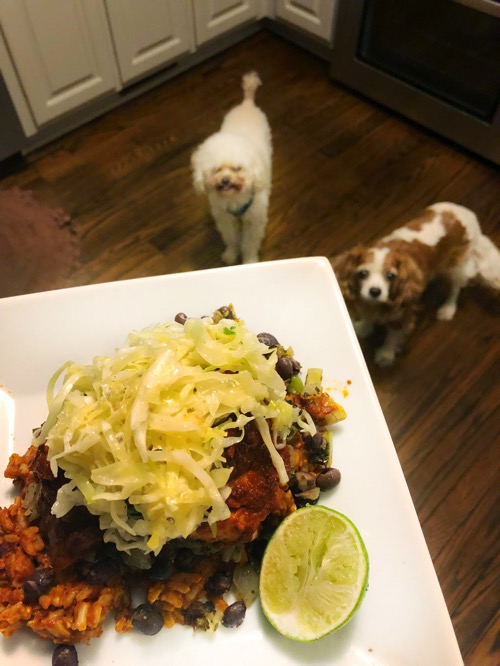 I taught a couple of classes at night, and stayed up late enjoying the Hyperbole and a Half book. I googled "funny books" because I wanted something really fun and lighthearted, and this one popped up on multiple sites. I just started it, and already woke up the Pilot trying to hide my church giggles. It's such an interesting and hilarious read. I checked to see if the author had updated her blog because I used to read it years ago, and it seems like she disappeared from the internets after her book was published? It felt very Missing Richard Simmons to me. Of course we may never know, but it could possibly be a similar circumstance: stepping away from the spotlight/pressure to enjoy living life.
Anyway, the book is awesome and I highly recommend it. If you have any favorite hilarious books (some of my faves are this one, this one, and this one) please send them my way!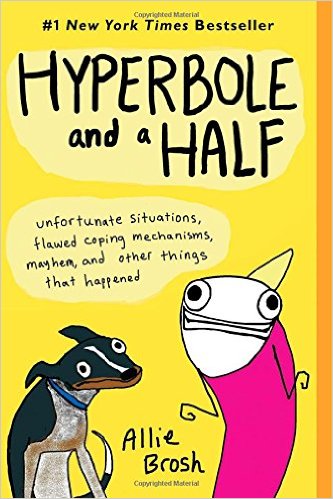 And since this post is already all over the place, I have to tell you guys that I SAW MISTY COPELAND the other night. She presented at the local university, so a friend and I excitedly got tickets to see her in person. It was an onstage interview + audience Q&A, and she spoke so eloquently about lack of diversity in the ballet world, her upbringing and personal obstacles, plus some of the strategies she uses for motivation. I was thrilled to be able to be there (and was fan-girling in my seat the entire time) and respect her so much for being a role model for young dancers, especially those who may feel like they're not "good enough" or don't fit the traditional classical ballerina mold.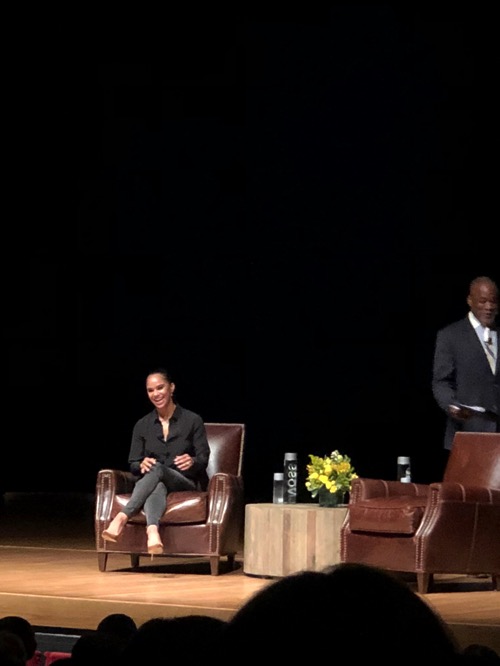 I left feeling inspired…and wanting to leap and turn across the parking lot to the car, but I restrained myself.
Well, we're off to run a couple of last-minute errands until the weekend-long family party begins.
Have a wonderful day and I'll see ya soon with Friday Faves!
xoxo
Gina