Today's guest: PB Fingers
Hey hey friends! 😀
We're living in it up in J-ville –thanks for all of your wonderful comments, it definitely feels like a second honeymoon up in herrre-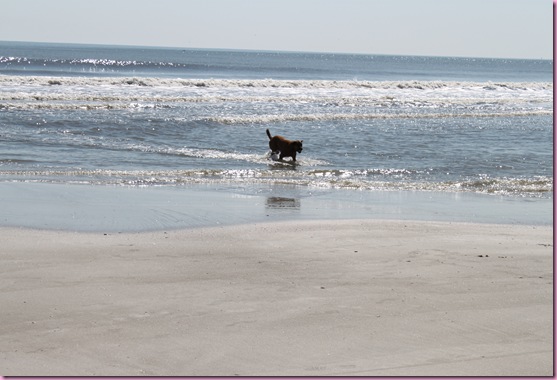 but here's another awesome guest post, courtesy of my lovely friend Julie. We share a deep and undying love for nut butters and shopping/fashion 🙂
Enjoy and I'll see ya in the morning! <3
xoxo
G
________________________________________________________________________________________________
Hi Fitnessista fans! My name is Julie and I blog over at Peanut Butter Fingers. When Gina reached out to me about putting together a guest post for her blog, I jumped at the chance because I have been a Fitnessista fan for quite a while now and had the pleasure of meeting Gina in person a couple of times and kinda loved her. 😉
Since Gina is always sharing such creative recipes, I figured I would share with you one of my all-time favorite smoothie recipes. It's full of protein, vitamins and, most importantly, chocolate flava!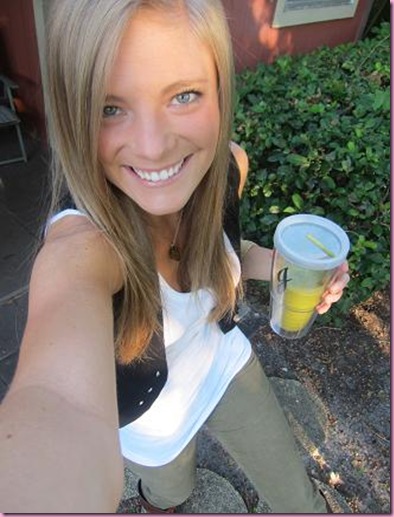 I introduce to you, the mocha green monster!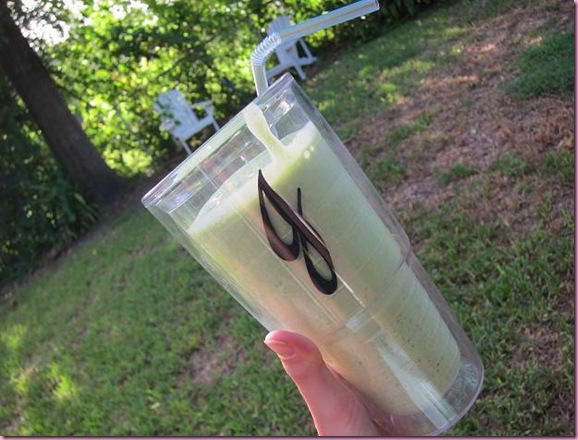 Yes, it's green, but it's also delicious. Trust me on this one.
In the blender combine:

· 1 tbsp. chocolate protein powder

· 1 frozen banana

· 1 c. milk (I use almond milk)

· 1 tbsp. cocoa powder

· 3/4 packet instant coffee (such as Starbucks Via or NesCafe Taster's Choice)

· 1 pinch xanthan gum (for thickening)

· 3 ice cubes

· 2 handfuls fresh spinach
Simply whir it up in your blender until everything is smooth and creamy.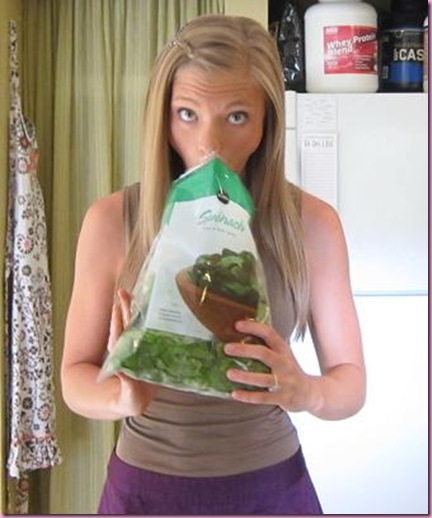 Then drink up, buttercup!
I hope you enjoy this recipe as much as I do. If you're not a huge fan of coffee, you may prefer one of these protein-packed smoothies instead:
Thanks again to Gina for letting me guest post on her blog while she's soaking up some quality time with the Pilot. Hope you two crazy lovebirds are enjoying your special time together!