[*I had to add the "not" because it's been an amazing weekend]
Hey hey hey 😀 Happy Sunday! How's your morning going??
We've been having an incredible time just hanging out and spending time together.
Yesterday, we spent the morning walking on the beach:
and exploring 🙂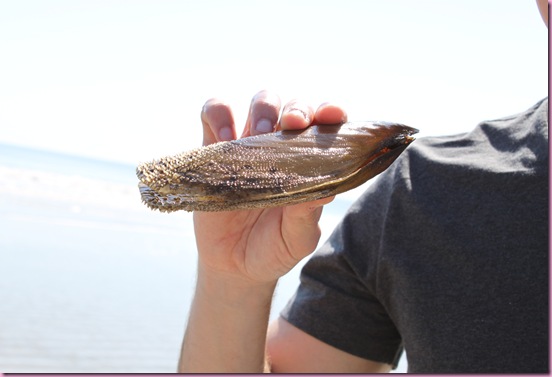 We found a lot of crazy-awesome-looking shells,
and a surprising amount of deceased crabs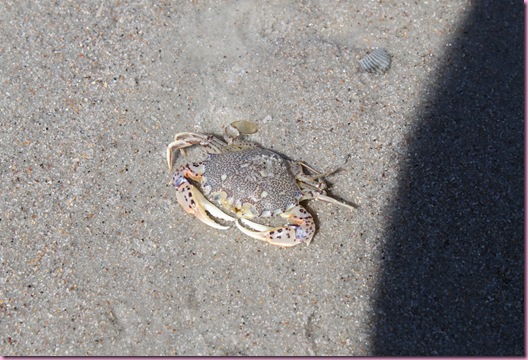 and jellyfish.
Even though I've been stung by one… on the ta-ta.. and it hurt like a biotch (beach?)… I was still so sad!
After our beach excursion, the Pilot enjoyed a massage at the spa, while I got my "Om" on at MBody.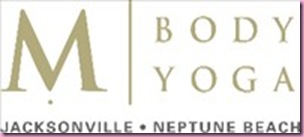 Source
MBody is one of my all-time favorite yoga studios. It's the Baptiste style of Power Vinyasa (lurve) and the instructors are hands-on – they'll help you get into the postures more deeply. The icing on the cake is that the studio is right on the beach, so during savasana, they open the doors and you can hear the waves. It's pretty much amazeballz.
For lunch, we met up with the lovely Lindsay and her hubby Ross for lunch at European Street Cafe.
European Street Cafe was the perfect mix of raw/healthy/vegetarian and meaty meals.
Raw crackers and cashew cheese: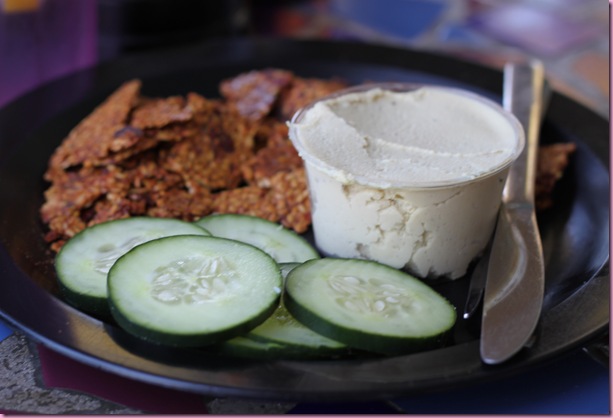 on the same menu as kielbasa, bratwurst and man-wiches 🙂
We also shared a Mediterranean platter: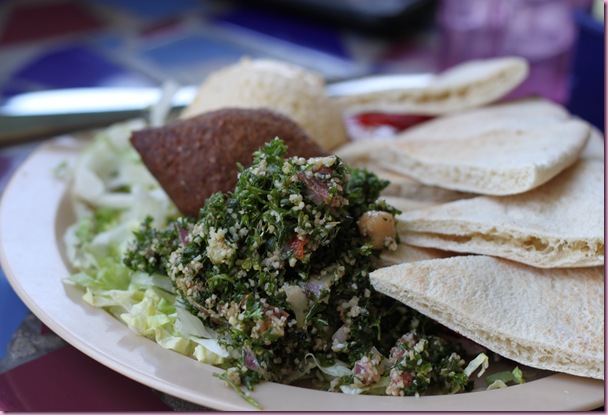 and for my entree, I rolled with the Raw Rueben.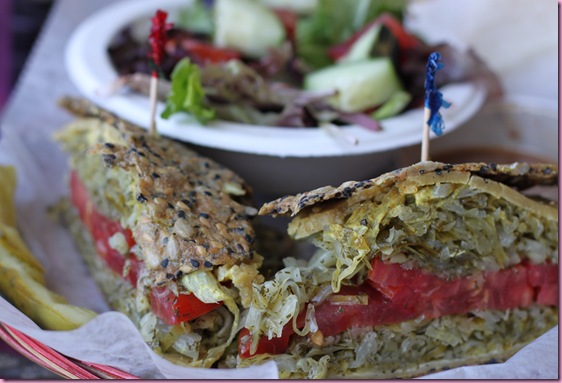 It was HUGE <— TWSS,
so I saved half and ate it for a snack later 🙂 [Will be re-creating it this week, for sure]
The Pilot and I also shared this beauty for dessert and random chocolate snackage.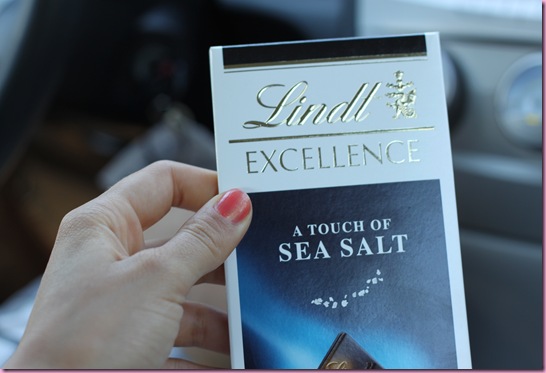 Afterwards, we spent the evening walking around the beach –the street One Ocean is on is full of little shops and clubs 🙂
Today, we're going to grab some b-fast and get on the road to  Valdosta. We'll be there for a couple of nights until we leave for Tucson on Tuesday.
Have an amazing day and I'll see ya laterrrrr <3
xoxo
Gina