Trader Joe's staples (+ new finds)
Hi! How's your day going? Hope you've had a great one so far <3 We've enjoyed an awesome bfast at home, went to Livi's yoga class and met up with some friends.
I packed up some snacks to take along with us, which is much easier to do when we've done our weekly Trader Joe's run. I'm also very aware of how much easier it is to stick to healthy eats when we have a fridge full of options. (Otherwise, we're like "OB Noodle House? Again? Ok.")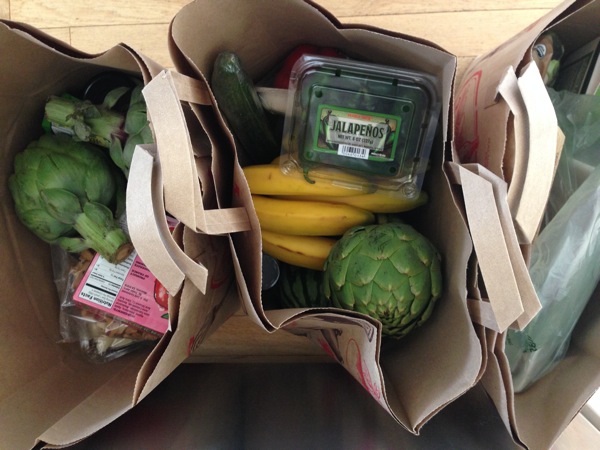 I'll make a tentative schedule for the week, and make sure we have enough staples for our favorite breakfasts, lunches and snacks. For our Sunday prep, I'll usually make a few snacks, chop veggies (this week chopping is obviously out), and bake something healthy to enjoy. Snacks are the most important one; if we have healthy snacks on hand, it prevents me from falling and landing with my face in a bag of trail mix.
Recently, I've had a few requests to share our staple grocery list. This is the one that both the Pilot and I pretty much have memorized; we quickly blitz through Trader Joe's and grab the essentials.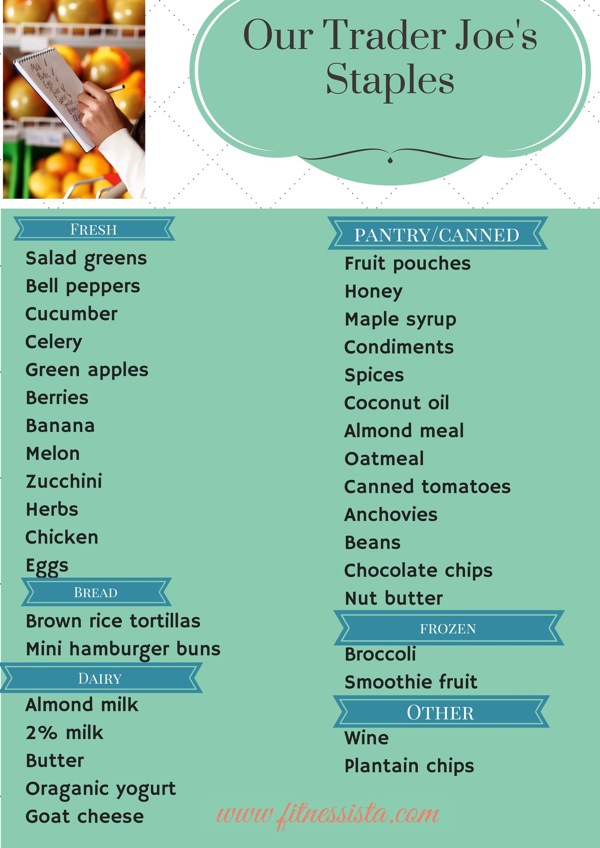 While we're at Trader Joe's we'll usually grab a sample from the Tiki Hut, search for our store's stuffed animal (Taylor the turtle) so Liv can get a lollipop, and check out all of the new stuff.
New products I've been loving:
-Spice sets. They have such a wonderful collection of unique spices and spice sets. It's been a fun way to shake up the usual seasonings.
-Coconut flour. I use this rarely for grain-free baking -still trying to get the hang of it since it tends to suck the moisture out of everything- but was excited to see a TJs version.
-Plantain chips. My current obsession. Salty, crunchy and amazing dipped in guacamole.
-Miso. This is something I just saw this past week and was pretty stoked because it's gluten-free and $2. (Most health food stores charge triple that.) I'll give it a whirl in a blended salad this week, and miso is also fabulous for flavoring fish.
What's your grocery store of choice? Grocery staples? Any awesome new TJs finds that I need to try? 🙂
xoxo
Gina
Check out a sample of Sunday prep here!
Things you maybe didn't know about TJs