I've gotten a LOT better at packing for trips. For 3-day weekend vacays, I used to pack a giant suitcase, a carryon, at least 5 pairs of shoes and a ton of outfits.. just so I'd have options. Even though I've become borderline ninja in my packing abilities and only pack a carryon now, the same thing happens when I'm on vacation: I shop and wish I would have brought a bigger suitcase 😉
As much as I like to shop, I also like a sweet deal, so I was stoked to find an awesome sale going on at Ann Taylor Loft.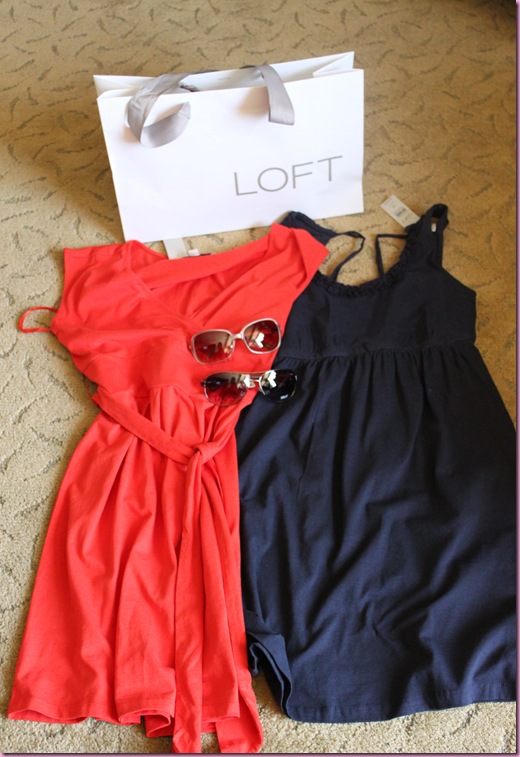 The goods:
-red wrap dress
-navy dress (which ties at the neck- super cute)
-2 pairs of sunglasses (one rose, one aviator)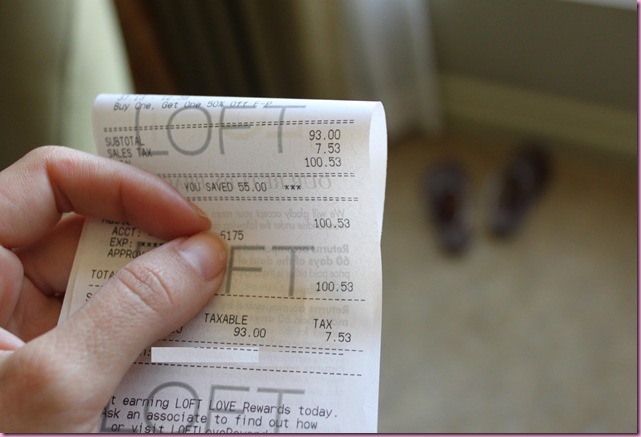 The damage:
$100! For two classic dresses and two pairs of sunglasses. $55 saved 🙂
How'd that happen?!
All full-priced items at Loft are buy one, get one 50% off and the sunglasses were 2 for $25. Amazing. Maybe they have the deal going on near you?
Also, if you like Banana Republic as much as I do, today is the last day to get 30% off with the code: BRGET30 😀
Happy shopping!