Week of giveaways: Tiny Devotions- ENDED
Yesterday's Five Bamboo giveaway winner:

Congratulations! Send me your size and color preferences to fitnessista at gmail dot com (subject: FIVE BAMBOO WINNER) and I'll forward your info to the giveaway fairy.
Today's giveaway is very near and dear to my heart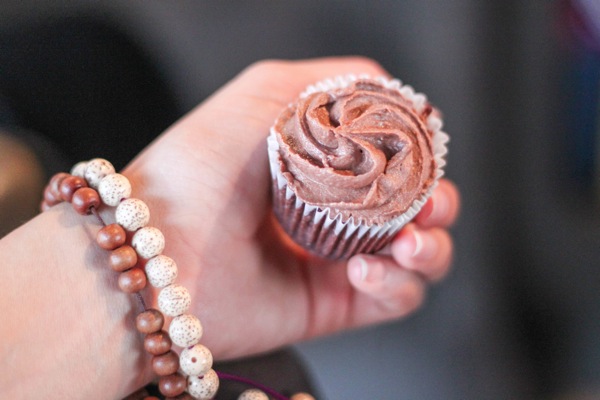 not the cupcake (even though they were delicious…)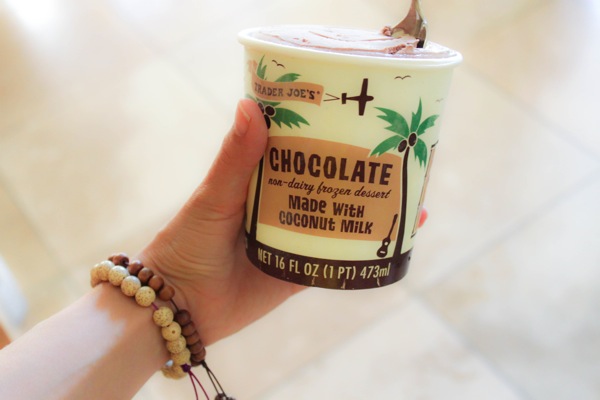 or the ice cream….
the bracelets!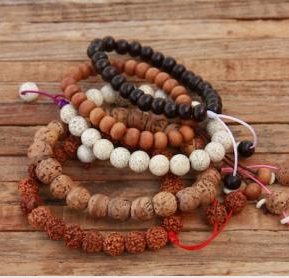 I love, love the mala beads that Tiny Devotions sent me a year ago. [AutoCorrect changed "'mala' to 'male.'" I got a good laugh out of that.] I really think they bring me luck and good energy. I put the bracelets on when I'm having an "off" day and something about looking down to see them makes me feel better and turn things around. Whenever I need an extra boost or bit of good vibes, you can bet our booty I have my mala beads on. Each color cord has a different meaning, so you can choose to wear one or two, or the entire stack.
From their website:
"Our Tiny Devotions mala beads are perfect for beginnings and endings – goals, struggles, worries, dreams, intentions and prayers.
Mala beads transcend cultures and religions and can be found in some form in nearly every tradition around the world.
The word bead, historically coming from the word "prayer" or "to pray".
These sacred and beautiful beads help us live in the moment – staying present to the beauty of life.
We combine rudraksha seeds with semi precious crystals and pearls to create beautiful designer malas that each have their own specific intention. Rudraksha seeds are known as the eyes or tears of Shiva – and are worn for their protective and sacred qualities."
Tiny Devotions kindly offered to send a lucky reader the abundance stack of mala beads, valued at $108.
*************************This giveaway has ended! Did you win? Find out here
Ready, set, go!