Hi friends! How are you? Hope you had a wonderful weekend. What did you do? I'd love to hear about your fitness events or anything else going on. ICYMI: I blogged yesterday! Just a quickie post with my workouts from last week.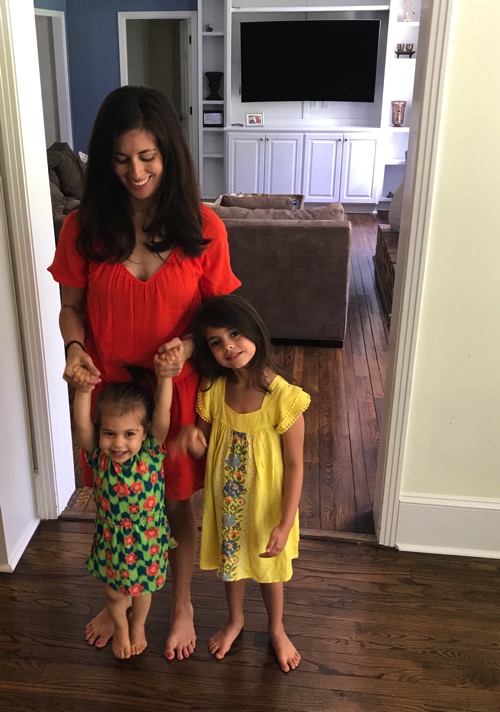 (Dress J Crew from Thred Up // Livi's dress // P's dress is LulaRoe)
As far as the weekend goes, it was a great one. We had a date night, lots of low-key time here at home, and I got my Mother's Day gift of sleep. Not much else I could have asked for.
After the Pilot got home from work Friday night, we put the girls to bed, and I headed out to Hobby Lobby and Pier 1 for some more around-the-house stuff. I found some great pieces -everything is slowly coming together!- and got home just as it started to pour. I think it's rained more here in the past 4 weeks than it did the entire time we were in San Diego. I kinda love it. We watched Big Little Lies (obsessed!) and called it an early night.
Saturday morning, the Pilot got the girls as soon as they woke up, and took them to breakfast at Cracker Barrel while I slept in. He told me to take until noonish to sleep or do whatever I wanted to do, and it.was.amazing. I ended up sleeping until 10am and then lied in bed for another hour reading (AHHHHH) and drinking tea.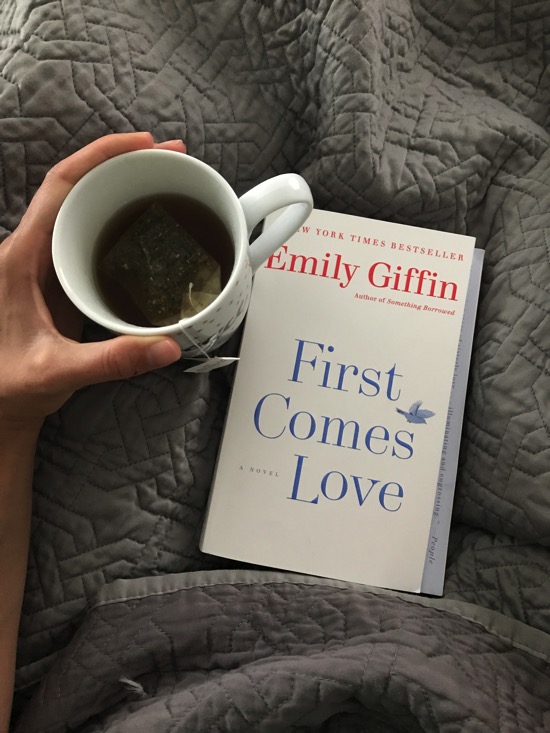 (finally finished it! It was good, but not my fave Emily Giffin novel.)
Finally, I meandered to the closet to get dressed and headed to the gym for some cardio + legs. I wrote a bit about it in yesterday's post, but it was my first time trying the Peloton app and I'm a huge fan so far. I'm excited to try another class! I got home just as everyone else as getting home to eat lunch.
While I was sleeping the Pilot and the girls had gone to breakfast,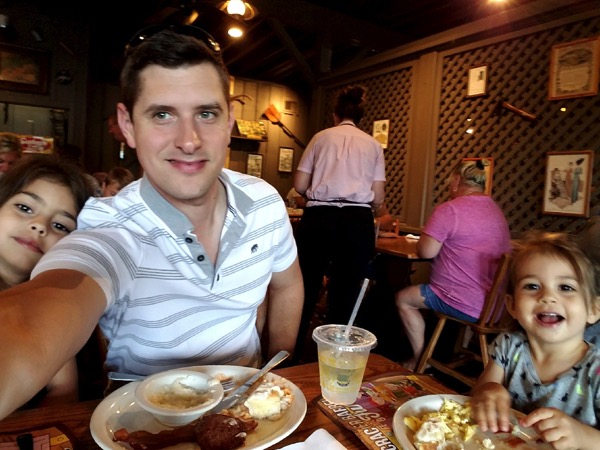 to Target, to the mall (to play arcade games) and to Menchie's for froyo. It was a pretty cute daddy-sister date.
Saturday afternoon, we played here at home (it rained again so no pool for us) and then the Pilot and I enjoyed a date night at Giulio's.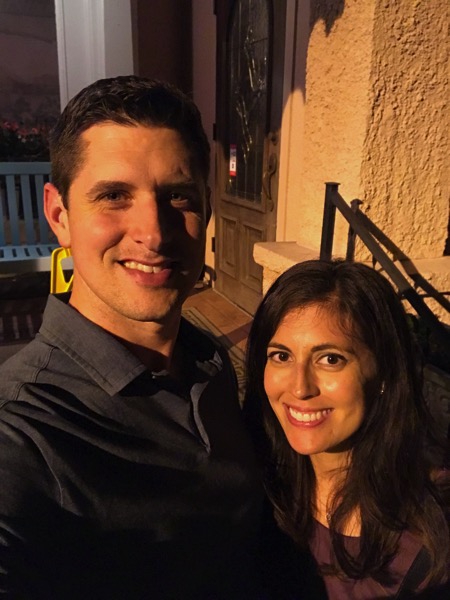 Giulio's was one of our favorite places last time we were here, and absolutely nothing has changed. It's had the same owner for 30+ years and is a mix of Italian and Greek cuisine. The restaurant is in a cute little building, and it seriously feels like you're eating at grandma's house.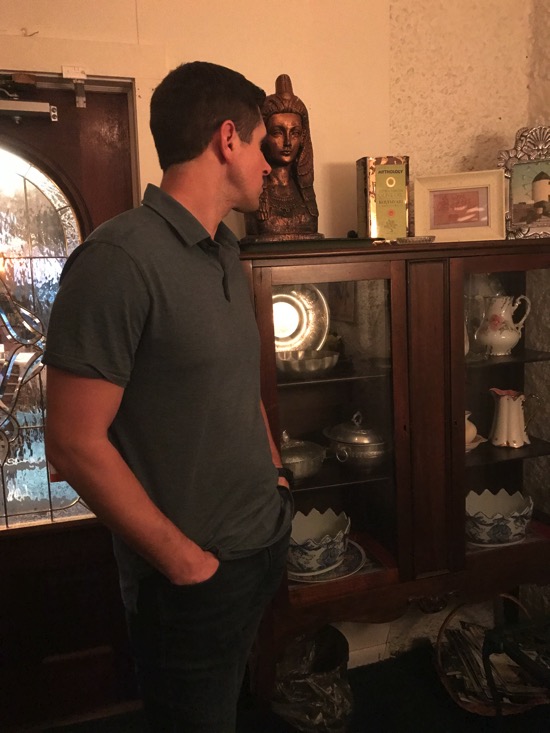 You know, if grandma has Greek sculptures and artifacts everywhere.
We had delicious sangria,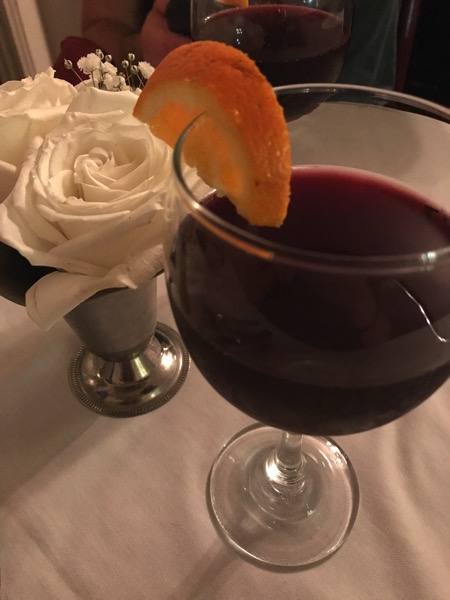 shared the grape leaves,
and for my entree, I had the grouper, which came with roasted potatoes and sautéed spinach. It was buttery, lemony, and perfectly cooked.
For dessert: baklava.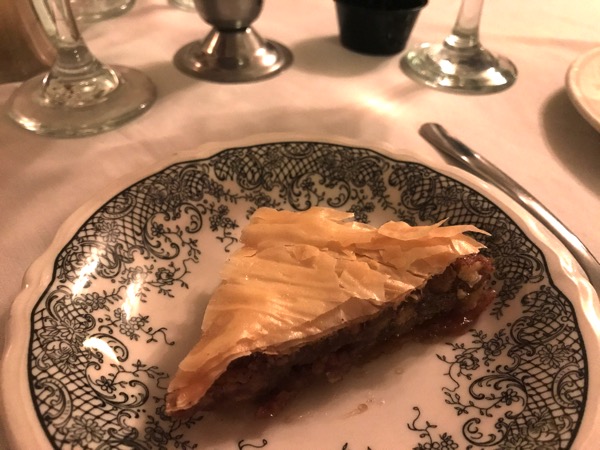 Sunday morning, I enjoyed spending Mother's Day with all of the people who made me a mama. I was greeted with kisses and the most beautiful cards, and we drove to Daylight to get some donuts.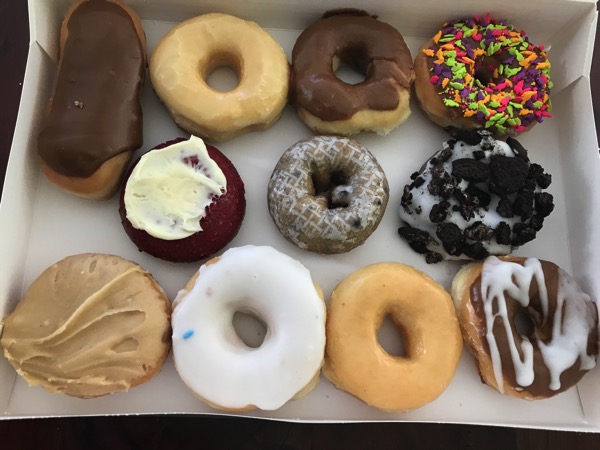 The only bummer was that P climbed out of her crib again, so we're trying to figure out what to do about it. We have blankets surrounding the crib (and had already removed the changing table and turned it so the highest side is facing out), but I have no idea about the next step. There's no way she's ready for a big girl bed (or we'll have to seriously get rid of everything else in the room), but she can't keep climbing out and hurting herself. 🙁
We played here at home, went to Publix for groceries,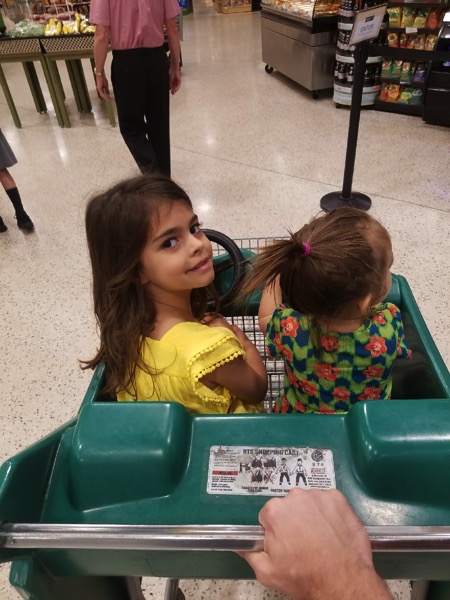 and the Pilot cooked a fantastic dinner for all of us. I definitely missed the fam, but felt like it was a perfect way to celebrate Mother's Day.
After the girls were bathed and snoozing, we poured some wine and enjoyed chilling on the patio together. Not a bad way to wrap up the weekend.
Hope you have a happy Monday! Thank you so much for reading and I'll see ya soon.
xo
Gina
Looking for a workout? I've got you.