Hiiii 🙂 How's your day going?
We got to see the Wildcats KILL IT last night.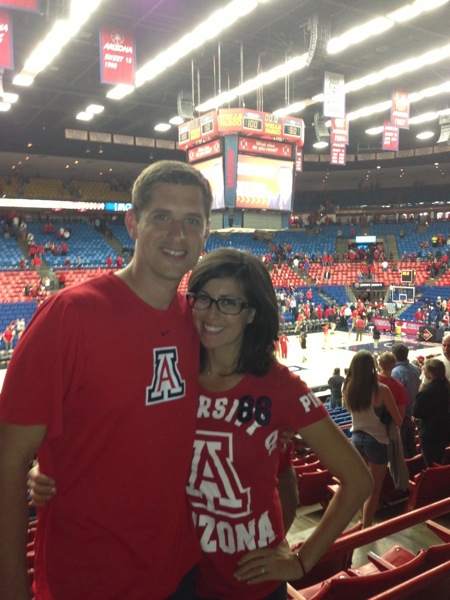 (Wearing my glasses since I got eyelash extensions! Fashion post coming with all the deets)
My favorite part of the games -ok, besides the dunks and watching my favorite band member shake it– is the crowd. The McKale crowd is out of control- we spend most of the game jumping around and screaming. Usually, I don't have a voice the next day 😉 For our tickets, we switched our seats around a little this year, and last night we sat next to two really awesome guys. They were cracking jokes with us, and we shared our kettle corn with them. Nothing like new basketball friendship, haha. We also sat a few rows behind two guys dressed as bananas, who had the sweetest dance moves. I could see how wearing a banana suit would make you want to dance a certain way, and it was legendary.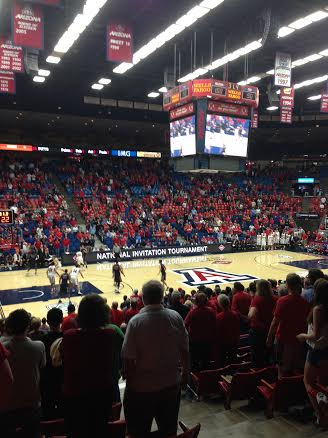 Today's my day off from the gym, so I took Bell for a little walk this morning while Liv was sleeping and the Pilot was getting ready for work. While I already miss my normal teaching schedule -teaching Soli Beat the other night was soso fun- it has been a nice break to work out on my own terms.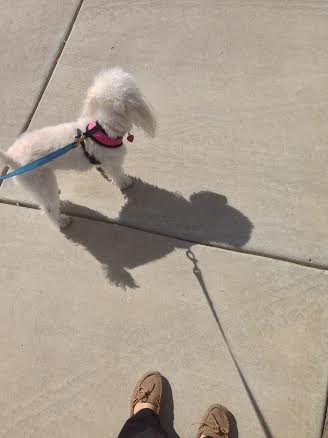 I was overtraining with my teaching schedule and racing schedule (which was foiled. MRI is this week, finally) and my body is exhaling a sigh of relief. I applied to get on the sub list for a couple of gyms until the new year, when I'll have my own Zumba classes, but for now, I'm just doing my thing.
Lately, I've been getting in some great garage workouts: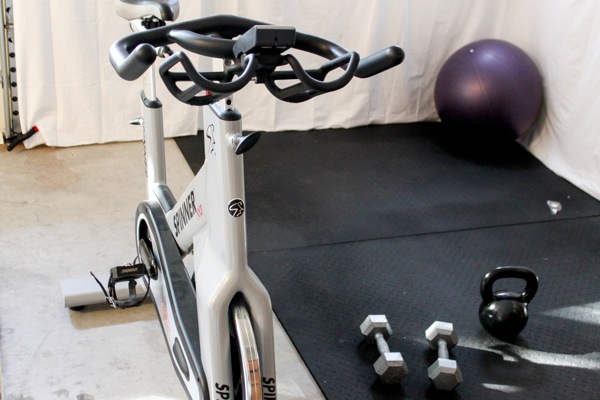 A little tour of home gym:
physioball, two dumbbells (12 lbs. each; I'd like to get a set of 7s and 15s), a 35 lb kettlebell (for combos and swings), Goldie (my spin bike), and the pull-up bar.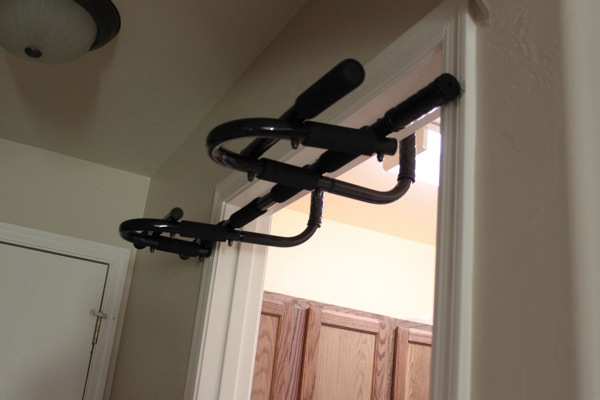 I've been doing mostly bodyweight exercises, in addition to spinning and strength. While I have all the tools I need, motivation is the trickiest part. It's tougher to work out at home, especially when I look around and see other things that need to be done (aka womp womp chores), but when I make it happen, I can get in a great workout. I'm also thankful that I have some CrossFit cards and yoga passes left, too.
Where do you usually work out? At the gym, home, outdoors, with a friend? Any piece of workout equipment you'd love to have?? I'd go crazy for a water rower.
Hope you enjoy the rest of your day!
xoxo
Gina