Hey friends! How's it going? Hope you're having a great day so far.
I enjoyed a beautiful dinner with Jeni, her family and her husband's fam last night at Charlie Trippers. I didn't bring my camera because I felt like it wouldn't be appropriate, but I will tell you I ended up saying detox schmeetox. At the baby shower, I didn't even feel like going after the treats (ate my heart out in hummus, tapenade and soup), but when we got to Charlie Trippers I knew that fish was going to happen. I'm not technically supposed to add it back in until Thursday, but to be real, the last thing I wanted for dinner was a plate of vegetables.
The salmon was perfectly cooked, crispy on the outside, soft on the inside, with a Dijon sauce, wild mushrooms and a couple of calamari snuck in there too

As incredible as the meal was, the company was even better.
I stayed the night at my friend Jayme's house, and munched some quinoa with 2 scoops of Sun Warrior for bfast + green tea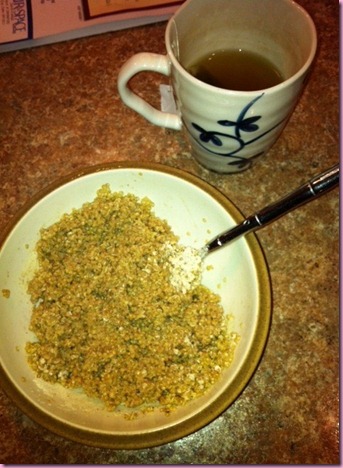 then went for a lovely walk with the Kindle on base.
The Pilot's jet: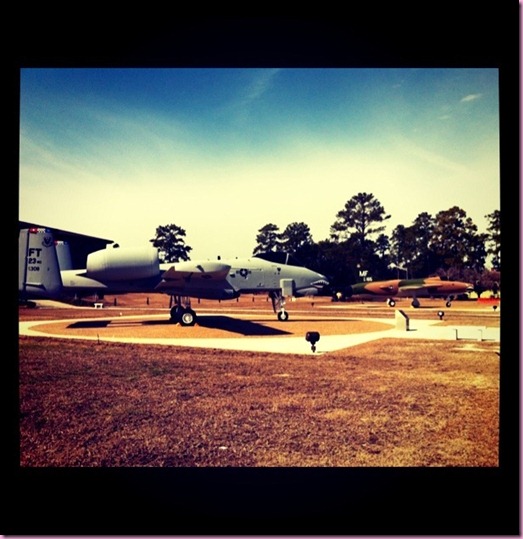 It definitely made me nostalgic to be on base, but really stoked because the next time I'm there will be when the Pilot is home. I wondered if I would be sad this weekend, seeing all of my Valdizzy friends and their husbands home, but it was exactly the opposite. I know how ridiculously awesome it is to have them around, so it just made me over the moon happy and excited for them

  I've really, really missed my Valdosta friends, but still know that going to Tucson was the best choice for me—everything totally happens the way it's supposed to.
At the base gym, I walked with my Kindle on the upstairs track (and always get some strange looks when I read and walk)- it makes time go by quickly.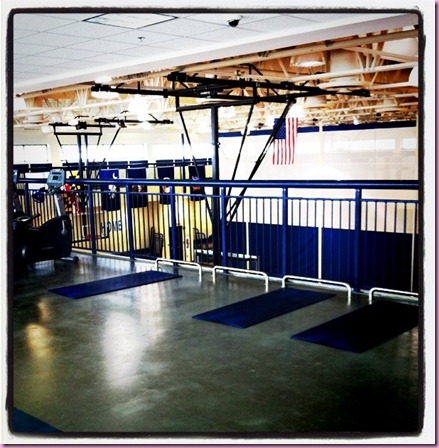 I've heard people say that if you can read while working out, you're not working out hard enough—I disagree. I've always been a fan of reading whilst cardio-ing

As long as you alternate intensities day by day, you're bueno.
Being in Valdosta is also making me nostalgic for puppy adventures we've had here.
Here are two recent photos I've gotten:
Viesa looking like a regal beagle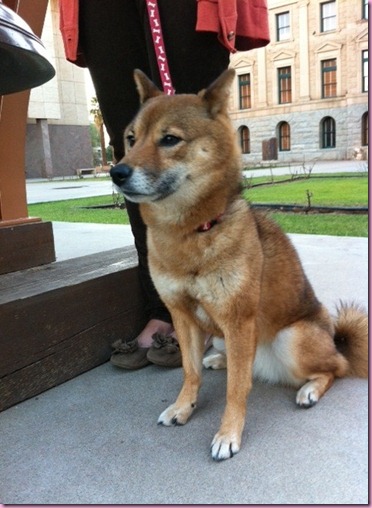 (She is still in love with her new family and my bro and his girlfriend went to stay with them this weekend- lots of Viesa snuggling went down)
Bella chillaxing in my Tata's lap at a baseball game (and gazing at him adoringly):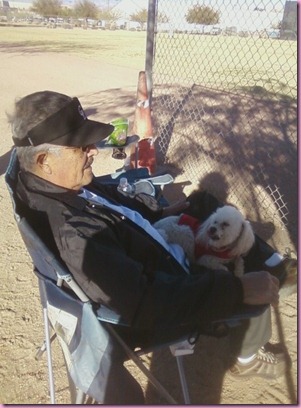 (My madre is Bella-sitting this weekend)
I'm off to grab some lunch and then hang out at Jeni's for a while before hitting the road back to J-ville.
Enjoy the rest of your day <3
Gina