Helloooooo 😀 How's your Saturday going?? Hope you're having a great weekend so far <3
I missed the hip hop dance class this morning. I TOTALLY wanted to go, but really needed to hit up the post office and Whole Foods, so time didn't allow it. Next week, I *will* be getting my groove on 😉
After errands, I took the puppers to the dog park (and Viesa was violated by a poodle, so we left and took a long walk around the park) I came back to the casa and grabbed a Larabar for a snack: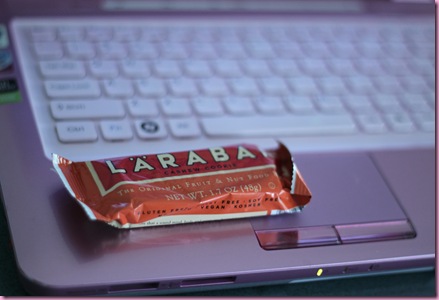 and then got ready to meet Lindsey and Ryan for lunch at Infusion Tea.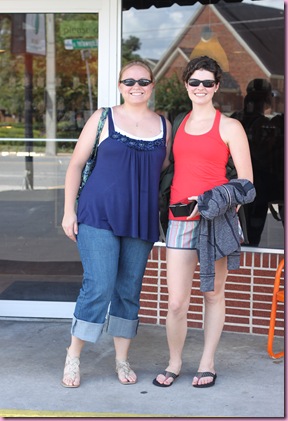 I actually thought we were eating at Ethos Vegan Kitchen, so after getting lost, listening to my GPS tell me to "make a legal U-turn when possible" at least 8 times… I made it 😀
And then had one of the most foodgasmic vegan lunches everrrrrrr: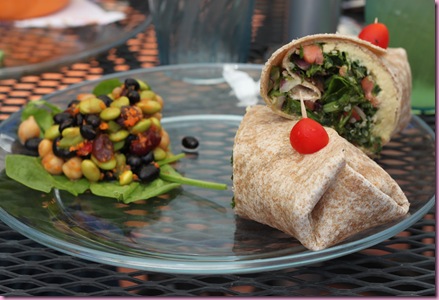 That's a Concorde wrap (hummus, tabbouli, greens and balsamic glaze) with bean salad. It was so lovely (balsamic and hummus pair extremely well!)- it was everything I could ever want in wrap form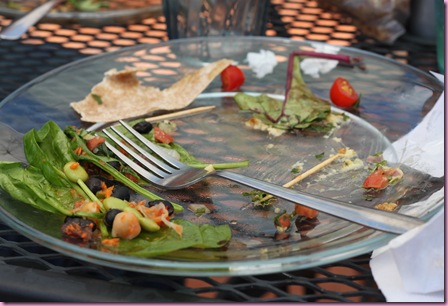 but the most amazing part was this: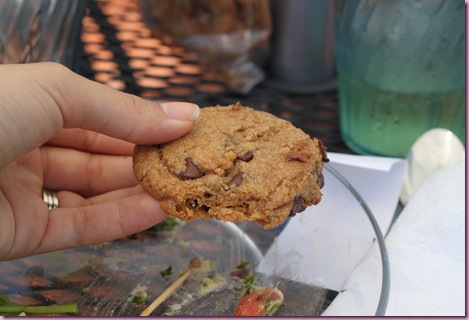 Lindsey's top secret recipe vegan chocolate chip cookies.
Um, mother of pearl. Hands down, the best vegan cookies I've ever had. She sent Ryan and I home with extras for later, too 😉
After lunch, the girls and I went to go visit the lululemon showroom.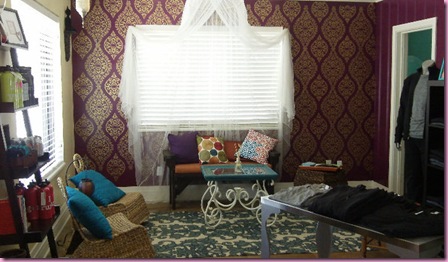 (Source)
(Isn't the stenciled wall beautiful?!)
The lululemon showrooms exist in areas that don't have a big lulu presence. They're smaller, more intimate stores so they can give personalized attention to guests who come in, and only offer classic lululemon faves.
I saw about a thousand new things I'd like to add to my little collection 😉 Living in a city with Whole Paycheck and lululemon could be a little dangerous.
I'm off to hit up the gym since there are no more yoga classes today (maybe a HIIT workout and some weights?) and then having dinner with my auntie. I think I'm going to make my first dinner for the fam tomorrow night (I want to try and cook for everyone at least a few times a week)- what to make?!
Have a wonderful night <3
xoxo,
Gina
Something to read: