Hi guys! How are you?? Hope you're having a fabulous weekend.
After a weights sesh, 1/2 spin class and 1/2 Latin Cardio class (I wanted to do both so I split it up!), I enjoyed a lovely dinner at Seasons 52 with the Orlando Welcome Committee:
Raya, Jeanette, Katy, Katy and Julie 😀
Seasons 52 has been my favorite restaurant since before the bloggy days (over 2.5 years!) and I was so excited to have my first "I live in Orlando now" meal at their restaurant.
They greeted us with sparkling wine and seats at the chef's table, which had the most beautiful view…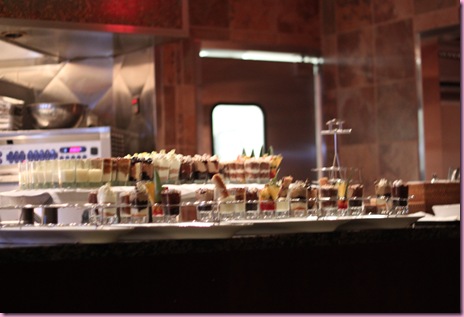 of the desserts 😉
Heh heh.
I had a lovely glass of Reisling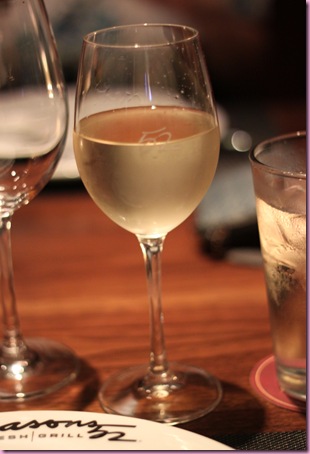 and the chef prepared an amuse-bouche of smoky salmon with mango and pineapple salsa.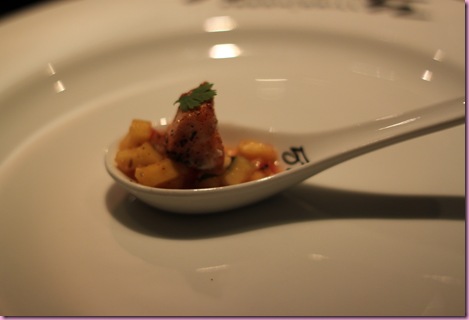 We also shared a bounty of incredible appetizers:
Goat cheese ravioli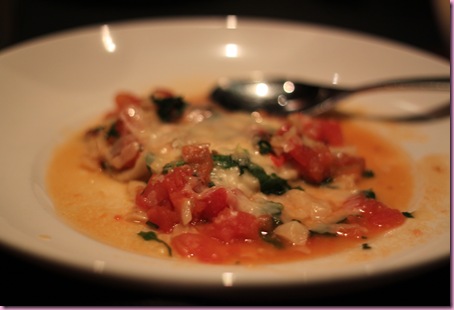 (The goat cheese was warm and salty – perfect with the herbs and soft tomatoes)
Goat cheese and artichoke flatbread
Chipotle shrimp flatbread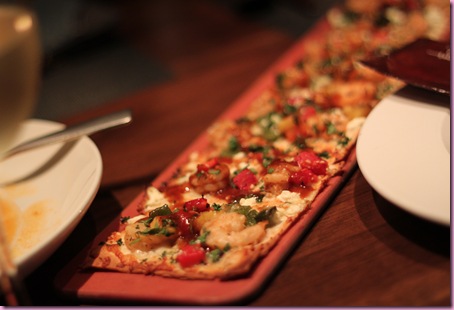 and edamame with green tea sea salt.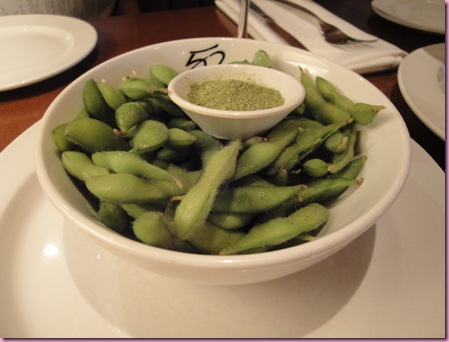 For my entree, I chose my favorite lemon grass salmon salad. The salmon at Seasons is always cooked perfectly – I'm super picky about salmon being too well-done (because then it tastes like a pink eraser).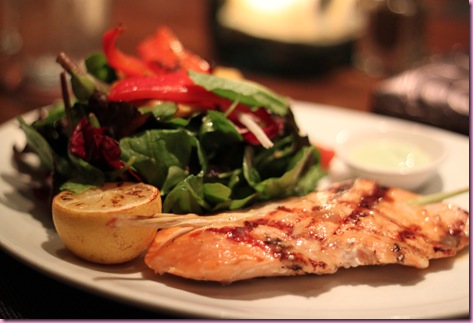 And then, the best part.
MINI DESSERTS! 😀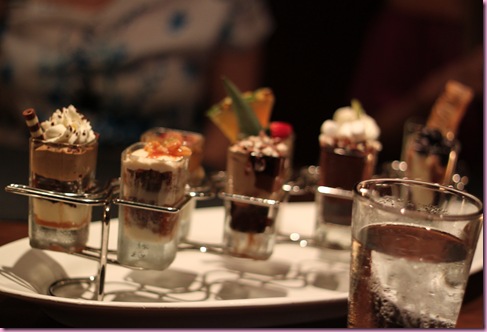 They left the entire tray of desserts at our table so we could wreak havoc on them 😀
We played musical desserts and each took a bite of one and passed it down. This is an excellent idea for those who aren't afraid of cooties 😉
Dessert domination occurred: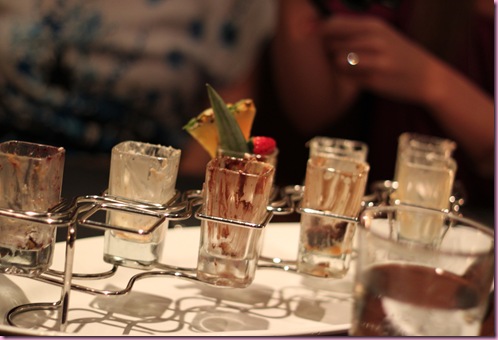 Except for the lowly fruit cup. I'm all about some fruit, but I'm not about to waste precious dessert-eating space on fruit when I could be munching on baklava 😉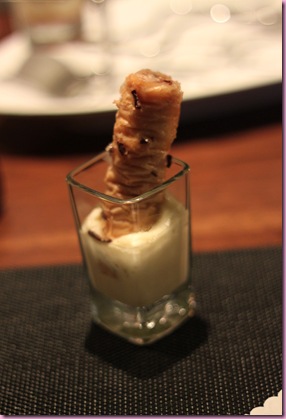 It was the perfect meal, with even better company 😀
During dinner, we talked a lot about life and also blog stuff, like:
-Why it's important to blog for YOU instead of for traffic
-experiences with negative comment haterade
-That running marathons must be similar to childbirth because you forget how painful it is
-Fashion blogs
-How people in the blog world, whom you don't physically *know*, can actually be considered friends 😀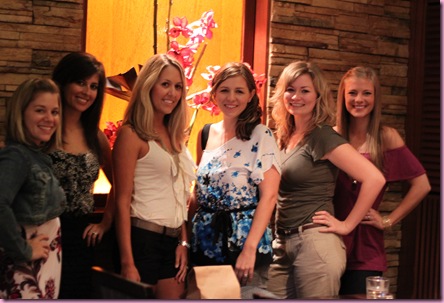 Such a blasty. Thanks again girls for welcoming me and to Seasons 52 for my legendary food baby 🙂
I'm off to take a dance class (apparently it's like being in a hip hop video…and I am ALL over that) and then meeting some more blog friends for lonchi.
Have a great day!
xoxo,
Gina
Today's tip: Since it's a great idea to switch things up in your routine to prevent plateaus and boredom, a good rule of thumb is: if you did it yesterday, don't do it today. If you ran yesterday, go for some yoga or weights today. If you danced yesterday, spin today. Remember *change creates change* and by altering your routine on a daily basis, consistency will be even easier 🙂