Behold,
the sweet Ace bandage of belly-lifting justice.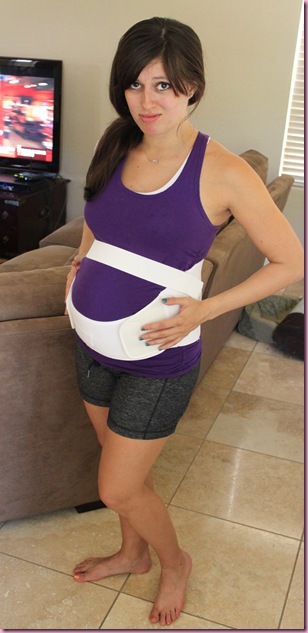 Sexy, no?
I was seriously stoked when the belly support wrap I ordered via Amazon arrived on Monday. Of course, I couldn't wait to take it out for a spin and see how it felt. The instructions were pretty intense, considering it's a belly wrap, but I managed to figure it out.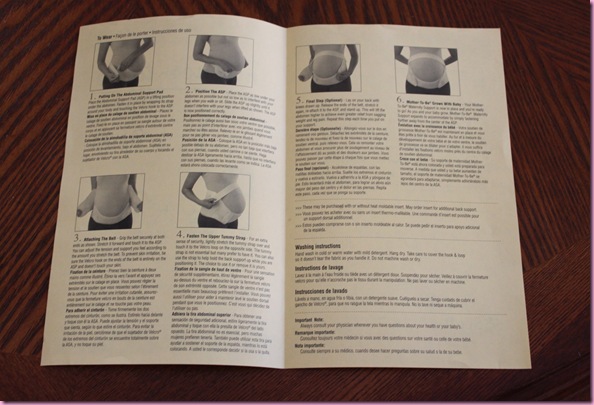 I may or may not have been singing Josh Groban's "You Raise Me Up" while attaching the many Velcro straps.
On Saturday, while I was teaching Zumba, I could feel my belly moving around while I was shaking, and it didn't feel right. I will probably have to just start assisting fairly soon here –I'm going to see how this feels first- but wanted some more support for the classes I teach and assist in the meantime.
I gave it a few practice shakes to see what I thought…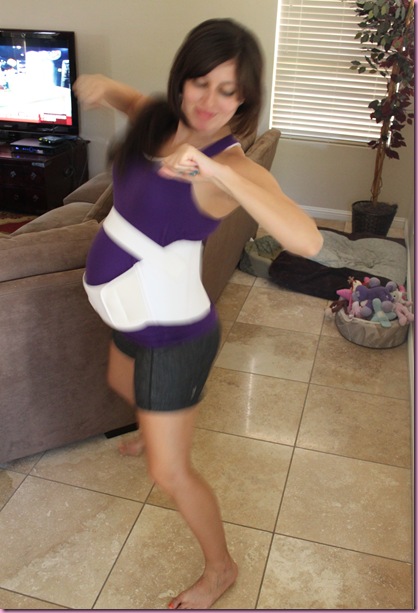 and went with the Pilot and Bella on a long walk to test it out.
The verdict? It felt really, really good.
Not too snug, and it kept everything in place while we were walking around. I also wore it to assist Zumba today –when we assist, we do the class in the front with the instructor and demonstrate low-impact modifications- and it made a huge difference. I could shake without feeling like things were shifting around too much, but the only bummer is that it's HOT.
The fabric is very thick, almost exactly like an Ace bandage, and it's a hefty amount of fabric.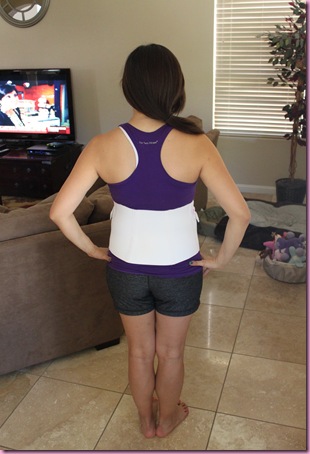 I layered it over a Power Y tank so that the scratchy fabric wouldn't chafe, and it was fine. I'm interested to see how it works when I actually teach on Saturday.
What's your most important fitness tool? All you *really* need are some sneakers and motivation, but having extra tools can be helpful sometimes, too.
If you've experienced a bun in the oven, what helped you maintain your fitness? For me, walking has been a huge factor and I'm also glad I ordered a new heart rate monitor shortly after I found out I was pregnant. It's been extremely helpful in gauging how hard I'm working and also make sure I get enough fuel on the days I'm more active at work.
Now if only I could find something to help with the mind-blowing fatigue…