005: Emily Field, RD – Macro Counting, Carb Cycling, and Nutrition Mistakes
In this week's episode, I'm chatting with Emily Field, RD about nutrition; specifically, flexible dieting and macro counting.
We discuss:
– What macro counting is and how it works
– Common nutrition mistakes
– Tips for a balanced nutrition mindset, and
– Ideas for a healthy day of eats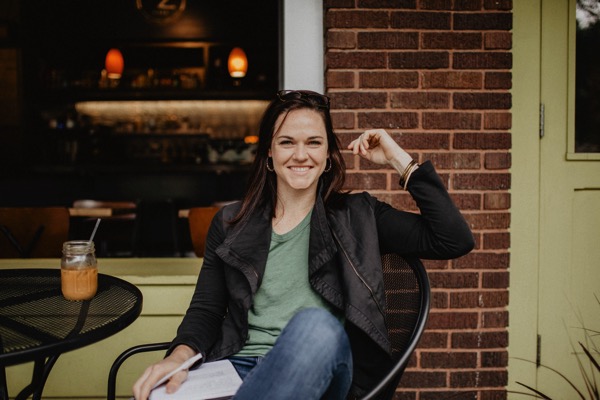 Here's a little bit about Emily:
Emily is a real food dietitian who teaches women a balanced eating approach so they can finally break up with depriving diet behaviors and nonsense food rules for good. Through flexible dieting and tracking macros, and tailoring nutrition around effective exercise her clients are stronger, leaner and more confident than ever before. They're typically enjoying more food and stressing less about their eating habits. You can find her at www.emilyfieldrd.com and connect with her on instagram @emilyfieldrd where she is always sharing helpful content, tips, tricks through stories!
Macro counting is something that I come back to every now and again. It's usually when my energy levels are feeling down, or I notice I'm not fueling myself effectively. This happened to me recently with all of the changes we've been going through in our family, especially the big move, and I found myself feeling sluggish. I didn't have a ton of energy to hit my workouts and since it was so busy, meal planning fell by the wayside. I was depending on quick bites for energy (like plantain chips or chocolate-covered pecans) and my meals weren't very balanced.
Since I started working with Emily, I've been eating much more rounded meals (more calories, proteins, and carbs), my blood sugar levels feel stable (no hanger and feeling agitated in the afternoon), I have way more energy, I'm sleeping better, and I can crush my workouts.
Even if macro counting isn't for you, we can all agree that the concept is incredibly popular in the health world right now.
In this episode, Emily answers so many questions about carb cycling and macro counting, and breaks down the mistakes she sees her clients commonly making. I hope you'll give it a listen! She is SO down-to-earth, knowledgeable, and amazing at what she does.
Thank you so much for checking out this episode of Healthy In Real Life. If you enjoy the show, please leave a rating and review on iTunes. This gives me such incredible virtual encouragement to dedicate myself to bringing you valuable content each week!
xo