083: The Emotional Entrepreneur with Scout Sobel
I'm so excited for this week's episode because I had the opportunity to interview a brilliant and knowledgeable gal that I've known in the online space for over a year now. Scout Sobel is the founder of Scout's Agency, and they've been the source of many of the amazing guests you've heard on my show. Scout has a long journey with mental health, and I'm so thankful that she's talking about the mental aspects of entrepreneurship and tips for self care. You can check out her new book here!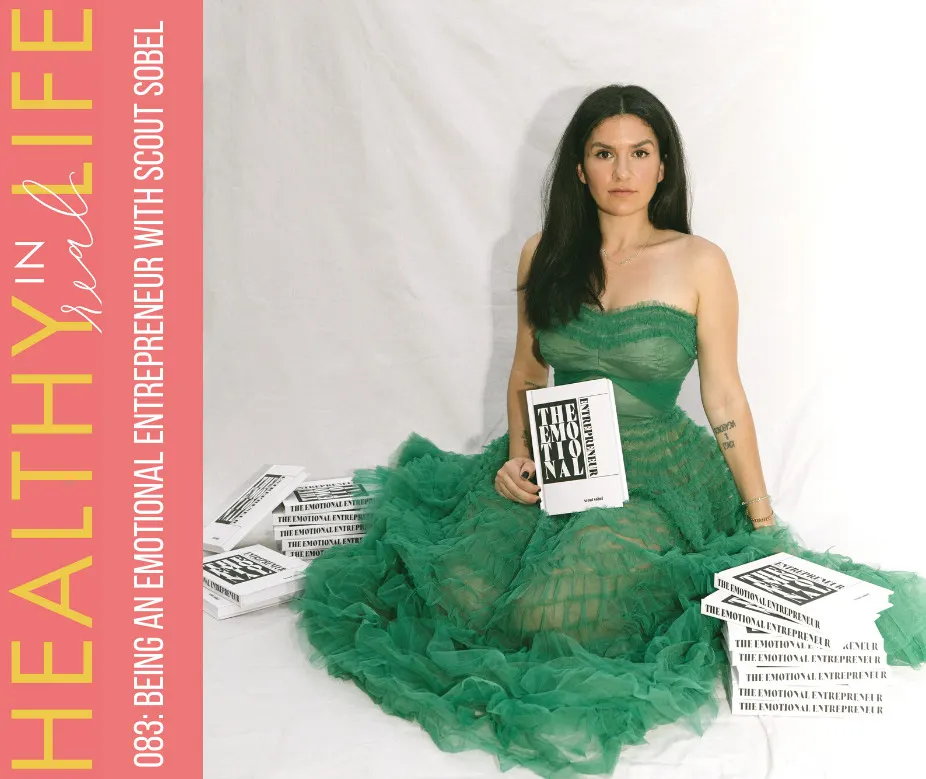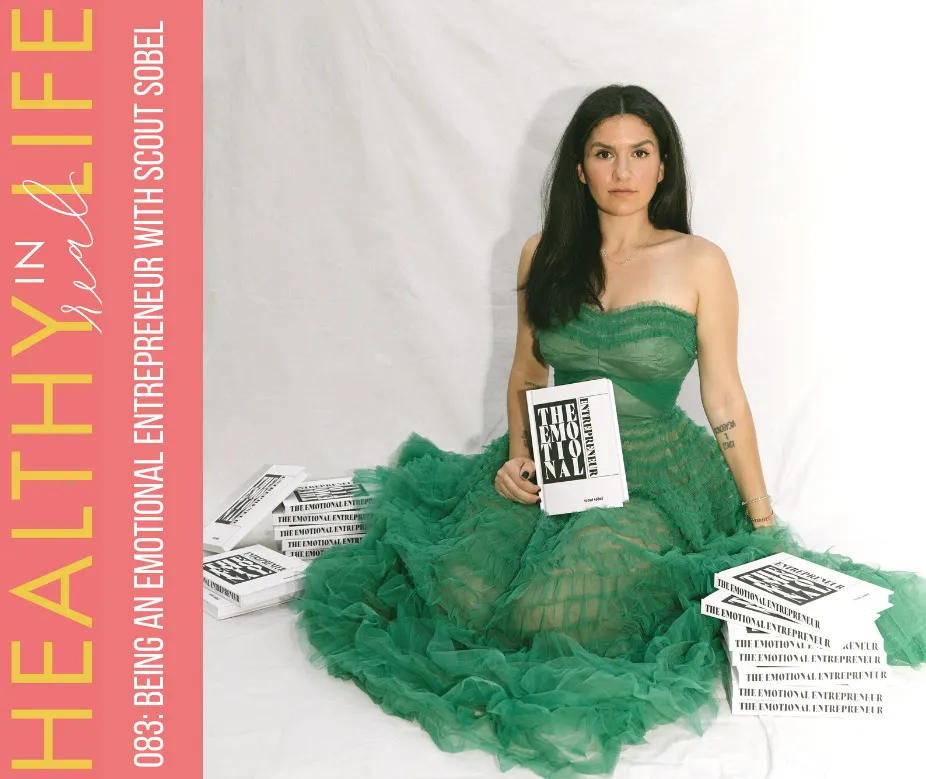 083: The Emotional Entrepreneur with Scout Sobel
Here's what we chat about in this episode:
Scout's journey of managing her bipolar disorder – medication, daily healing practices, mindset shifts, holistic healing measures, and mental health tools
How to feel safe in your emotions so that you can have a purposeful, meaningful, and fulfilling relationship with your life
Business:How to emotionally handle entrepreneurship – the mindset, perspective shifts, and roller coaster reality that comes with being an entrepreneur
Why and how every entrepreneur should be prioritizing their mental health
The secrets behind Scout's Agency: crafting an engaging pitch letter, the art of cold emailing, and scoring high profile clients
and so much more.
Here's a little bit more about Scout Sobel:
Scout experienced her first depressive episode at the age of 14 and was formally diagnosed with bipolar disorder at the age of 20. Living with a mental illness brought an onslaught of symptoms: anxiety, hypomania, depression, catatonia, psychosis, and suicidal ideation. Her perception of her life weighed down on her so poignantly that she dropped out of college, could not hold a job or internship, was hospitalized, experimented with medleys of prescription medication, and went through two outpatient programs. 
One day her husband (then boyfriend) looked at her lovingly and said, "I don't care if you're depressed. If you are depressed and hopeful, I can be in this relationship. If you are depressed and hopeless, I can't do this with you." 
That was the moment her life changed. She started infusing her life with hope and began to take radical responsibility for her emotional state. And after intense self-development work – support groups, holistic healing modalities, prayer, routines, and physical wellness, she found entrepreneurship. Through entrepreneurship, she learned to unconditionally love her life through the pain, challenges, and celebrations. She learned that she wanted to be here. 
Today, Scout is the Founder and CEO of Scout's Agency, a female-focused PR agency that specializes in getting women as guests on podcasts. Over the last two years, the agency has served women like Catt Sadler, Kelley Baker, Jessica Zweig, Damona Hoffman, Lauren McGoodwin, Bala, Kelley Baker, and Rebecca Minkoff. Scout led the agency to a six figure revenue in its first year (2019) with a 250% growth in 2020. She is also the co-host of Okay Sis, a top-charted podcast most recently highlighted in Apple's New & Noteworthy collection, with her sister Mady where she openly documents her experience living with bipolar disorder.
And now that she has gotten to a place where she feels safe in her emotions and is not able to only function in society but thrive as an entrepreneur, she is putting all of her emotional tools, learnings, and wisdom into her debut book, The Emotional Entrepreneur, a 25 lesson emotional guidebook for women who want to pursue a life of purpose. These are the personal development tools she has garnered up to manage her mental illness but what surprised her the most is that she realized her mental health tools also became her superpower in business.
The Emotional Entrepreneur launched this week and you can get your copy here!
Connect with Scout on Instagram and check out her podcasts, Ok Sis and SCOUT.
Resources from this episode:
Get 15% off Organifi with the code FITNESSISTA. The green juice and gold powder are my favorites! I also recently tried and loved their protein powder and have been adding the delicious red juice into my rotation.  
I love love love the meals from Sakara Life. Use this link and the code XOGINAH for 20% off their meal delivery and clean boutique items. I recommend the beauty chocolates and the dark chocolate granola.
CBD has changed my life. It helps so much with my anxiety and sense of calmness. You can read more about my experience with CBD here and use the code FITNESSISTA here to get an extra 15% off your first order. (I love the flavored drops!)
 Thank you so much for listening and for all of your support with the podcast! Please leave a rating or review if you enjoyed this episode. If you leave a rating, head to this page and you'll get a little "thank you" gift from me to you.