10 Days of Giveaways: Day 6 (Stitch Fix)
Hi friends! Let's keep this party going, shall we?

As you guys know, Stitch Fix sent me, along with some lovely blogger friends, to check out their headquarters in San Francisco.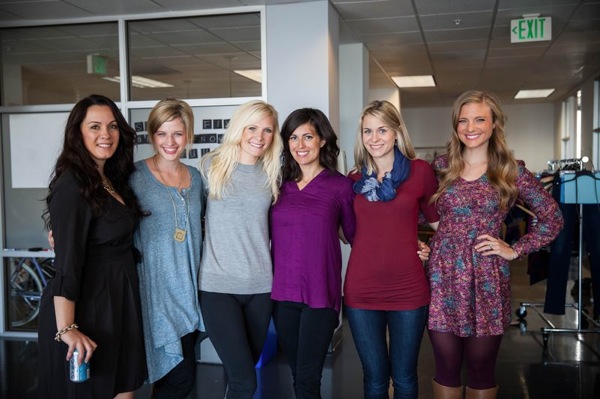 MY OTHER VIDEOS
(with Cotille, Raechel, Kacia, Jenna and Julie!)
You can read more about the amazing trip and shenanigans here, but it was an incredible time and an inside look at a company I truly love. I'm a huge fan of their service because they made me feel semi-stylish again after a long blah post-pregnancy stint involving too many yoga pants. 😉
If you haven't heard of Stitch Fix (<– referral link) before, it's a virtual styling service. You fill out an extensive style questionnaire, along with your personal details (height, weight, body type, etc) and a stylist hand picks items they think you would love. You can get a fix as often as you'd like, ranging from once a month to times when you have a special occasion and need something to wear. The beauty about Stitch Fix is that they send items that you may not have picked for yourself, enabling you to try new pieces and brands, and there's no commitment. If you don't like anything, you send it back in a handy prepaid envelope, and only lose the $20 styling fee. If you choose to make a purchase, the $20 goes towards anything in your fix, and if you purchase everything, you get a 25% discount.
Pieces from previous fixes: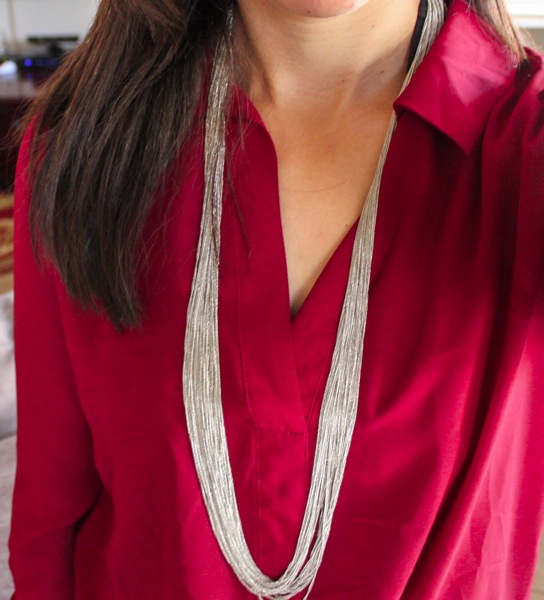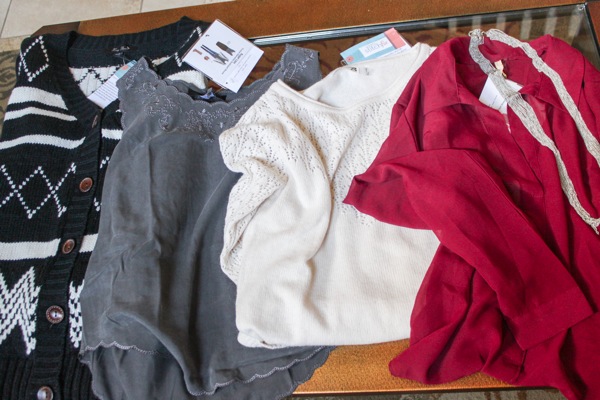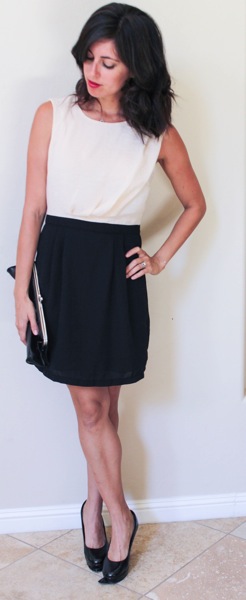 While I was at the headquarters and warehouse, I was so excited to meet the people I'd known virtually and get a behind-the-scenes glimpse into how the fixes are put together.
We were able to see how buyers chose certain pieces to add to the collection: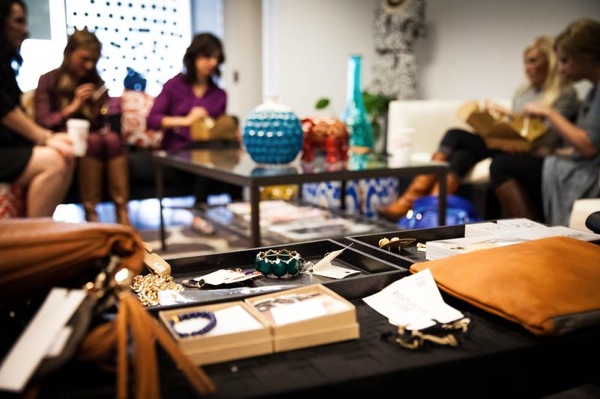 Put together fixes (even though at the time, we had no idea we were choosing for each other):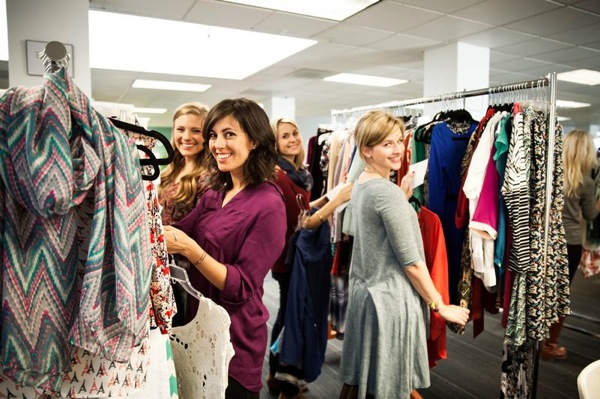 And also check out the warehouse (aka "The Hizzy"), where the fixes are assembled, shipped and returns are processed.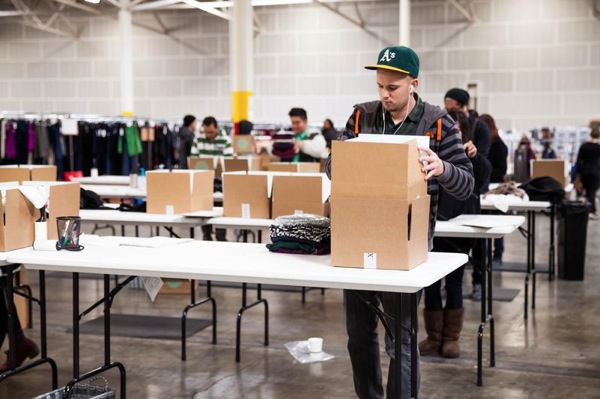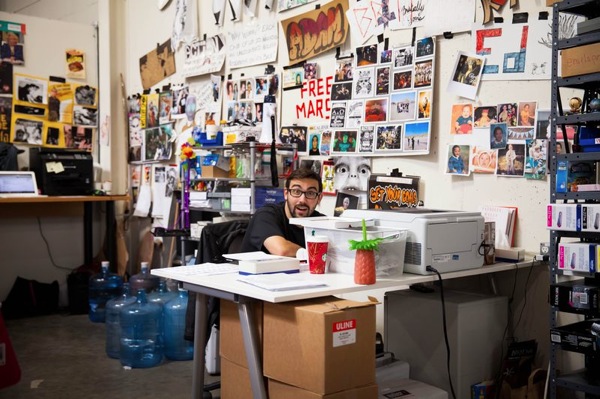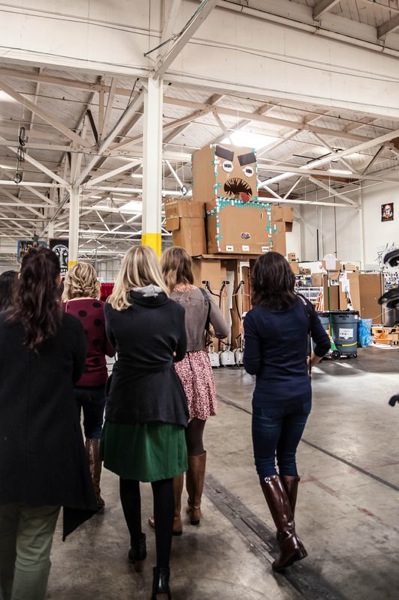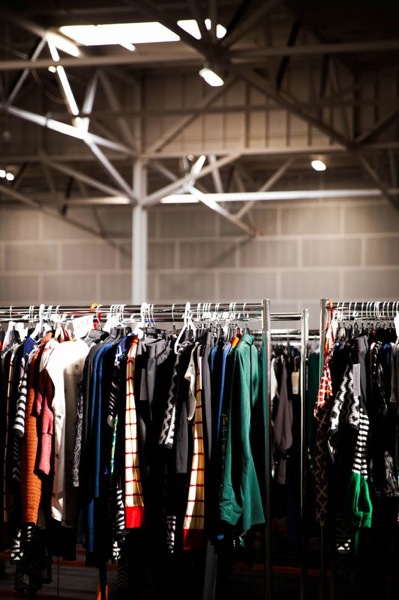 It was such a fun and low-key atmosphere, and I was able to meet some truly talented and passionate people.
Stitch Fix recently started doing gift cards, which would make awesome stocking stuffers, Secret Santa gifts… or as part of your personal wish list. They're more personal than a regular ol' gift card, since a stylist will be picking out pieces they think the lucky receiver would love.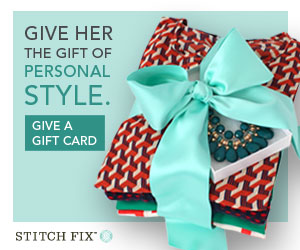 To share the Stitch Fix love, I'd like to give away Stitch Fix gift cards to two lucky readers, each for $500. I have a credit with the company for referrals over the past year, so as a little "thank you," I'd love to share it with two of you.
Here's how to enter:
All of the week two giveaways will end this Saturday night at midnight. All giveaways are international, so if a company is unable to ship to the winner, I'll have it shipped to me and will send it out for ya.
Ready, set, go <3
xoxo
Gina