The new stretch debate + video
Hi friends! Happy Monday! Hope you're having a lovely morning so far <3
Have you ever felt that everything you've known was taken away from you? I have… a few times, actually. Here are just a few examples on the long list:
Exhibit A: I found out an acquaintance was from AUSTRIA… not Australia ("Did you see lots of kangaroos?"… oh, I felt like a jacka$$), Exhibit B: with a baby, sleep begets sleep (so trying to keep them awake to sleep longer will fail you in all ways possible), and fairly recently, with stretching.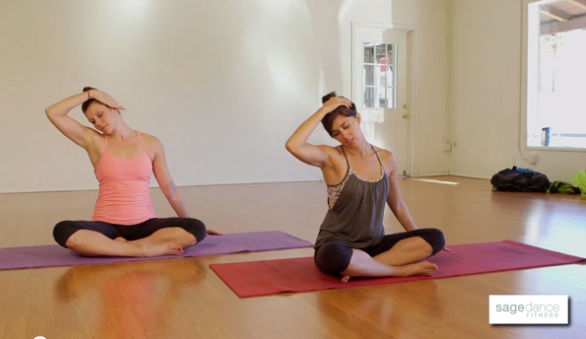 The benefits of stretching have been preached to me since childhood. Before and after soccer practice, we stretched. Before and after dance classes, we stretched. In yoga, we stretch and stretch. As a trainer, I'd been taught different methods and types of stretching to use with my clients. Then, I find out that the strategies and methods I've used with stretching could be inefficient. It's a complicated subject, so there isn't a clear answer (and there can't be), but for the most part, here are the results of some studies:
-Stretching before exercise does not reduce the risk of injury (source). "First, in animals, immobilization or heating-induced increases in muscle compliance cause tissues to rupture more easily. Second, stretching before exercise should have no effect for activities in which excessive muscle length is not an issue (e.g., jogging). Third, stretching won't affect muscle compliance during eccentric activity, when most strains are believed to occur. Fourth, stretching can produce damage at the cytoskeleton level. Fifth, stretching appears to mask muscle pain in humans."
–The increase in range of motion as a result of stretching is temporary (source).
-Stretching does not reduce muscle soreness (source).
So why do people keep stretching, even though research proves it may not be necessary?
Habit. It's hard to break a habit or change something that's been ingrained in your mind for as long as you've known. I think many people feel guilt from not stretching enough, so it's a bit of a relief to learn that you don't have to stretch.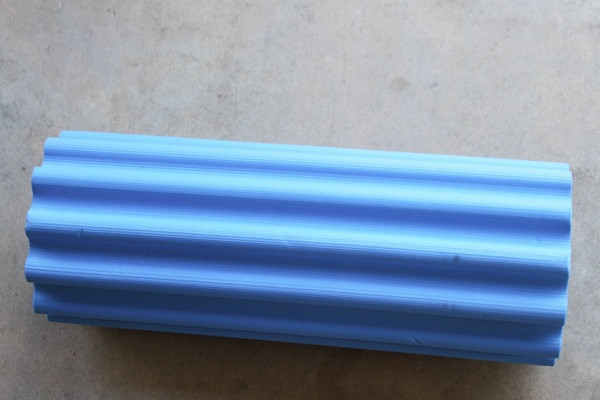 My thoughts:
I found it interesting that stretching is not proven to reduce injury, however, I believe that by maintaining full range of motion, it prevents compensation. If you are unable to efficiently move a joint through its full range of motion, other muscles kick in to fill in the gap, which leads to synergistic dominance, altered movement patterns and thus, injury. However, I think the most important thing is to keep your muscles STRONG. If your muscles are strong enough to perform functional and everyday movements, you will be less likely to compensate. This is reason 14,028,616 why we all need to strength train.
While the increase in range of motion is temporary, I've seen the difference in squats before and after foam rolling calves. If you can maintain full range of motion and get in a better squat (lunge, whatever exercise you're performing), it's making your workout more effective. I'll continue to foam roll before strength workouts, as I've seen a difference in my abilities during the workouts. Even though the extra range of motion is short term, it's happening when it counts.
Why I'll continue to stretch:
It feels GOOD. If you like to stretch and you find that it energizes you or gives you a better workout, by all means, go for it! It's nice to know that it's not necessary, especially when you're pressed for time at the gym. Warm up with some light to moderate cardio and you're good to go!
I find that a short stretch centers me, and forces me to take deep breaths. It's an excellent form of relaxation, especially at the end of a long day, or during a hectic time of year. If you decide to keep stretching in your routine, you should do it because you want to, and perform the stretches safely, never taking it past the point of mild discomfort to pain.
Here's a little video that Sasha and I put together, including many of my favorite stretches. Give it a whirl before bed, and let me know how you like it <3 Hopefully it will help to energize and center you for the rest of your day, too.
Where do you fall on the stretch debate? Any exercise physiologists that want to chime in? Do you think stretching feels good, or would you be happy to skip it? Do you notice a difference when you stretch, or not so much?
I'm excited to hear your thoughts!
Hope you have a wonderful day and I'll see ya later with a 10 Days of Giveaways giveaway.
xoxo
Gina