10/28: Meals and Fitness for the week
Spent our Saturday night with Harry Potter. NBD.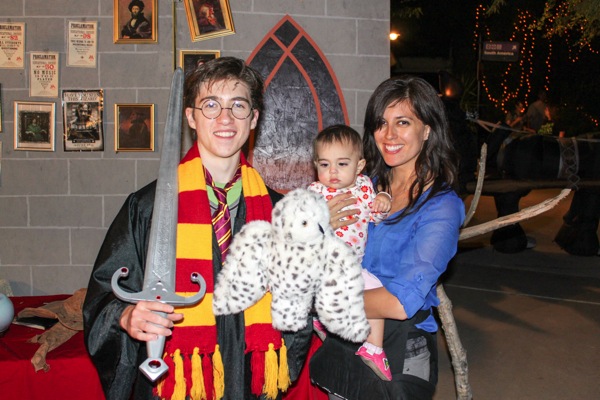 (Random: does anyone say "Harry Potter" in a high-pitched voice with a British accent? Me too)
When I got home from work, the Pilot had so kindly made dinner for the family: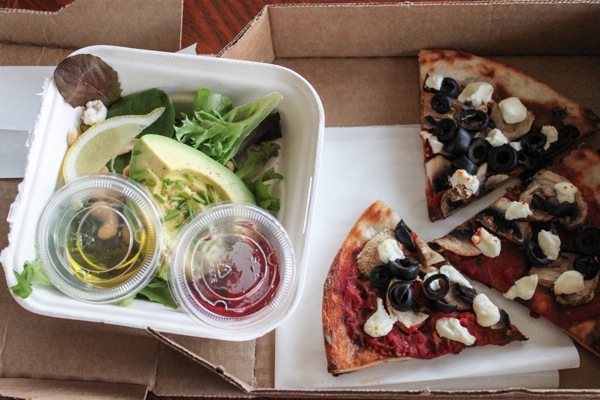 (he called Renee's Organic Oven and went to pick it up. Their gluten-free slice and salad is one of my favorite things ever)
and then we decided to hit up the Halloween at the Zoo event as something fun to do before Liv's bedtime.
Apparently everyone else in Tucson had the same idea: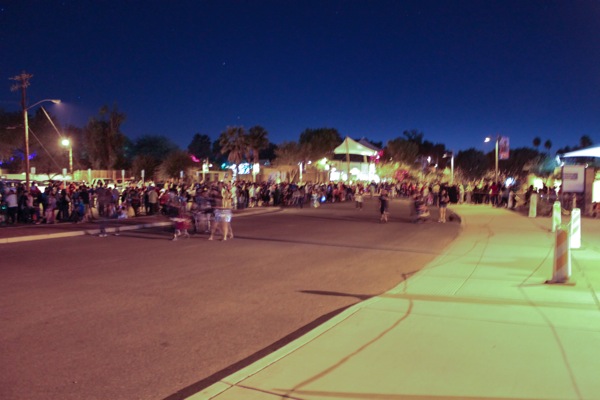 it was PACKED, and the line/crowds wrapped and winded from the actual zoo entrance to the street. We made a mental note to get there earlier next year. The good news is that we're members, so we didn't have to wait quite as long, but when we got inside it was Liv's bedtime exactly. We figured we could walk around for a little and then head home so she could crash out.
She absolutely loved it. 
The animals in the zoo were not out for the event, but then entire property was decorated with lights: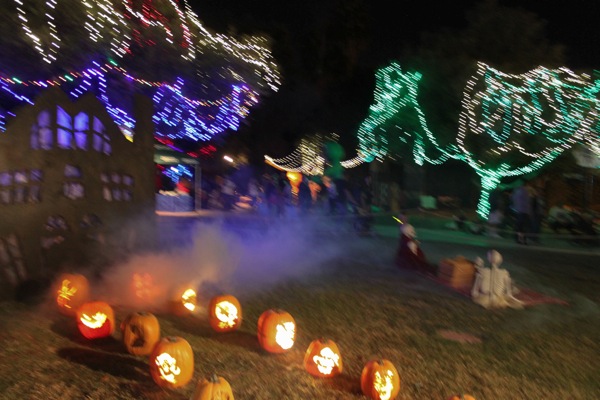 and each exhibit had a theme,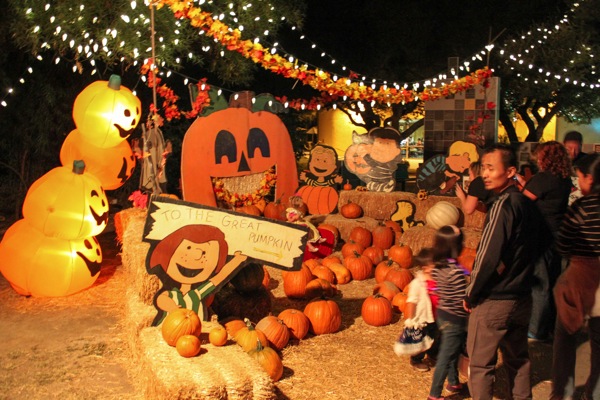 from movies we all know and love to classic children's stories.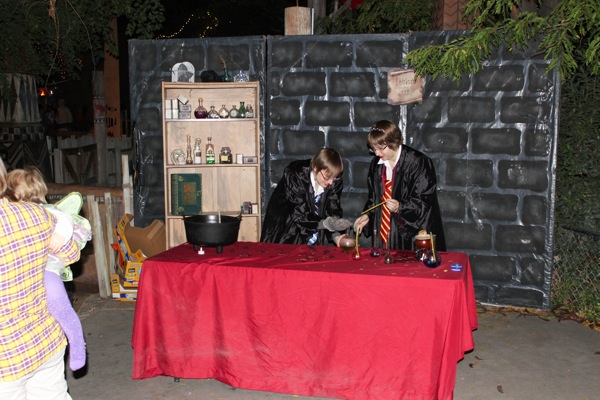 Each little area was a trick-or-treating station and the characters (mostly local high school students) passed out candy to the kids, who were all dressed up in their Halloween costumes. It's a safe place for kids to trick-or-treat and we all had a lot of fun walking around and checking out all of the different areas.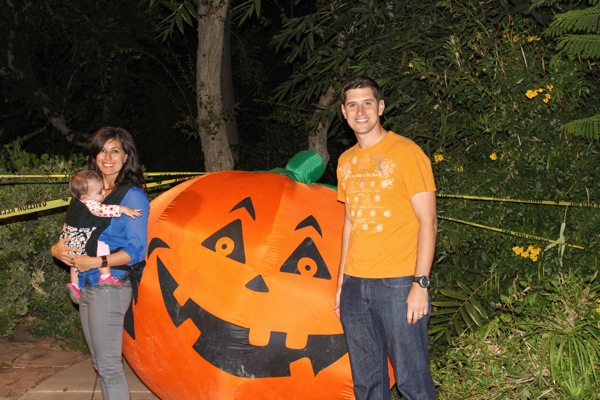 (Shout out to Lauren, who is lending us her BabyHawk. I left mine at the Greek Festival and looks like it's gone forever)
Last night, while the Pilot worked on his Master's stuff, I thought it would be a good idea to start a new book: The Handmaid's Tale. I'd heard a lot about it, and decided to start reading a little while before bed.. it SUCKED me in. I had to force myself to shut it down so I'd get enough sleep to wake up for this morning's run, which didn't end up happening anyway 😉 My body was exhausted from teaching yesterday, so the Pilot woke up with Liv and I slept in. It was glorious, and I'll probably end up skipping this week's long run since it's a more intense teaching week.
Here's what this week's tentative fitness plan looks like:
Sunday: OFF
Monday: Combo HIIT and steady state @ 50% = 40 minutes
Tuesday: Weights circuit (testing out the November workout!)
Wednesday: Teach Zumba
Thursday: Teach Buff Booty
Friday: OFF
Saturday: Teach World Beat, Zumba and Bootcamp <—- whew!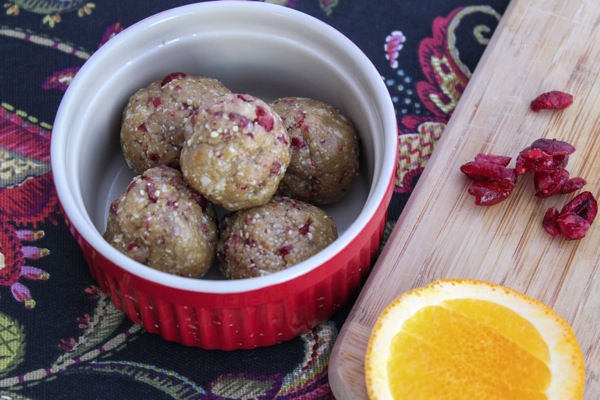 Meal and snack ideas:
Cranberry-orange amazeballs (my new favorite flavor)
Vegetable nori rolls or sushi salad
Apple-cranberry salmon salad
Zucchini pasta with turkey bolognese
So what's on the fitness and meal plan this week? Trying any new recipes or workouts? What are you reading right now?
Have a very happy Sunday and I'll see ya later!
xoxo
Gina