After last weekend's frenzy, it feels good to have a weekend without too much going on.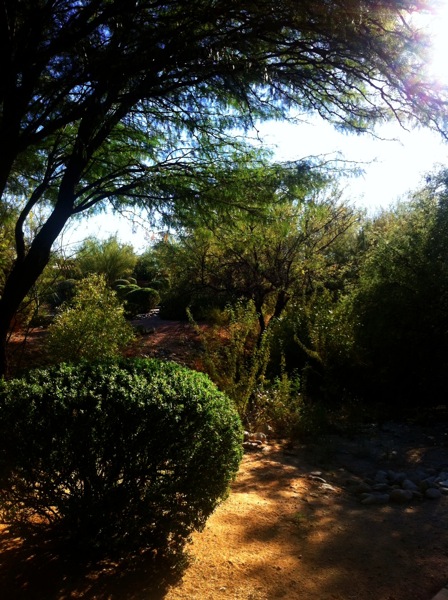 A fun Friday with just Liv and myself, a girls' night,
short Saturday at work,
getting to see my favorite people on my lunch break,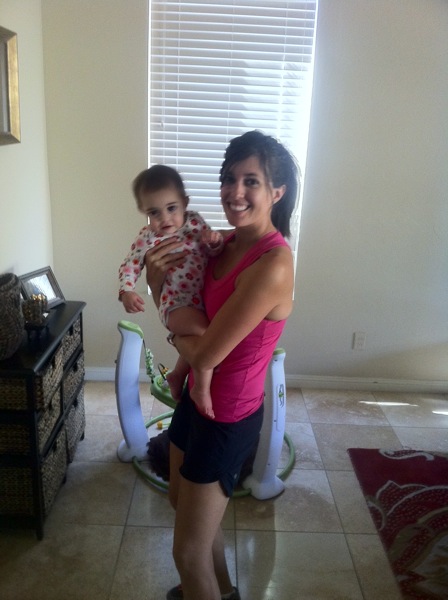 and not sure what we're up to tonight and tomorrow. We have some things around the house we'd like to get done, and Tata's bday is tomorrow (I'm making him a dump cake since he missed the Pilot's bday celebration).
Some recent eats:
This morning's breakfast, which shocked the Pilot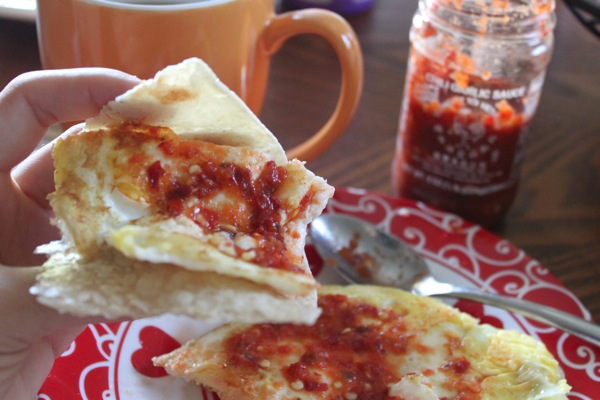 His words, "I'm pretty sure that sauce was intended to use sparingly.. in Asian food… not dumped by the tablespoon onto eggs."
He couldn't believe how much I like the stuff 😉 Since a few people have asked about the Trader Joe's brown rice tortillas, which are notorious for cracking, I snapped that pic that morning to show how I use them. I keep the tortillas in the freezer, and microwave one each morning with breakfast for 30 seconds. I break off a large enough piece to scoop some egg and hot sauce/salsa/fuego du jour on top and roll it up. I've found that the Food For Life brand is more pliable, but they only sell those at Sprouts and Whole Foods here, which I don't visit on a regular basis.
Lunch: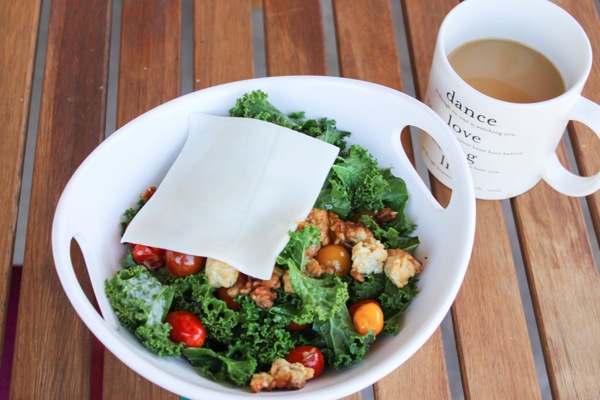 1/2 block tempeh seasoned like so, sautéed with tomatoes and kale, topped with a slice of goat cheese
and dessert: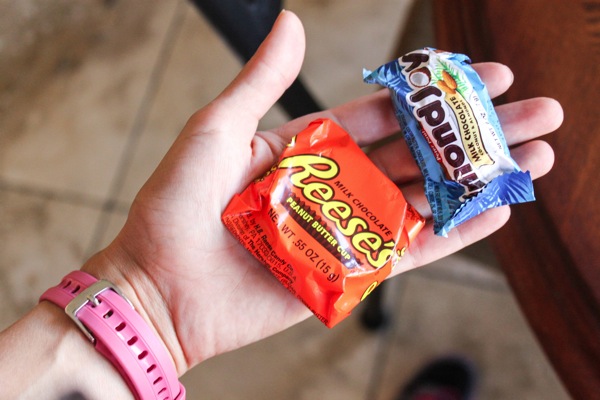 (I <3 mini Halloween candies)
We dined on the patio since it was so gorgeous outside and then I headed back to work.
Just wanted to say a quick hi, and hope you're all having a wonderful weekend <3
Any fun fitness events planned? Anyone have a race tomorrow morning, or conquered one today?
See ya soon!
xoxo 
Gina
Head's up: Sun Warrior promo on OpenSky if you need to stock up! I can't wait to get a new bag for smoothies, protein pancakes and amazeballs.