11/18: Notes from the week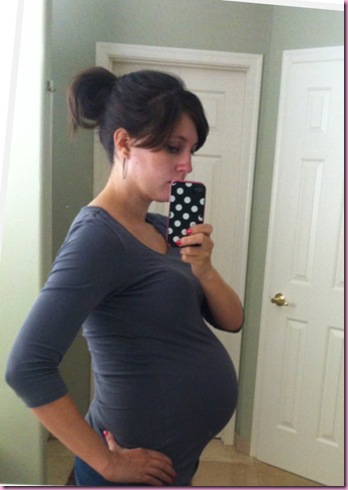 -At least once a day, I'll go into the nursery to smell the sweet baby smell of Dreft.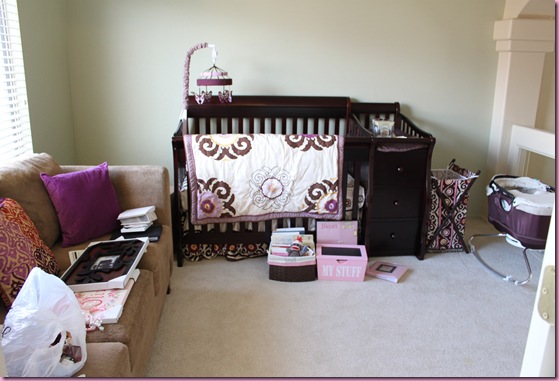 [Hoping to have it finished by the end of next week!]
Last weekend, I did a LOT of baby laundry…
all of her bedding,
little diapers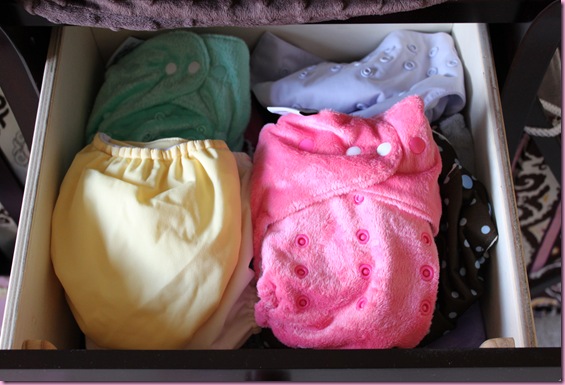 0-3 month clothes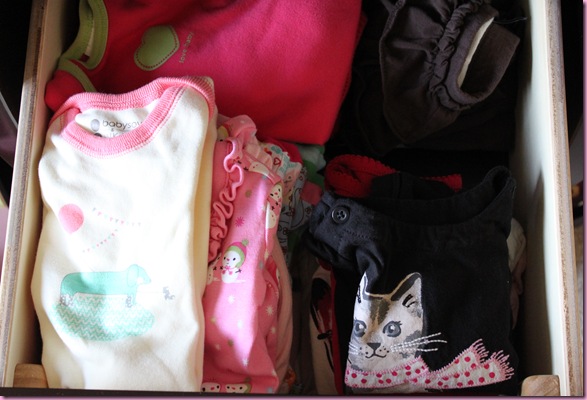 blankets, towels and washcloths are washed and ready for her.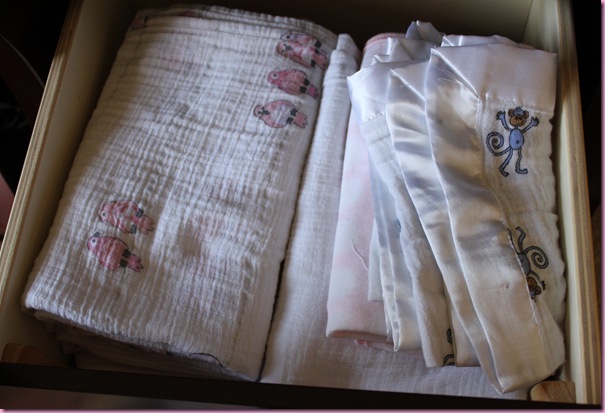 I'm waiting to wash the baby carriers and wraps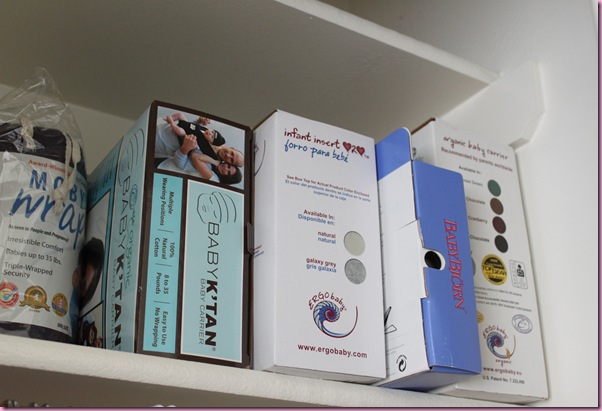 + her 3 month and up clothes until we actually need them, or when I re-wash the bedding.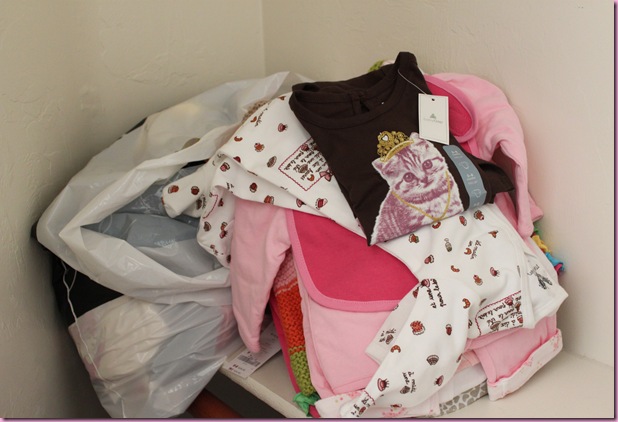 Anyway, I kind of love going into the nursery to smell the fresh baby laundry smell, look at all of tiny things, and think about how close we're getting to meeting her.
-It's amazing what a midwife appointment can do for a mood. Hearing the little heartbeat and learning that she's head down (wahoo!) was more than enough to lift my spirits today. I also had a chance to talk with the midwife about some of the concerns I've been having –like whether or not we should bank the baby's cord blood, induction, and nighttime contractions- and like always, she spent so much time to talk and answer questions. She also wrote down a tea recipe for me- I'll be sure to post it when I make it this weekend 🙂
-Speaking of moods, I need to stop being a cranky pants when I can't sleep at night. I guess this is my body telling me to get used to it? This morning, I was such a punk to my hubby, and he's seriously the most amazing man ever. I laid there with eyes open for the entire 45 minutes he was in the shower, and when he came in to hug me for the second time this morning, I said
"Do you have ear plugs I can wear when you shower?"
"Yes. You didn't go back to sleep?"
"No and I'm mad."
He went to go hug me again and apologize – I told him to stop hugging me. So rude. I called him after he left for work to apologize :/ I feel like women definitely have a hard time with pregnancy and dealing with all of the things/moods/craziness that comes with it, but the men certainly aren't off the hook. They have to deal with us, and mine has been so wonderful and understanding during the few times that hormones have taken over.
-I'm really thankful we got to take a last little getaway before the holiday craziness begins and little lady makes her grand debut. It was so fun to just enjoy each other, not have to worry about all of the to-dos in our usual routine, and have a quality vacay with just the two of us.
Before we left on Wednesday, my friend Whitney was so sweet to take some beach maternity photos for us… I'm excited to see how they turned out.
-On top of being cranky the past couple of days, I'm also an emotional nutcase. I came home from work yesterday and immediately started crying (it was a great day, but keeping my energy up and teaching good classes has been challenging when I feel heavy and exhausted), and have been tearing up on and off today. On the drive home this afternoon, big alligator tears streaming down my face, I just kept thinking about how grateful I am. Grateful that we're here in Tucson, that things with the pregnancy seem to be going well so far – I'll really feel relieved when we're all home from the hospital safely, and beyond blessed that Tom is here with me.
He got an email this week asking if he'd like to deploy again for 6 months.
It would be his 4th deployment in 5 years, and with a baby almost here, I'm also very grateful that he said "no thank you."