2012 Holiday Gift Guide with Cyber Monday Deals
Hi friends! I hope you enjoyed a wonderful Thanksgiving spent with those you love.
I'm off fighting the masses on the fine Black Friday (or who knows, we could all still be sleeping haha), but in the meantime, thought it would be fun to post my annual gift guide for those who are planning their holiday gifts. Every year, I enjoy picking up holiday gifts for everyone, but we all know I like to wait until the last possible minute (aka Christmas Eve) to finish Christmas shopping. This year, I'm endeavoring to finish it ALL by Cyber Monday!
Hopefully below you'll find new holiday git ideas, as well as DIY and other gifting options. Happy shopping!
(Heads up: some of the links below are Amazon affiliate links. Thank you so much for helping to support the blog, as I get a tiny percentage of sales. You can always delete the last part of the link if you'd like to skip out)
For the fitness-loving friend: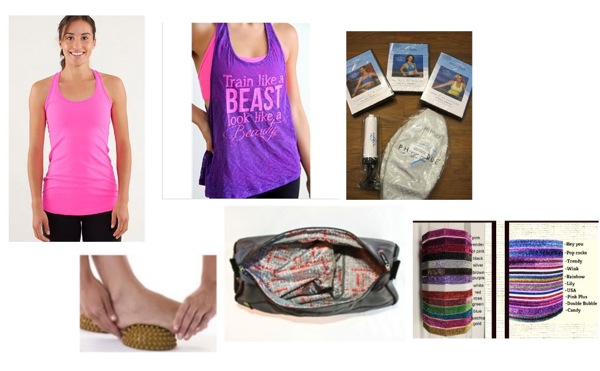 Foam roller
Cool racerback and headband
Blogilates tank (on sale for $20)
For the yogini: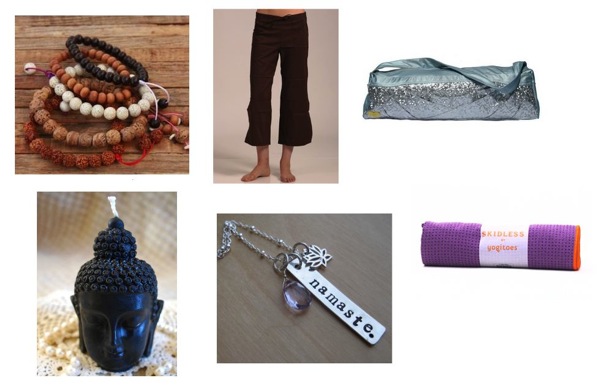 Yogitoes
Yoga gift card or class pass to their favorite studio
BFF: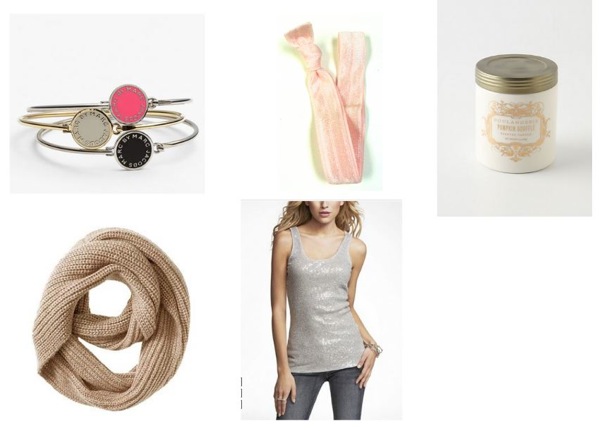 Bracelet (love these skinny bangles!)
For the dude in your life:
(this one is always challenging for me- let me know if you have any other ideas!)
Steak rub set and grill accessories
Sports team goodies
Massage
Electronic things- all of the guys I know seem to be huge gadget fans. Word on the street is that there's a new Black Ops video game out. God help us all.
Cologne
Foodie: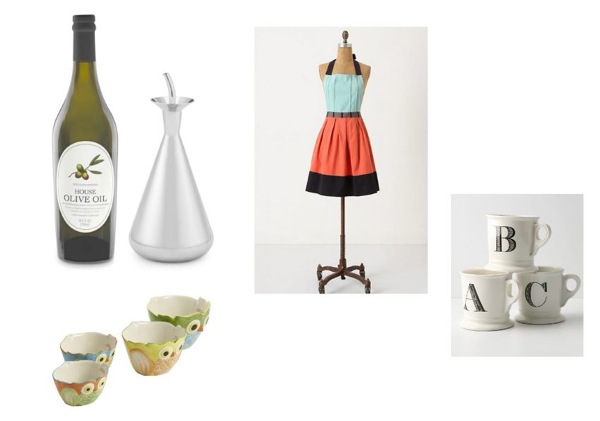 Fancy oils and extracts
Cookbook and apron
Cute measuring cups and cooking tools
Monogrammed coffee mugs with coffee
DIY, Etsy finds and things anyone would love: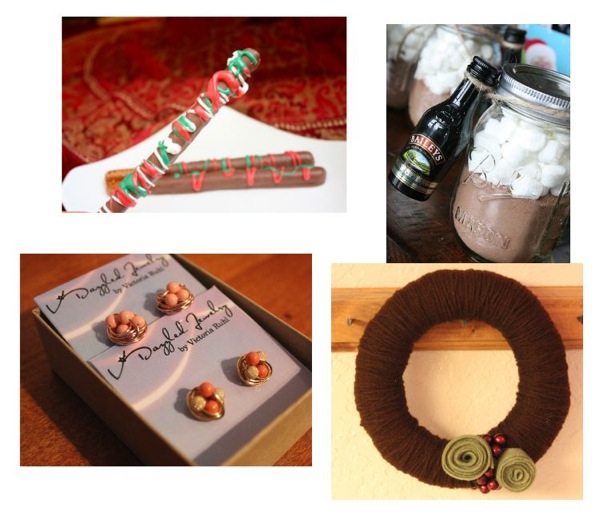 Monogram ring- they have a ton of different ones on Etsy; mine was a bday gift from Oliv and I love it so much
Beard beanie (awesome, functional and hilarious)
Chocolate-covered pretzel rods
With all of the killer deals that are happening this weekend through Black Friday and Cyber Monday, don't forget that tomorrow is Small Business Saturday. It's a great opportunity to seek out holiday purchases through small and local retailers.
Are you Black Friday shopping? What's on your list? Any gift ideas for boyfriend, husband or dad? Those are always the toughest ones for me to decide.
I'm still on a mission for a 10-ft inflatable snowman for the yard haha 😉
Stayed tuned for the new mom and baby gift guide on the Family page later today!
xoxo
Gina
Extra gift ideas and Cyber Monday deals:
-My FAVORITE styling wand
 is only $66 right now
-50% off everything at LOFT
-30% off at Banana Republic, gap and Old Navy
-20% off + free shipping at World Market
-Sephora free shipping orders over $25, + mystery gift (code: UNDERWRAPS)
-Anthropologie free shipping (no order minimum)
-Express everything 40% off + free shipping
-Free shipping and amazing deals in my OpenSky store (Yamuna foot fitness, foam roller, Sun Warrior, LiveWell bags)