The holiday seasons are such an amazing and magical time- I'm especially thankful to have been able to be here in Tucson with my family for 3 years in a row (3 years!!! Lucky girl). While I always enjoy the seasonal delights, time spent with family and friends, and of course, the fantastic holiday feasts, I always use the holidays as a point for reflection. It's the perfect time to assess my goals, the accomplishments of the past year and look forward to what the next has in store.
In some ways, this year is exactly the same as last year, and in other ways, it's entirely different. I try to have an attitude of gratitude everyday -pausing to be thankful at various points through the day, especially when things are hectic and crazy- and it helps to keep me present and keep things in perspective.
Here are 22 things I'm thankful for this year:
(in no particular order- tried to space out the serious, heartfelt and silly stuff)
1. My family. You may have picked up on this through the blog, but my family is pretty incredible. The fact that they had a party in the hospital lobby waiting for Livi to be born, for hours and HOURS, says a lot about the kind of people I'm fortunate to be related to: they support and love each other, no matter what. My family has been especially amazing during this first year with Liv, and even though I've had to spend some time and distance away, I'll keep the memories of the time we were stationed in Tucson and our first home here as a really blessed period in my life.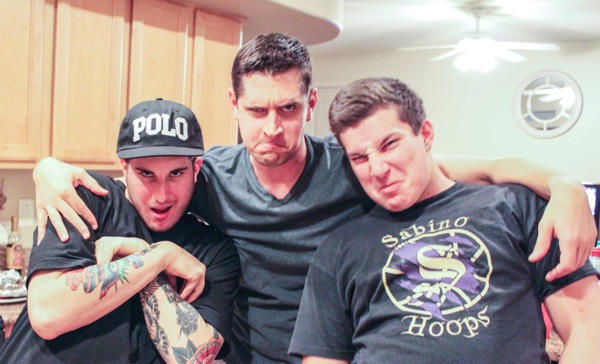 I'm also grateful for the comedy my brothers provide.
2. Our house. After being renters together and our condo and apartment woes, it still doesn't feel real that we own a home. We can paint it, upgrade, renovate, do whatever we want with it, but I have to say the very best part is opening the door for Bella to run around in her own backyard.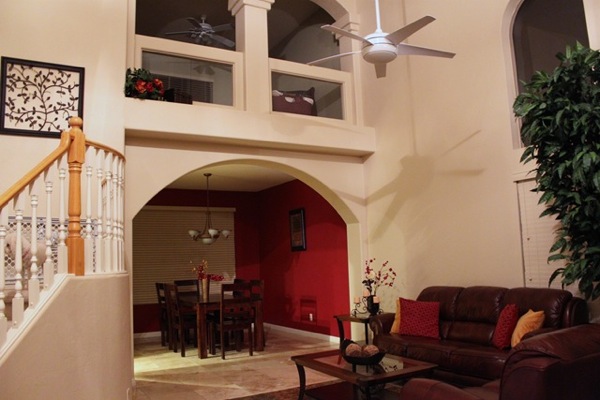 3. Goat cheese, chocolate, and egg burritos <— my staples trifecta. I have at least one of the three every single day 😉
4. Friends: lifelong, work, squadron, teaching friends and blog friends. For the ones who are far away, it seems like no matter where we are, or how long it's been since we've talked, we pick up where we left off. I'm also so thankful that we have friends wherever we're stationed, thanks to the A-10 community being so small.
5. My kindle. I've told the Pilot many times that it's one of my favorite gifts he's every given me, as I use it almost daily. I love how convenient it is to download and read new books, borrow and lend books, and easy to stash away for the random times Liv falls asleep in the car (instead of wasting a nap, I'll sit and read in the car for a while).
6. Livi. Sometimes I can't believe how good to be true she is- she makes me heart and days so much more full and happy.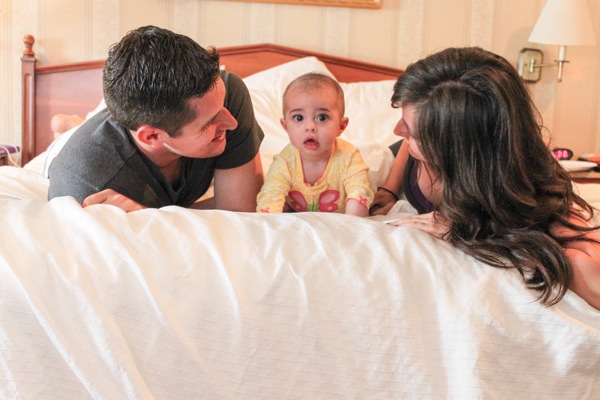 (I can't believe how little- and bald!- she was in that photo)
7. Almond butter, especially the Justin and Nuttzo varieties.
8. Bella. She's been with me through a lot -cross country moves, deployments, finishing college and vacations- and is the queen of our house 😉 I hope she's secretly immortal.
9. The Tucson mountains. They'll never get old to me- I'll always be amazed by how gorgeous they are.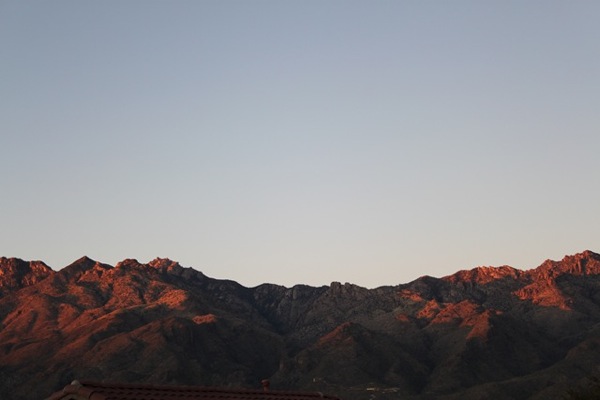 10. Yoga. It always has a way of making me feel like a million bucks, more present, centered and challenges me to my max, both physically and mentally.
11. The military, civil servants and their families. I'm sending love and prayers to those who have to be apart this holiday season <3
12. Michael Buble… and his Christmas CD.
13. Great neighbors, like the kind who offer you coconut water, fix your garage and walk your dog when you have a new baby. Our neighborhood is a great community, but our street is extremely close-knit, like family.
14. Hoodies and mocassins.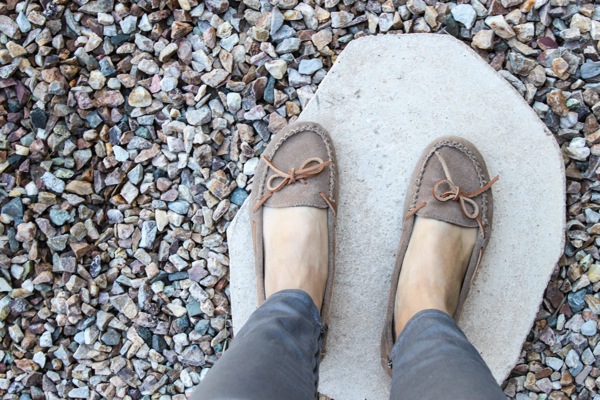 15. The comforts in life that can be easily overlooked, like safety, health, a fridge full of food, financial stability, a home, electricity, running water, the ability to go to school, voting rights. We are so very lucky.
16. The gym. I like working out at home, but being able to take classes and lift weights is always a bonus.
17. Stitchfix. I got my first fix yesterday, and I'm already in love. I'll be writing a post about it soon, but in the meantime, here's my referral code if you've been looking for an invitation.
18. Great vino (which = all wine).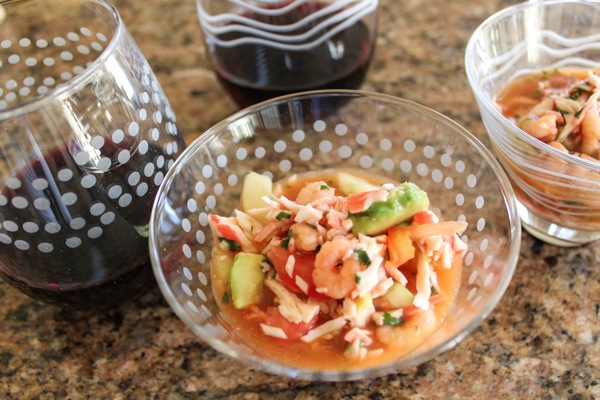 19. Zumba and World Beat.
20. Sabino canyon.
21. The Pilot- I'm always thankful that he fell out of the sky and into Starbucks, just for me 😉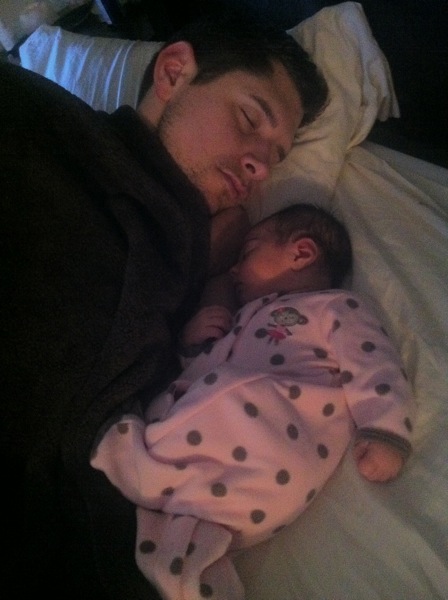 (Oliv is also crazy about her daddy)
22. All of you! I love hanging out with all of you over here- thank you for making this space as amazing as it's become. I consider you all to be friends, and am fortunate that I'm able to do something I love so much (write this little blog) every day <3
Wishing you and your family and very happy Thanksgiving!
xoxo
G
What's something you're especially thankful for this year? How do you try to keep a mindset of gratitude, even when it's not the holiday season?
If you want to get in a quick workout this turkey day, check out the holiday hiit workout! 5 minutes and you can do it anywhere.