This post has nothing to do with food or fitness, but it's fun to step out of the box every now and again 😉
I have this weird book thing going on lately. I'll start a book, finish half of it, and be done. It's been a little while since I've finished an entire book, but to do so, I have to really love it. I think it's because my days are full and at night, when I have a little time to read, I've been trying to study NASM note cards… or end up watching Downton Abbey instead. As far as my book slump goes, I have a remedy: just read something by Sarah Jio. Looks like I'll have to download her latest book on the ol' Kindle to light my fire again.
This morning, I thought I'd share my top 5 favorite books of all time. Instead of sharing synopses, here are also some little blips about why I love them, and where I was when I read each one:
1) Wicked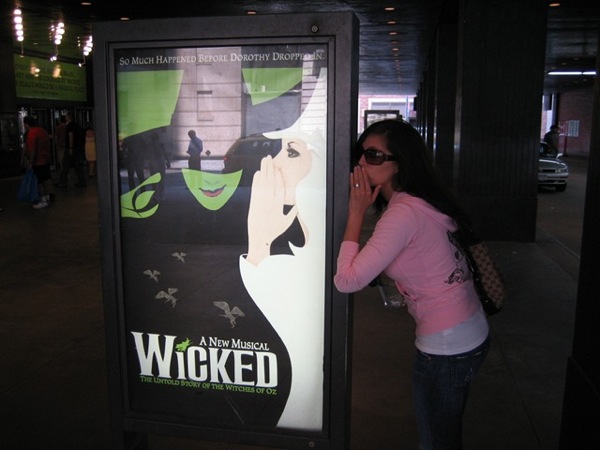 I first read Wicked in high school and have re-read it at least 4 times since then. Every time, I'll notice something I didn't realize before, and each time it's just as magical and beautiful as the first. I've always had an obsession with The Wizard of Oz; I knew the entire movie by the time I was 4 and would watch it over and over again… hiding whenever the wicked witch would come onscreen. We had the taped-from-TV version, with awesome old-school commercials in there from Teddy Ruxspin, Milano cookies and McDonald's.
In middle school, when I got really into musical theatre, I would spend a lot of time watching old musicals – Judy Garland was always my favorite. (If you haven't seen Meet Me in St. Louis, you must.) Wizard of Oz has always had a special place in my heart , which is why I instantly picked up a copy of Wicked when it first came out. This book was a fantastic introduction to Gregory Maguire's work, and I've gone on to read almost all of his books since then. Wicked is by far the best, but I also really enjoyed Confessions of an Ugly Stepsister.
2) The Time Traveler's Wife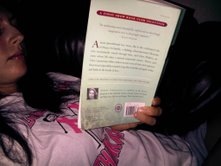 This is another book that was rare enough for me to read more than once. I cry each time I read it and take it as a necessary reminder to enjoy everything that I have at that very moment. It's easy to take those you love or even things you've been blessed with for granted, and time passes by SO quickly. It's important to enjoy moments and people as they are, at that particular place in time.
The first time I read The Time Traveler's Wife, I was in Valdosta and the Pilot was deployed. During deployments, you experience a complex mix of emotions. For me, the sad, missing, achy feeling in my heart is sometimes accompanied by a tinge a resentment. As much as I try to push it away, it can be unavoidable, feeling like I've been deserted in addition to the stress from managing everything while they're away. (Not to mention the Murphy's Law of deployments that everything must go wrong while the squadron is gone.) The book was a reality check for me to hang in there, and a reminder that while I didn't get to physically see the Pilot as much as I'd like, I'm lucky to have found the other half of my heart. <— sappy but true.
3) Harry Potter
(#4 was my favorite!)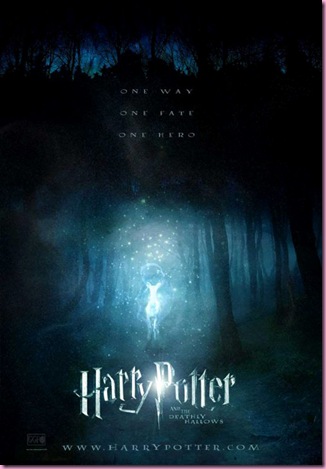 With Harry Potter, I avoided reading it until the hype had significantly died down. I randomly decided to give it a whirl and of course, fell in love. As much as I enjoyed the books, I still haven't seen all of the movies! I've seen the first 4, some of the 5th, and the last one. The books were a fun little pick-me-up in the drab text books I read throughout college -like a reward- and I can't wait to read them again with Livi when she's older.
4) The Kite Runner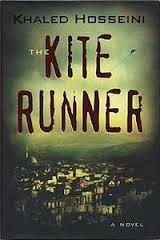 While this wasn't a warm fuzzy book by any means -much of it is tragically sad- it deeply affected me. I tried to read A Thousand Splendid Suns (by the same author), but couldn't finish it — it was too heartbreaking.
5) In Defense of Food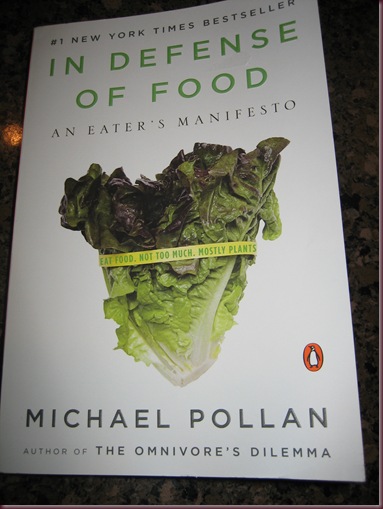 This book dramatically impacted my opinions on food science, the sources of our food, and the relationship (romance?) between the government and food industry. While it's not in the same category as many of my other favorites (umm.. lots of fluffy fiction…), it's a fascinating read.
What are your 5 all-time favorite books? I love when you share ideas with me.. maybe it will get me out of this "finish half and call it quits" slump 😉
Happy almost-Friday!
xoxo
Gina
***Today is steady state day per this week's calendar. What's your workout look like today??