Kombucha update + NEW Ab burner
I'm not going to say I wasn't a little freaked out to taste the kombucha.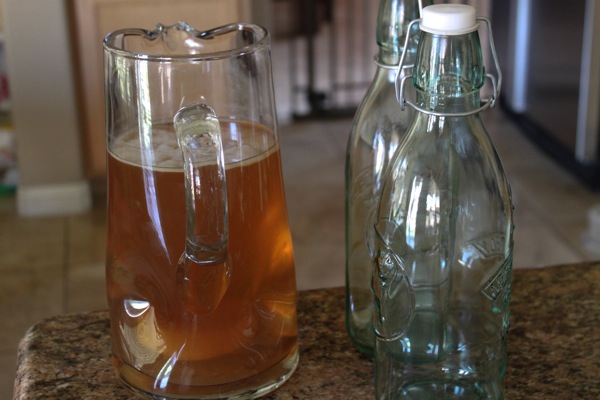 The scoby looked totally healthy with no signs of mold, but there were definitely more strands of bacteria floating around in there. It's pretty amazing how much the liquid changes in a course of 10 days, and the new baby scoby was growing on top- just as anticipated.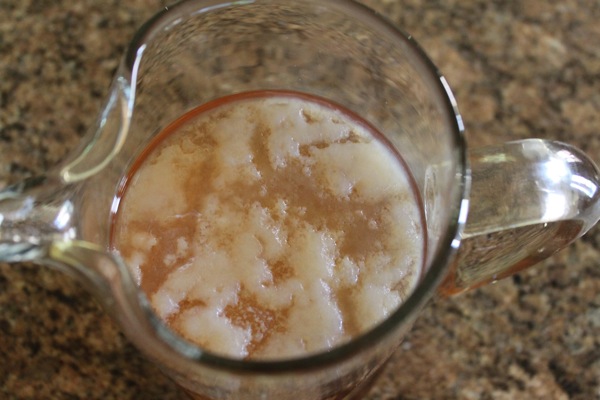 It actually worked! The mixture tasted fantastic and had a great amount of tang, similar to store-bought 'buch. I figured it was time to bottle it for the second round of fermentation so it can carbonate over the next week or so.
I picked up some glass bottles at Home Goods, which seal well -you don't want air to escape in the bottling process- for $6.99 each.
It's hard to tell from the picture, but they're fairly large bottles; I could have poured almost the entire 8 cup batch into one.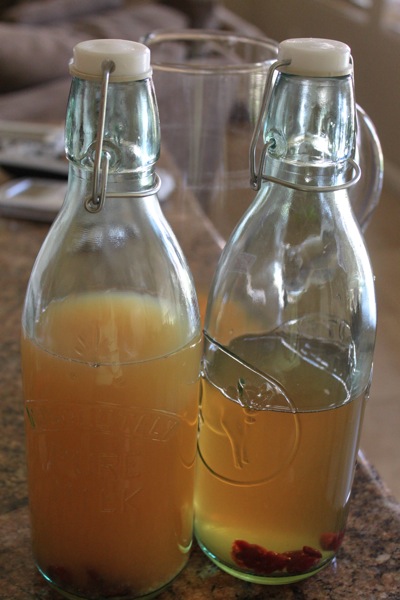 I washed the bottles, then added grated ginger and orange juice to one, while leaving the other plain.
To each bottle, I also added a handful of dried cranberries. I read online that adding a little bit of dried fruit feeds the bacteria and helps it to carbonate more quickly. We'll see what happens! I already have my second batch fermenting away. I also have the baby scoby in the fridge with some starter liquid, if any of my work or Tucson friends want to start some kombucha of their own. 😉
Last night, I also went to the gym to get in my training run. I would have loved to do it outside, but it's been in the 90s and I didn't want to take Liv out in the heat for that long, especially since we'd already been playing outside and went for an afternoon swim. Instead, I blasted some music on the treadmill and got in 5 miles. I'm training for my November half, which seems pretty far away, but I'm not going to bump up my mileage until August. For now, I'll keep it in a 4-6 mile range with some speedwork in there.
Before my run, I did a 5-minute ab burner (sans crunches), and filmed it to share with ya: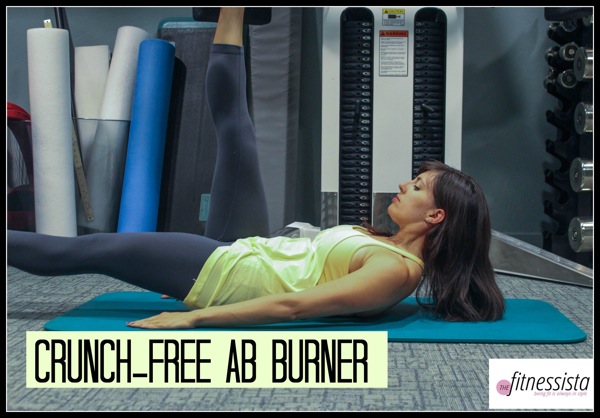 Use this as an exclamation point to finish your next workout, or before bed tonight. Modify as needed and always check with a doc before making any fitness changes. Complete it up to 3 times today! Please leave a comment to let me know what you think, or tweet/Instagram me @fitnessista
Enjoy the burrrrnnnnnn 🙂
xoxo
Gina