-Butter nail polish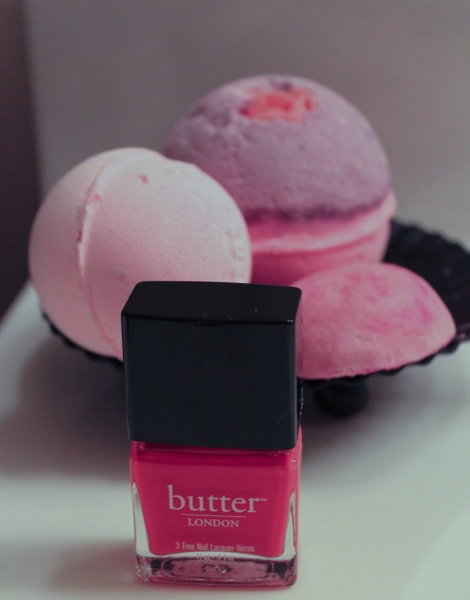 It goes on like, well…. butter. And, unlike my beloved Essie polish, you don't need 14 coats for the color to look vibrant. 2 coats and BOOM. I also love that the BX on base carries Butter nail polish 🙂
-Target sandals
Meg told me about these sandals when I was looking for something to wear with a pleated skirt. Hint: they're on the flip flop wall at Target– not by the rest of the shoes. They're extremely comfortable, super cute, and were only $16.
-Drinking out of a Thai coconut: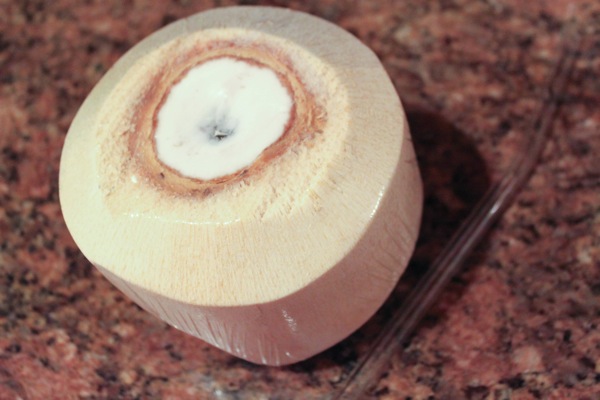 (I froze the meat to use for smoothies or raw tarts)
Did you know that Whole Foods sells Thai coconuts that have already been hacked for you? I had to rejoice because even though I put one hand behind my back while chopping, there's always that small bit of fear that I'll last-minute try to stabilize the coconut with said hand and lose it in the process. Thank you, Whole Foods.
-Watermelon eegees! If you haven't been to Tucson, one of our "local things" is the eggee. (If you ever visit, make sure to try one!) It's like a slushy, but with extremely fine ice so you can drink it. There are chunks of real fruit, and each month the flavor of the month changes (they always have lemon, strawberry and pina colada). The July flavor is watermelon and it is INSANE. We make it a goal to drink it as often as possible, and lament for its return the remaining 11 months of the year.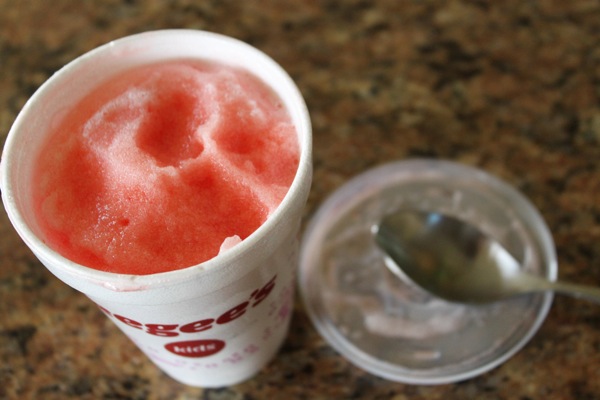 -An amazing July 4th with the fam.
We all went swimming at my uncle/aunt/cousin's community pool.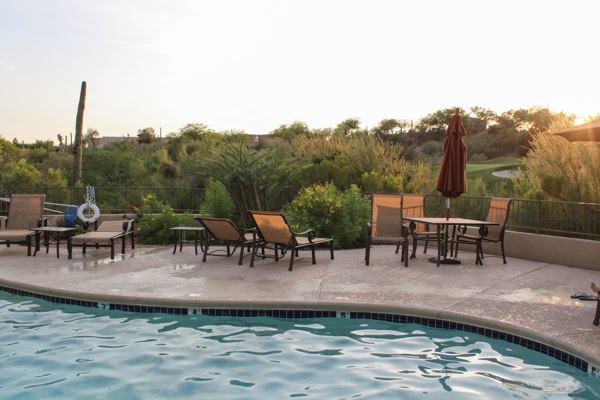 For the most part, we had the entire place to ourselves and enjoyed a BBQ feast.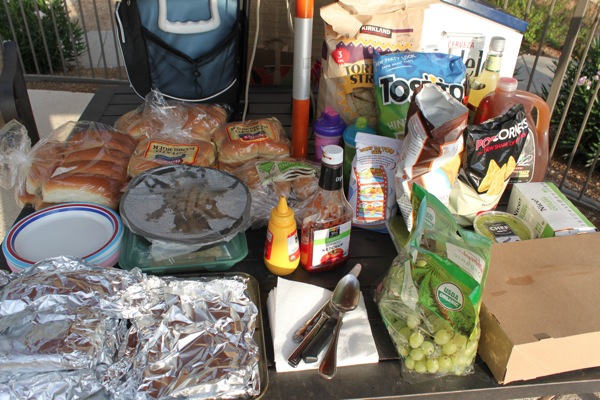 The Pilot and I brought some burgers, chicken hot dogs,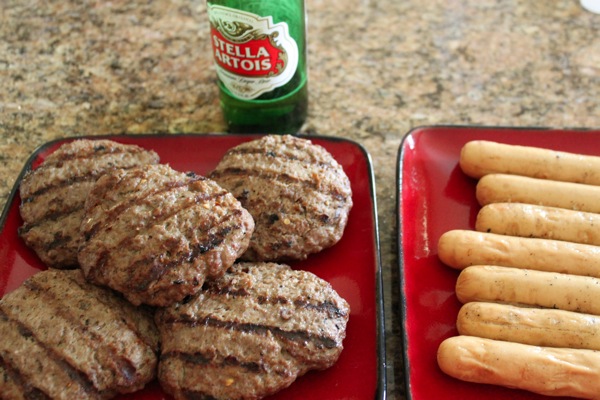 buns, guacamole, chips, grapes and s'mores supplies. (It was Livi's first s'more! Welcome to the club, little love.) Madre brought more burgers and hot dogs, Sonoran hot dogs, chips/dip, and a huge box of Mexican pastries.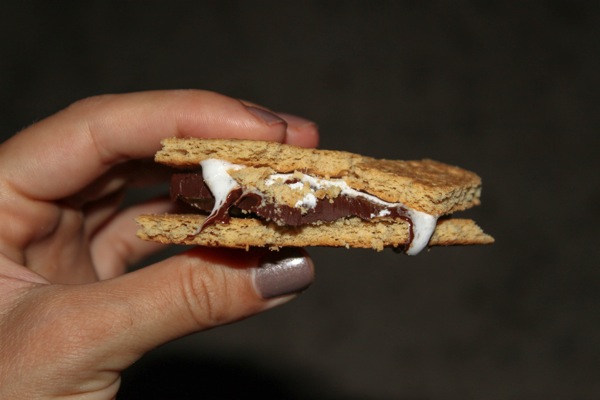 I had a blast swimming with Liv and the cousins. It was such a fun and relaxing night.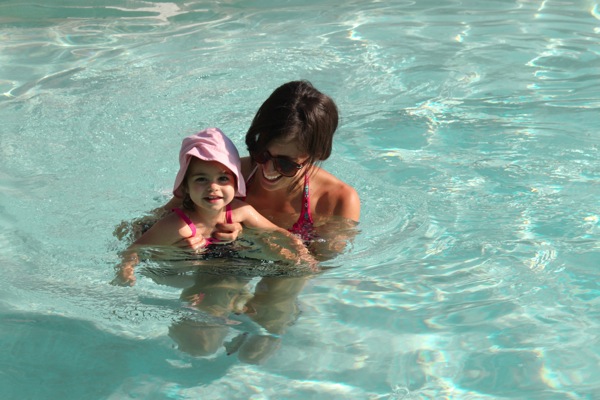 This morning, I'm subbing a Zumba class at work, and then coming back to enjoy the afternoon with the fam. Maybe a date night tonight 🙂
Hope you have a very happy Friday!
xoxo
Gina