8/16: What I Ate Wednesday
Wait, I'm late to the "What I Ate Wednesday" party? By how many years? Oh, well let's not think about that 😉
I've never been a huge fan of posting all of my eats. For one, I'm usually racing around grabbing food as I go -to think of plating it up beautifully and snapping a picture, well I've probably finished the meal by then- and my days vary so much depending on if it's a work day or a rest day. Also, my eats are pretty boring for the most part. I've just stuck with posting the more interesting things, products I love or new-to-me combos/recipes and I like to think it's been a good mix over here on the blog. 
I've had a few requests for a post on what a day of meals looks like for me, and since today was a pretty "normal" day -I taught a 45-minute Zumba class, and 45-minute workouts are the standard, unless it's a rest day (two per week)- I thought it would be fun for a post. 
Breakfast: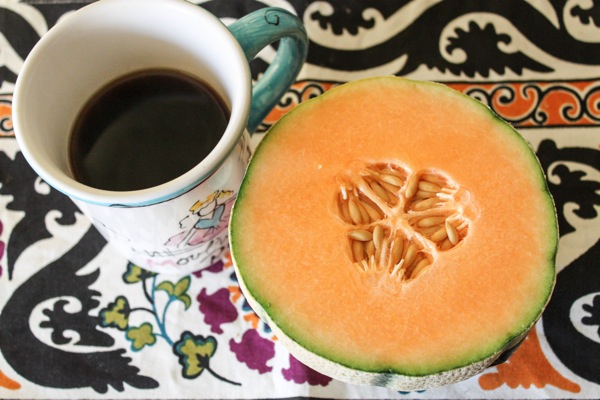 Coffee with 1/2 a cantaloupe (shared with Liv)
and an egg scramble with chicken breast, 1 egg, veggies and my new spicy obsession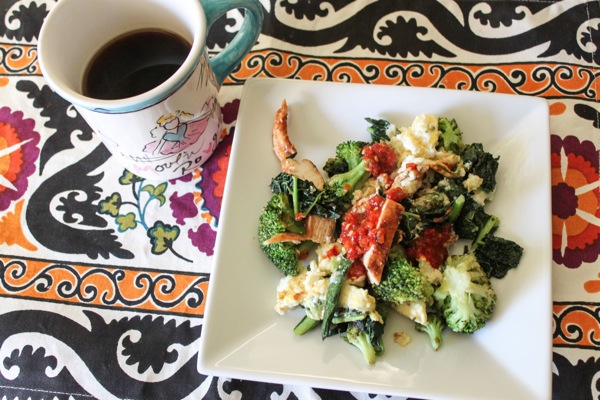 Mid-morning snack: Breakfast cookie with defrosted berries on top (ate at work about an hour before Zumba)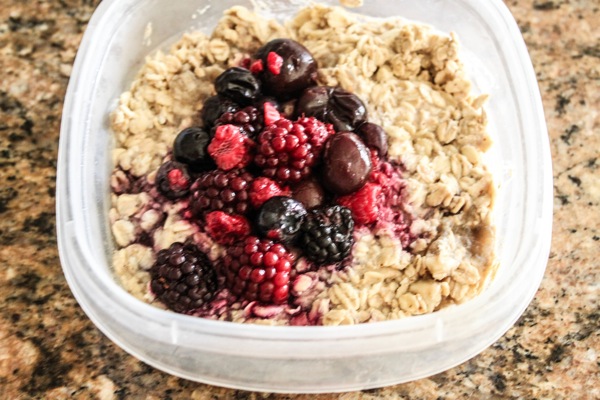 More work snacks/lunch: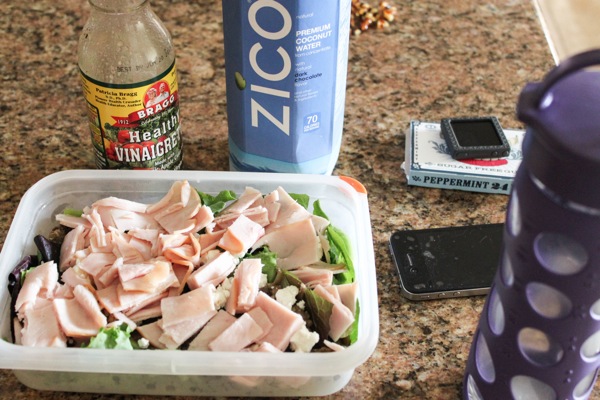 Salad beast with greens, goat cheese, lentils, turkey, Bragg's dressing, chocolate coconut water, my favorite gum (minty fresh for when I've eaten said salad and have to assist classes), music, favorite water bottle
Afternoon: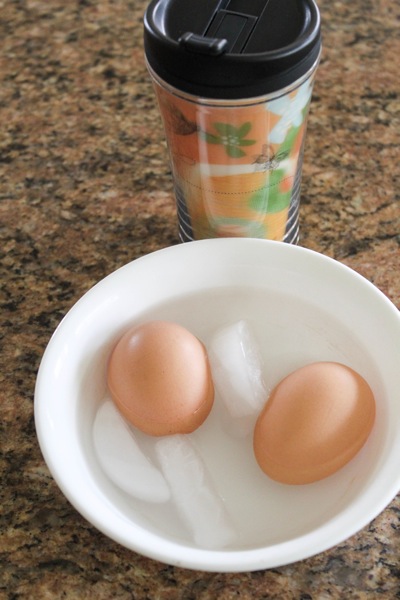 Two steamed eggs (they were cooling off in their icy bath when I took the pic) -saved one yolk for Oliv since she loves the yolk- and half-caf coffee.
Two of the chocolate chip cookies that magically appeared at work: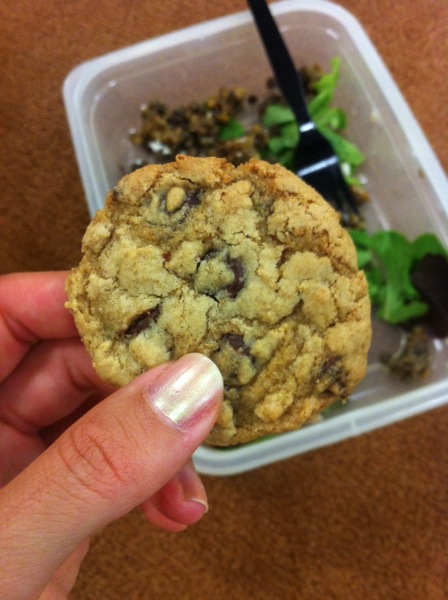 (I'm looking at you, Lees!)
My favorite post-work snack while making dinner: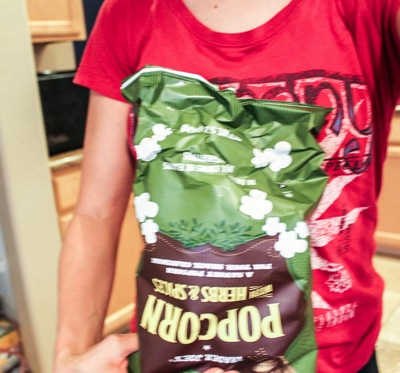 dinnertime mix of chicken sausage (3), wilted kale, zucchini and a can of organic garbanzo beans, seasoned with olive oil, salt, pepper, garlic, balsamic, oregano, Dijon and cayenne.
1/2 for dinner tonight, 1/2 for lunch tomorrow: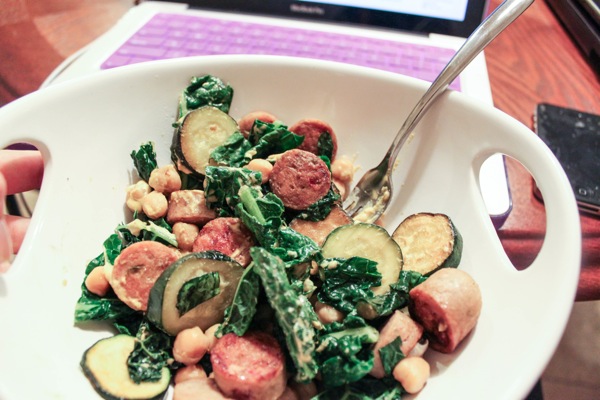 So there ya go! A day of eats. The only thing that's kind of unusual is that today was very animal protein-heavy. Usually I have maybe 1 chicken or turkey serving each day, but today was lots of eggs and poultry. Guess I was still craving protein after last night's rainy day workout?
But chocolate and coffee? Standard tools for a little pep in my step.
See ya in the morning <3
xoxo
Gina
Something to talk about: What YOU Ate Wednesday! Tell me your day of eats- I love getting new ideas 🙂