-Wedding weekend!
Our anniversary is tomorrow- I can't believe so much has happened in the past 5 years. 3 military moves, 3 deployments, a house, a baby, traveling, adventures with the pups, hard times, amazing times, shenanigans.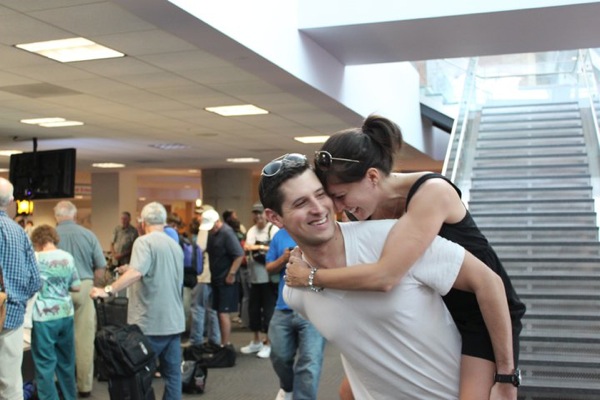 It feels like yesterday I was checking him out in between glances at my accounting book in Starbucks and now, I get to see him hold our baby girl every day.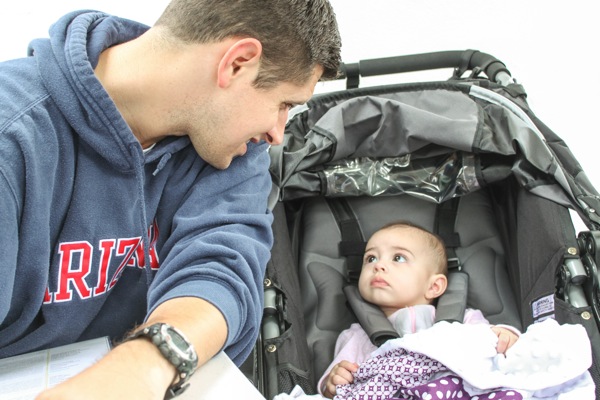 One of my favorite things about our wedding celebration: the cakes!! Of course.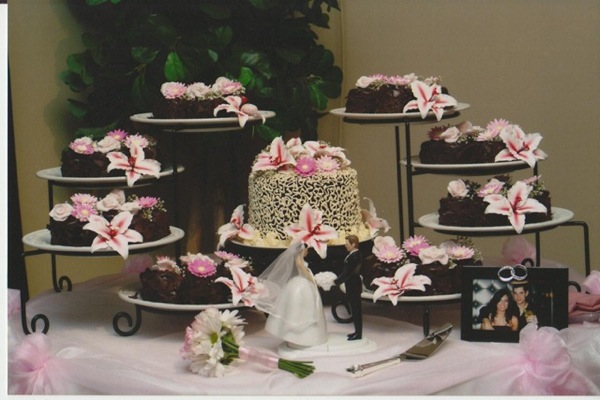 We had multiple tables like the one above with mini cakes for each guest, covered in chocolate ganache and a frosting flower. There were different flavor combos, and they were DELICIOUS. I didn't eat any of the dinner that night since I was walking around with the Pilot talking to everyone, but I did have 2 mini cakes and some champagne. 
The only whomp whomp of the wedding: the photographer. Note to any brides-to-be: seek out an amazing photographer. I was really disappointed with ours- all of my favorite photos are the ones my nana took… including this one: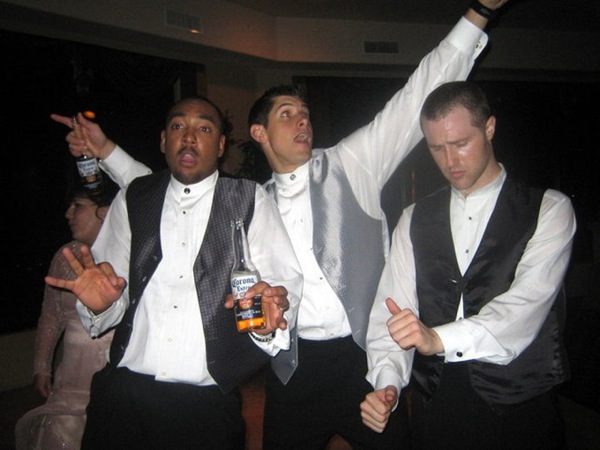 That photo makes me laugh every time I see it. Art.
When I get off work tomorrow, we're having a little date night celebration. Not sure what we're doing yet, but I'm excited to hang out with my favorite guy. You can expect the standard mushy post in the morning, but in the meantime here are our past anniversary posts. 
_______________________________________________________________________________________
More faves: your awesome pics. Thank you so much for the wonderful feedback on the Rainy Day Workout! (And holy pinners! Thank you for spreading the word!) I intended it to be called the Rainy Day Workout because you could do it indoors with a set of dumbbells, but apparently it makes you rain sweat, too. I did the workout Tuesday night and it KILLED ME in the best way possible.
Some awesome sweaty pics: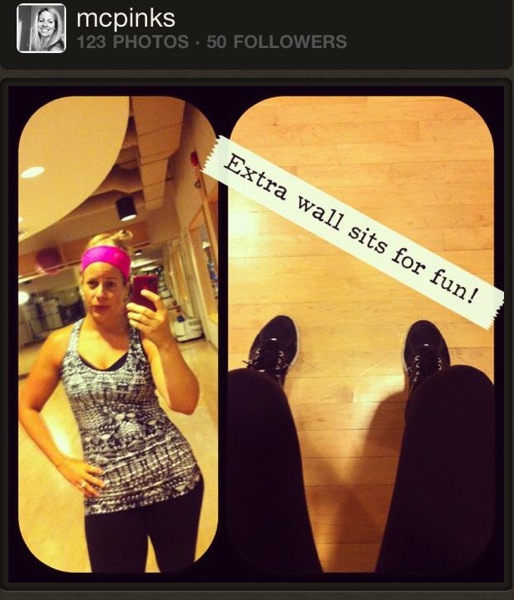 @kelseyfryan: Sweaty beast after @fitnessista's #tabatathursday workout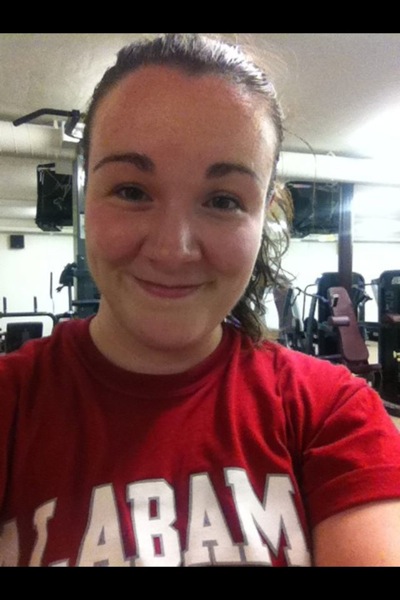 (ROLL TIDE!!!!)
@2dimps: @fitnessista tabata training is no funny business!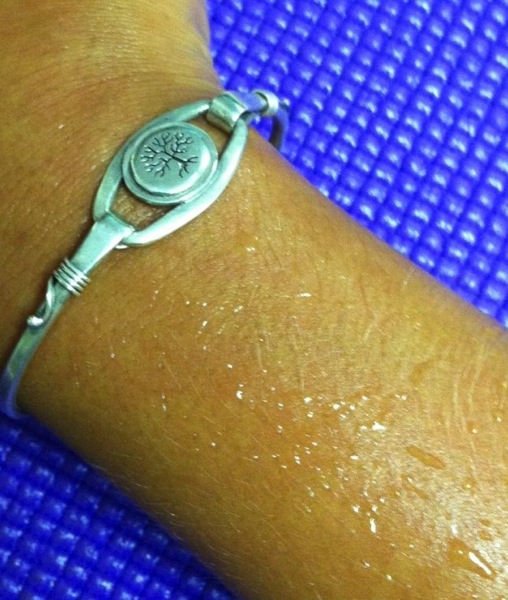 Forearm sweat and shin sweat = legit
and Meg!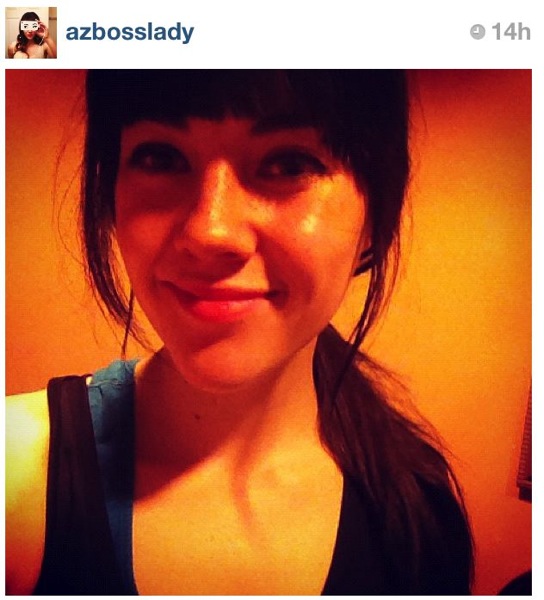 This morning we're off to base to get a new ID -mine expired- and for a fini flight.
Hope you have a happy Friday!
New post from Meg on the Fashion page this afternoon <3
xoxo
Gina