I was like Christmas today.
First, I got to sleep in. The Pilot has been flying and working nights all week, so I haven't seen him very much. He got home past midnight last night and we were all in bed, I gave him a groggy smooch and passed back out, and this morning, I woke up feeling so refreshed and looked at my cell phone: 7:30! Liv slept in!! WAHOO! I looked at the baby monitor, nothing, in bed next to me, no people, only a sleepy Bella and realized the Pilot heard her before I did and took her downstairs. She was playing and had already had breakfast when I came down. Amazing.
When I got to work, there was a Zumba surprise in my schedule- I love when that happens. Meggie also took my class! It made me so happy to look back and see her beautiful face. There was no saving the gym hair today… I was drenched in sweat, so I took a quick shower, and then did a braid to last the rest of the day: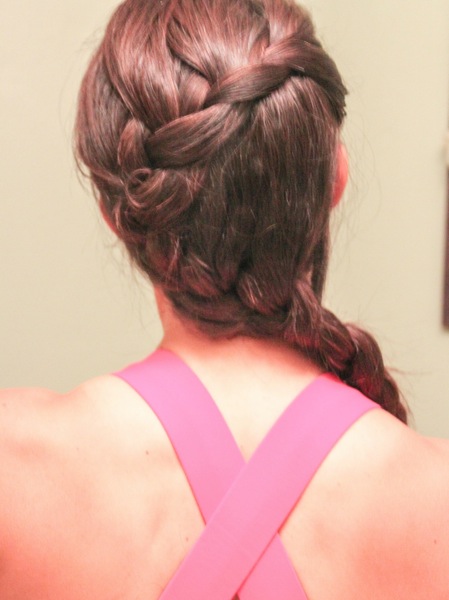 (note: taking a picture of the back of your head involves some Cirque du Soleil arm twists)
My memory card pretty much never went into the camera, because all of my eats were basically the same as yesterday. Move leftovers from dinner to lunch, Pop Chips while cooking dinner, and replace the cookies with s'mores. I brought the ingredients to work so the girls and I could have a s'more party in between practicing our dances for dance week.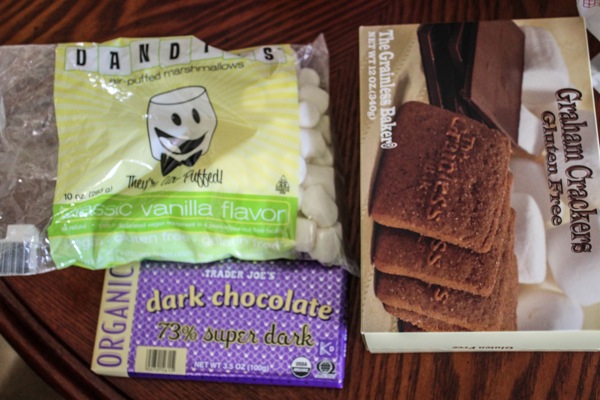 Tonight's dinner was created using this pack of chopped veggies from Trader Joe's. I originally planned to add them to some shrimp curry, but decided on quinoa curry since shrimp leftovers are kind of gross to me. (I live for leftovers, but seafood ones can be a little stinky.)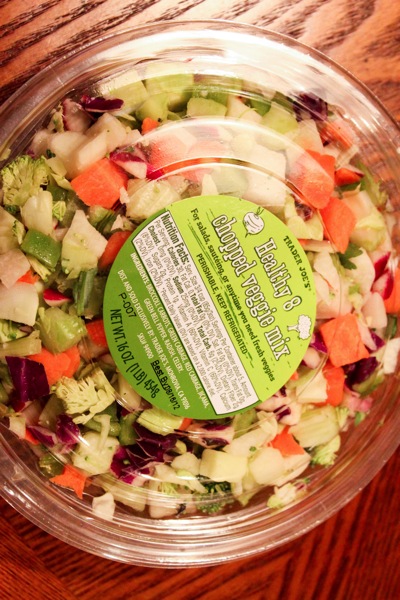 Sautéed in olive oil,
added quinoa, chicken broth, garlic, sea salt and cayenne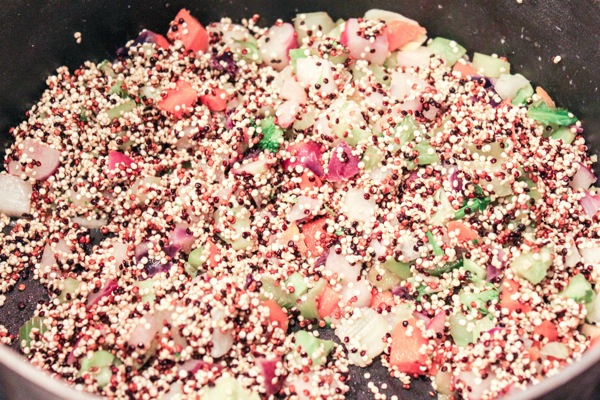 then after the quinoa was done cooking, stirred in coconut milk and curry paste.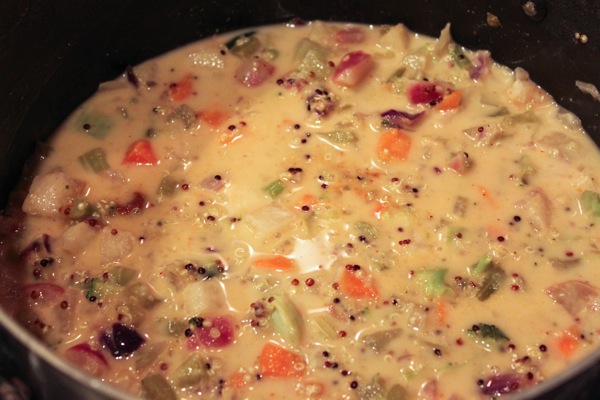 It was impromptu meal that came out really well- love the creaminess and rich flavor of coconut milk. Must remember in the future: color of the sauce does not indicate spiciness levels. I kept adding more and more blobs of curry paste, and now estoy en fuego. 
Going to enjoy my dinner with a little Project Runway, and open some vino since the Pilot is on the way home. See ya in the morning with some Friday Faves! Keep sending me your awesome pics! @fitnessista
Have a great night <3
xoxo
Gina
Something to do: It's not too late to get in a little Tabata Thursday action! Pick your 4 minutes of cardio glory here! Let me know how it goes <3