9/12: What I Ate Wednesday
Last time I posted an entire day of eats, I got a few requests to make it a regular thing. While it was fun, taking care of Liv and photographing my many snack/meals is a bit of a tricky combo. Plus… well, you'll see. Some of the things I eat are not very pretty to look at 😉 Since today was a pretty "normal" day -I only taught one class and was at work- I thought it would be fun to do another round.
So here ya go- an entire day of eats!
Breakfast:
2 eggs with lots of salsa, a brown rice tortilla, Donut Shop coffee with coconut milk creamer and Stevia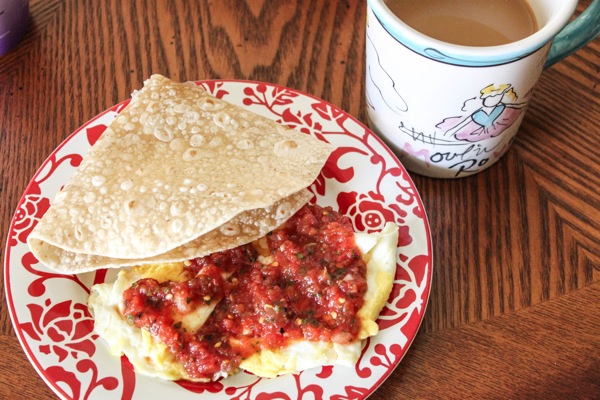 Morning work snacks:
Oats in the waning almond butter jar (there was about 2 T left and about 1/2 C of oats), almond milk, a big thing of chocolate Zico -my fave!- and some grapes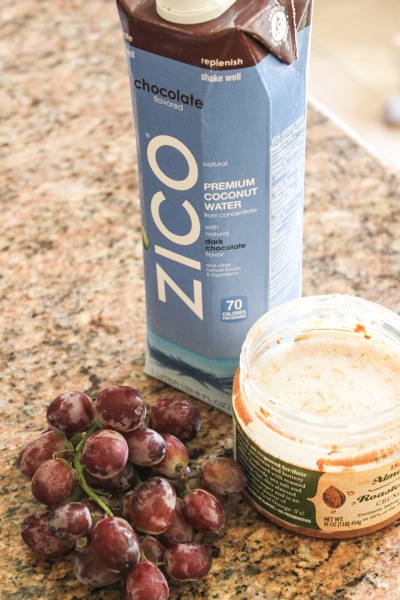 Drank 1/2 the coconut water driving home for lunch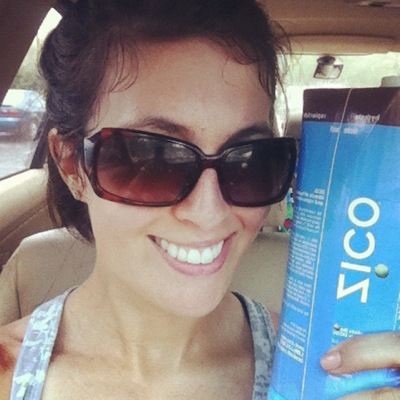 Lunch:
This is why I don't photograph all my meals, but for the record, it was DELICIOUS. Green beans with pulled chicken on top (leftover from the other night)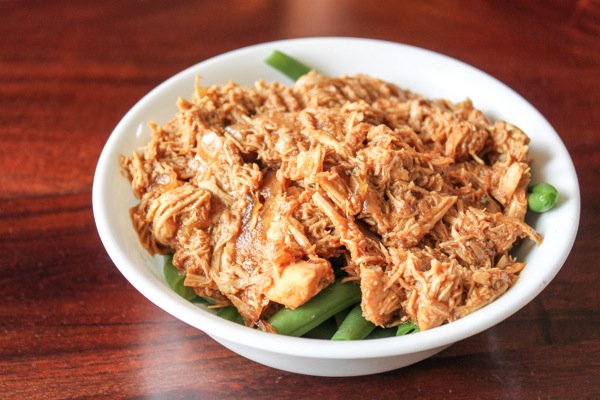 Afternoon pick-me-up:
Almost every day, I like to have a little something sweet, chocolate or caffeine to power me through the afternoon. Today, it was some chocolate, which melted in my hand by the time I remembered to grab my camera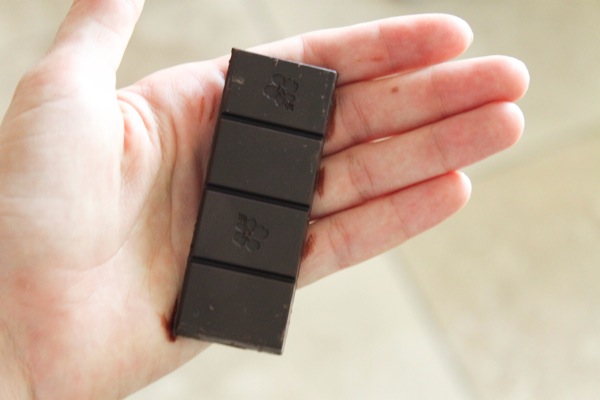 a roon (quality control, baha) and half-caf with coconut creamer and Stevia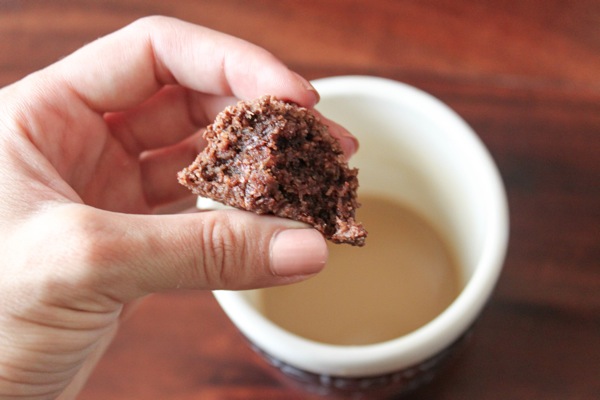 Afternoon snacks:
Packed up more pulled chicken and green beans to-go, plus a nectarine (didn't end up eating the fruit)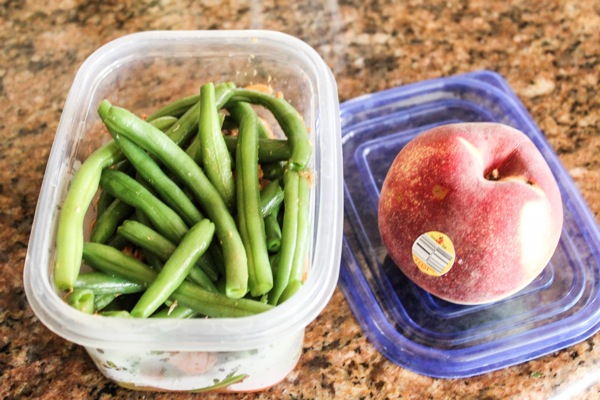 Dinner:
 At Eclectic Cafe with the Pilot and Oliv. I enjoyed a cup of tortilla soup with no cheese and a lunch portion of my favorite salad with no cheese (greens, strawberries, blueberries, walnuts, poppyseed dressing).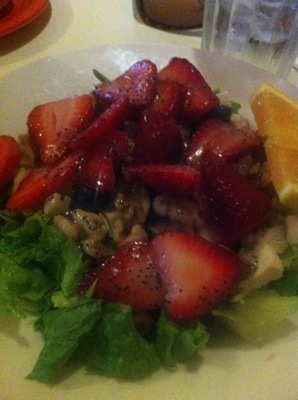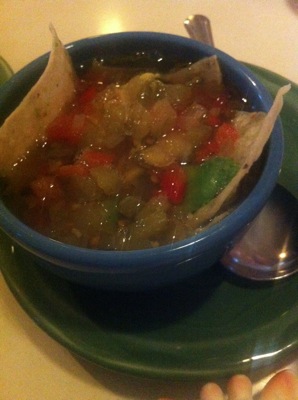 I also enjoyed the guacamole we ordered for Liv, since it was way too salty for her. I ended up scooping chunks of avocado out of my soup for her, which she loved, along with puffs and some greens puree I brought with us.
Vino: generous glasses for each of us. The Pilot is reading next to me while I blog and catch up on the world. I'll probably just drink half because I got a little overzealous pouring and am already singing that Michael Buble song about feelin' good.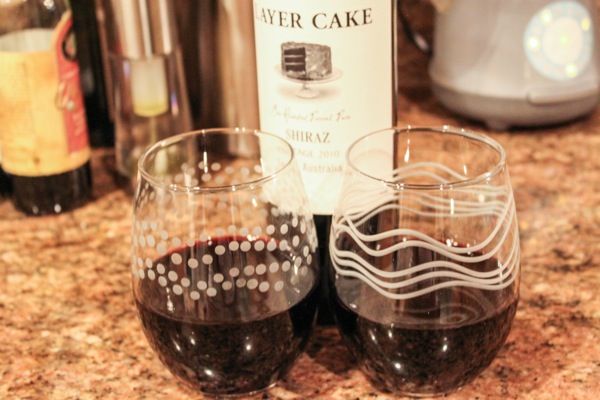 Fitness:
45 minutes of teaching Zumba. I did a couple of new dances today -one of them was "Come On, Eileen" which is one of my all-time favorite songs (and I LOVE the Save Ferris version… aaaaand I'm totally dating myself here).
Some things that happened today:
-I didn't drop the towel basket in the spa and disrupt the zen. I held onto it for dear life, and somehow managed to keep it upright. I did, however, leave lipstick in the car that felt out of my gym bag. It melted.
-Driving home, I saw a rustle in the bushes next to the road. I quickly hit the brakes and a DEER crossed in front of me. It was a close one, for sure. I don't even know how I stopped on time, because it was split seconds.
-It hurt to shampoo my hair today. My arms are wicked sore from CrossFit. I loved reading your comments on the post, too!
What did you eat today? Any fun new recipes? Anyone else surrounded by sugary temptation each time you go to work?
Hope you have a great night <3
xoxo
Gina