12/8: Meals and fitness for the week
This post is on auto-publish, since Livi and I are bundled up, drinking warm apple cider and cheering for the Pilot in his marathon. I'm so proud of him with all of the training he's done.. and I have to admit that I wish I was running the half marathon that's also occurring this morning. He'll have the race glory for both of us, and I helped him carb load this week, so that counts for something, right? Moral support. I do what I can.
A dark picture of the cioppino mountain that I conquered: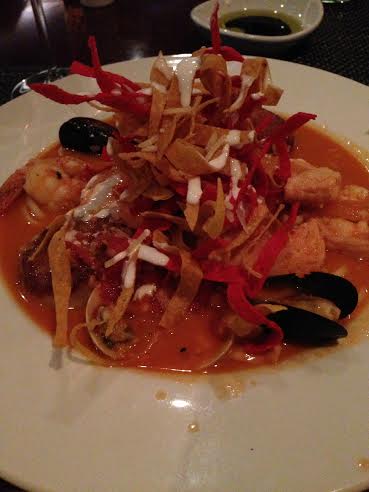 This week feels like a "normal" week, since it's right before the holiday hustle and bustle is in FULL swing. I type that, but then I look at our calendar to see everything going on. I have a doc appointment, teaching audition, wive's coffee and it's the squadron Christmas party. There are also some fun projects I've been working on, and it's time to start studying for my Weight Loss Specialist certification. I took a little hiatus after my last PT test, but it's time to get back into it. This is also week 2 of the 10 Days of Giveaways! Tomorrow's prize is worth net $1,000. Buckle up, buttercups <3

Speaking of 10 Days of Giveaways, here are all of the winners from week 1! All of the winners should have received an email from me this morning. Check your email 🙂
Favorite things:
1) Traci
2) Meredith
3) Kristin
White Plum:
1) Heather G.
2) Michelle
3) Gina M.
4) Holly L.
5) Kelly V.
6) Allison G.
7) Kristin L.
8) Corie
9) Ruchel
10) Tori L.
Somethin' Special:
1) Padma
2) Dyanna
3) Carla B.
4) Tamara
5) Michelle H.
Minted:
1) Ashley
2) Alexandra
Gymboss:
1) Haley R.
2) Laura G.
3) Sarah F.
4) Laura C.
5) Jessica J.
Congratulations to all the winners! 5 more on the way starting tomorrow 🙂
Here's what my tentative fitness schedule is looking like for this week:
(if you're subscribed to my newsletter, you'll get a week of workouts in tomorrow's newsletter! Hope you enjoy)
Sunday: OFF
Monday: HIIT (will probably do Frost HIIT again) and strength circuit
Tuesday: Zumba
Wednesday: Legs and Yoga
Thursday: Spin (steady and HIIT)
Friday: Zumba audition
Saturday: Yoga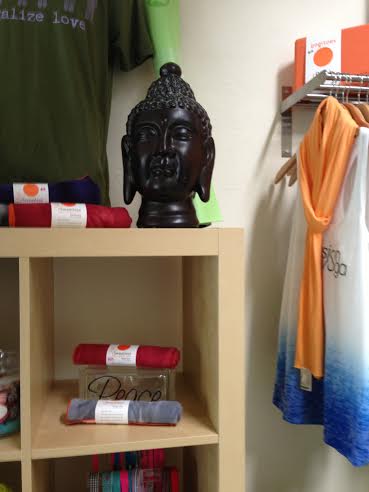 It feels SO glorious to be in a regular yoga practice right now. I've been learning some new arm balances and tricks, but mostly enjoying the sense of "zen" during a busy time. During yesterday's class, we didn't really do anything *new* but it was still extremely challenging. It's funny how the practice can vary from day to day, and some of my usual easy poses were a lot more difficult. I've found that I can finally trust myself in tripod headstand… I'd always been worried of being the yoga domino rolling into the poor person behind me.
The tentative dinner and prep plan for the week:
-Grilled rockfish with lemon and capers, maple roasted carrots, asparagus
-Bean-free chili and cornbread with honey butter (a certain someone always licks the butter off and says "I want more butter!" Livi likes it, too)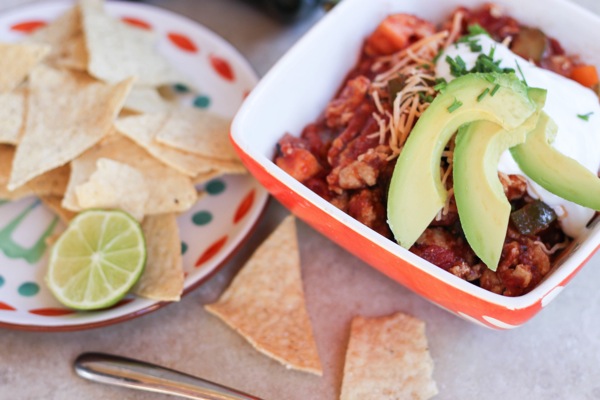 -Chicken and fettucine alfredo (dairy-free sauce) roasted veggies
Prep:
-Chop and wash fruit and salad veggies
So, tell me friends: what's on the menu this week? Are you trying any new recipes or fitness classes?
Have a happy Sunday and I'll see ya later with some weekend pics.
xoxo
Gina