One year old was a major turning point for me. The first year was a tough one, but it really does get easier every day. Within that span, I went from thinking "Ok, I think I'm good with one" to wanting 100. At the same time, I feel like I don't need another kid because everything is so amazing with Liv. I look at her and think, "I've got everything I've ever wanted." This is the good stuff.
Of course, the newborn smushy, cuddly phase is beautiful in its own way, but as Livi continues to grow and become more interactive, her little personality shining through, things have continued to get getting better and better.
Little miss has always been a chatterbox and we're to the point where we have full conversations, all day long. We play, dance, sing songs together, read piles of books, and she's already saying some pretty hilarious things.
I thought I'd start posting some of the zingers over here on the family page….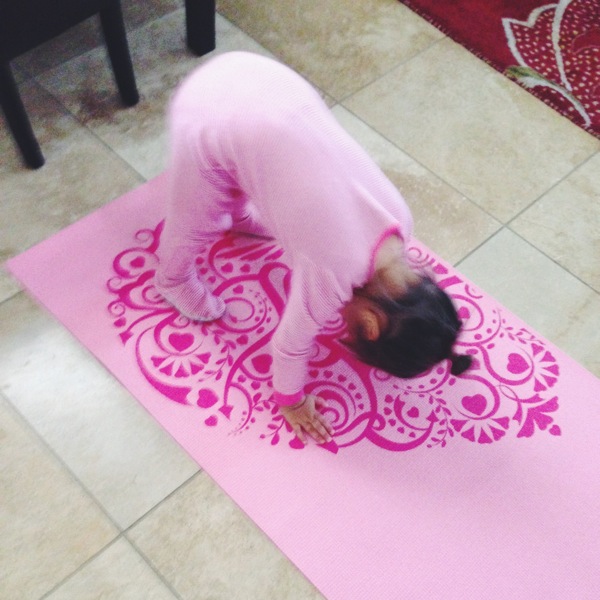 Livi: Mama. Please have more bunnies.
Me (looking in the pantry): Looks like we're out of bunnies! Do you want a bar instead?
Livi: We need to go to Whole Foods.
Each night, before bed, we talk about all of the things we're thankful for. We list the family, certain things we love, and talk about how we're blessed to have warm clothes, a safe place to live and food in our bellies.
Me: Livi, what are you thankful for tonight?
Livi: PEANUT BUTTER. Thankful for peanut butter!
Me (holding a snow globe in Home Goods): Look, Livi! It's snow!!
Livi: (pause) What… is… that?
Livi (chasing Bella with a fairy wand): Bell bell! Come here! I give you a wish!"
Livi: I want to watch new Wiggles please!
Me: We don't have any new Wiggles. 
(We DVR Wiggles but there is only one new one each day)
Livi: Ok, old Wiggles.
Livi: Mama, please sing 'Twinkle twinkle'
Me (singing): Twinkle, twinkle little…
Livi: NO! 'Baa baa black sheep'
Me (singing): Baa baa black sheep…
Livi: NO! 'Where is Thumbkin?'
Me (singing): Where is, Thumbkin? Where is Thumbkin?
Livi: NO! 'Old MacDonald'
and it goes on and on. I'm a human jukebox 😉
Any zingers from your kids lately, or kids you know??