Hey everyone! Happy Sunday! Hope you're relaxing it up on this lovely day 🙂
I'm still kind of full from last night's ridiculous feast.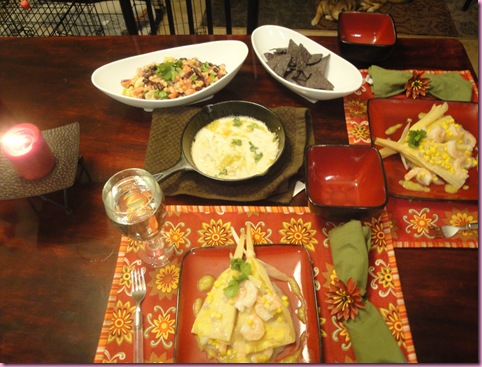 As ya'll know, there are two guys that I would really *LOVE* to cook for me.
1) The Pilot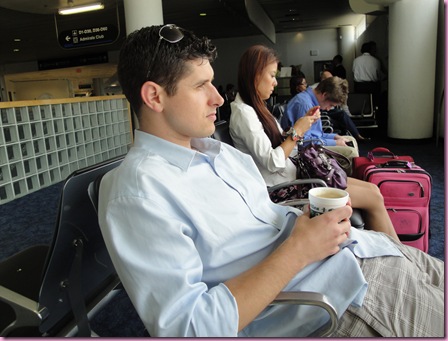 (hubba, hubba)
As perfect-for-me and crazy in love with him as I am, I will say that he's not a big time cook. He makes awesome eggs, but other than that, I wear the cooking pants in the familia. He gets bonus points for always washing the dishes, though 🙂
2) Bobby Flay (aka B-Flizzle)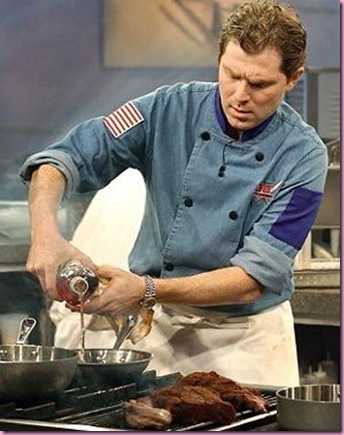 I've eaten at his amazing restaurant, but since he won't even answer my tweets (haha) I'm a little doubtful that he would ever personally cook for me 😉
The next best thing?
A homemade Mesa Grill meal for the pilot and I to enjoy 😀
Note: All recipes are from the Mesa Grill Cookbook and many can be found online with mad Google skillz
I've gotta say, it felt pretty weird to make tamales by myself– usually it's a huge tamale party with my familia 😉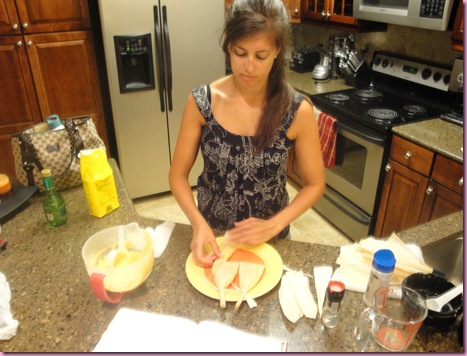 I soaked the hojas (pronounced: o-hahz) for a couple of hours: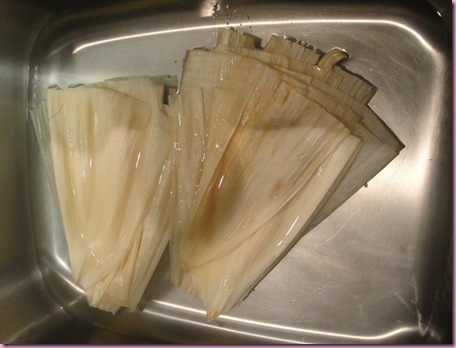 Wrapped 'em up: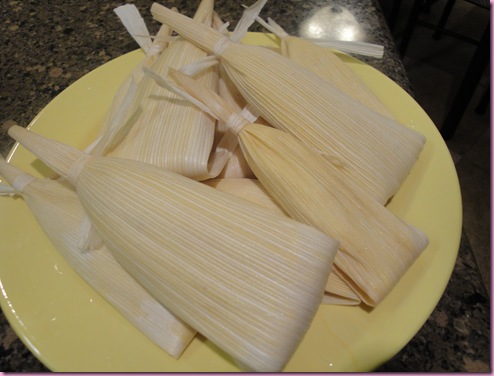 And steamed them in our new food steamer: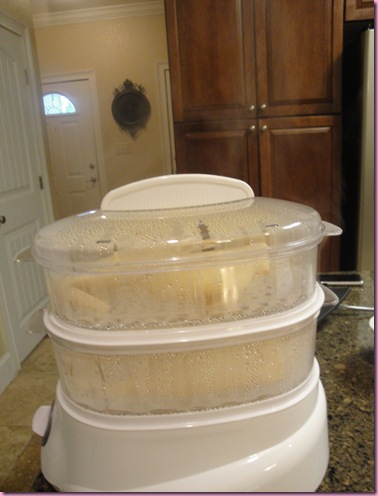 For an appetizer, we had goat cheese queso fundido with roasted poblano vinaigrette (1/2 the recipe, almond milk instead of cow's, goat gouda for all the cheese, Bucheron goat cheese for the topping)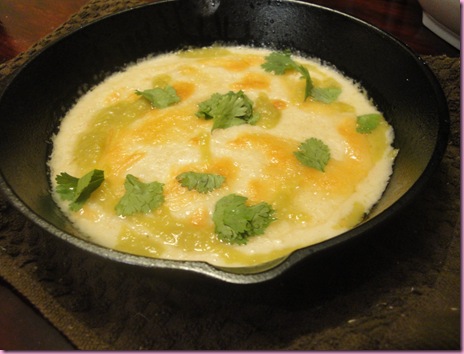 With organic blue corn chips for dipping: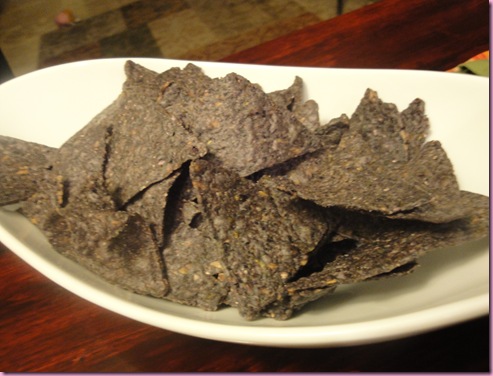 We also enjoyed some Sophie's Chopped Salad (named for B-flizzle's daughter, recipe can be found here – I skipped out on the cheese since we were already bathing in it from the chip's and queso)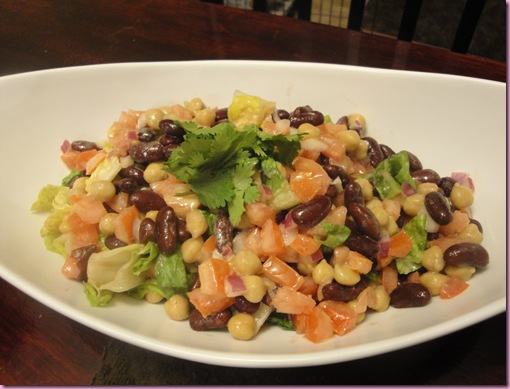 And the star of the show, Shrimp Tamales: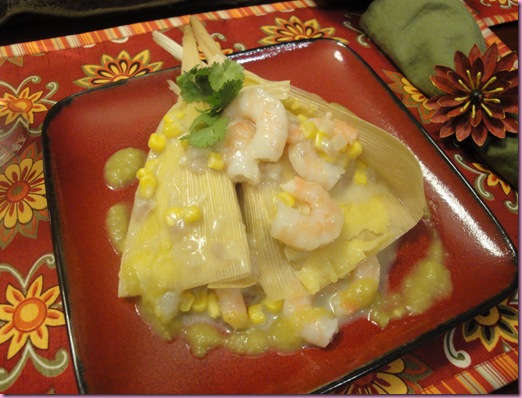 I like to think that the Flay would be proud of me 🙂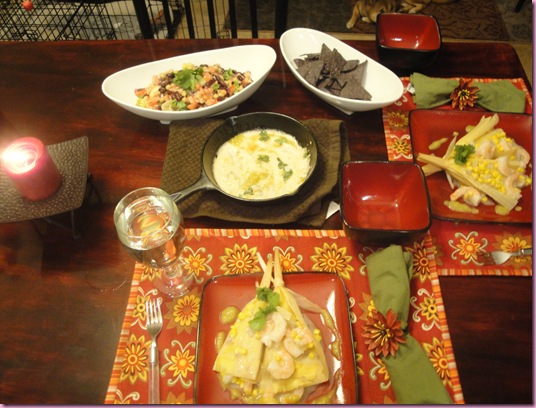 After our feast, we took the puppers to the dog park to run around and play: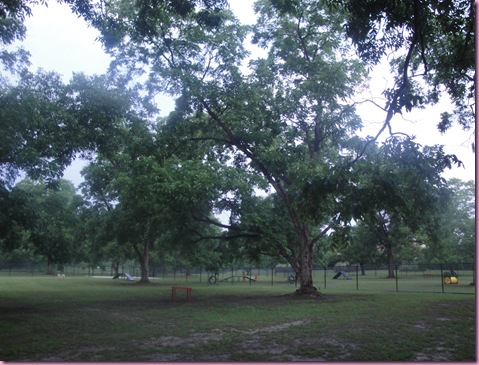 A lovely night <3
I'm off to do some yoga and run errands.
See ya later this afternoon!
xoxo,
Gina