Hey guys! Happy Saturday! Hope your day has been lovely so far 🙂 I'm so excited that I'll be meeting so many of you in Chicago during the Healthy Living Summit weekend. It will be a blasty, fo sho 😉
Last night, we were hankering for sushi, so we picked some up at Publizzle.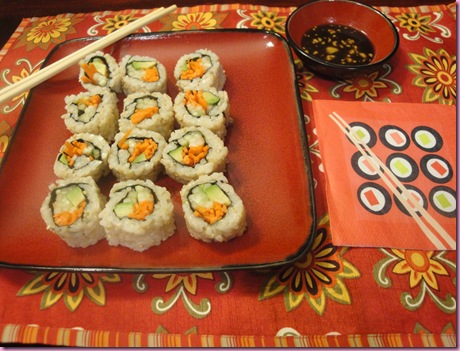 I rolled with the brown rice vegetable roll, with Nama Shoyu and wasabi on the side for dipping purposes.
So. stinkin. good.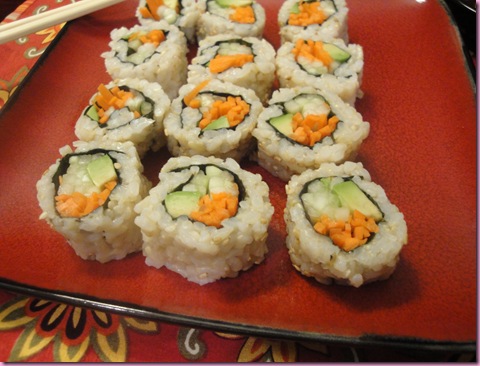 I also received some *special mail* from my Nana! She always hooks me up with cute festive blog plates.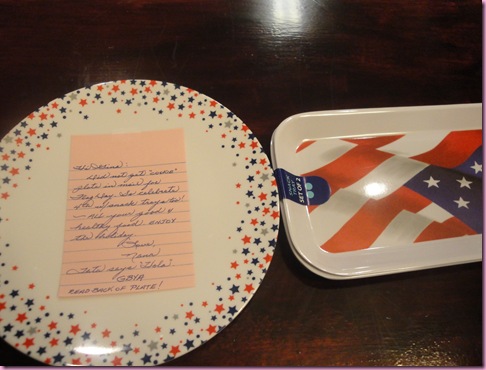 Thank you, friend <3
This morning, we had to take Bella-boo to the vet for her bordatella shot, I stopped to look at a friend's wedding dress and then came home for Cullen juice.
-1 organic apple
-1/2 organic beet
-3 honker carrots
-a nub of ginger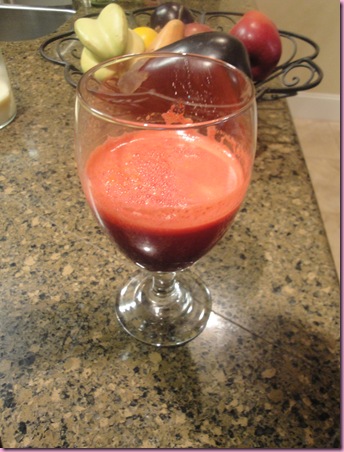 The pilot walked by while I was sipping it and asked how it was. So I gave him a taste 😉
Pilot: Mmmm. That's pretty good. [Pause] WHOA!!! That's a spicy meatball! You actually enjoy that?
Bahahah. I'm a little generous with my ginger usage 😉
+ Millet and mustard and a 2 egg white puff topped with nutritional yeast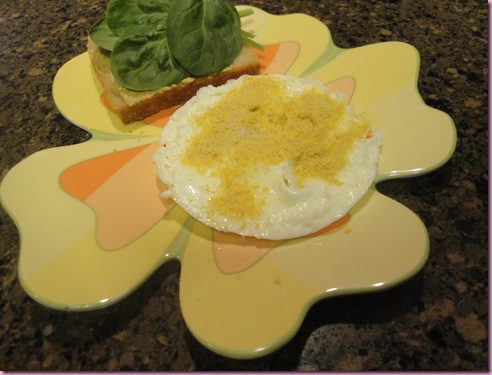 Today, I'm actually making a REAL DINNER!
I've been a bit of a slacker lately and have been going out to eat with friends quite often, so tonight we're enjoying a lovely meal at home.
I get to use this thing: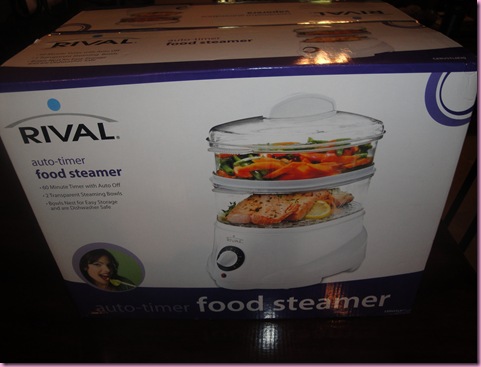 A food steamer!
I needed something to steam the tamales with, and a stock pot with a steamer was $40, and this electronic food steamer was $19… so I got the electronic one. I think it will be fun to use later for veggies and fish, too 😀
The menu for tonight: (all Mesa Grill recipes from Bobby Flay)
Goat Cheese Queso Fundido with Blue Corn chips
Sophie's Chopped Salad
Shrimp Tamales
Foodgasms for all 😉
Have a wonderful day <3
xoxo,
Gina
Something to talk about: If you could re-create a meal from your favorite restaurant, which would you choose? Also, what are your Saturday workout plans? I've got a hot date with my yoga mat 😉
Today's workout jam: "My First Kiss" by 3OH!3 (peppy and fun- great for running or ellipticizing)