A couple Livi-isms, a short vid, and fave bilingual children's books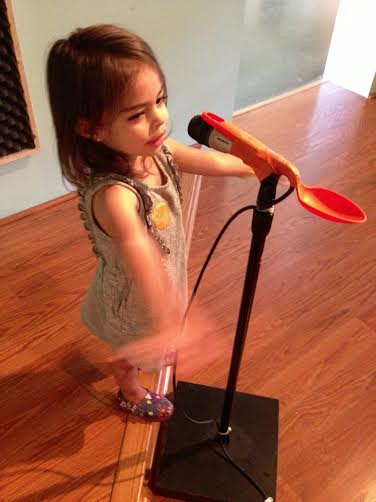 "Mama, may I have this dance?"
"I don't like Ursula. She's not my favorite." (At random, multiple times throughout the day)
"Can I have coffee? I'm two." (I told her she couldn't have coffee until she's 21)
A short video of her singing:
"I want to read Margarita."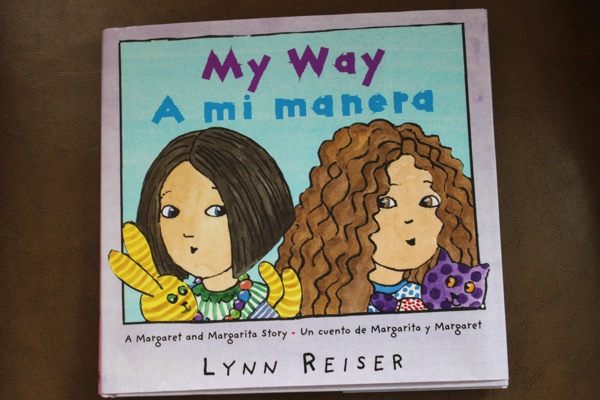 Livi is used to hearing Spanish with my family, and since we're no longer geographically close to my nana who was teaching her everyday phrases, numbers and words en español, I've been trying to fill the gap by speaking it more often at home. We'll count and say the Spanish words for basic things, and I've been reading some bilingual books to her. She's fallen in love with reading, and some of my favorite parts of the day are when we're snuggled up in her beanbag chair reading book after book after book. 
Some of Livi's favorite Spanish/English books:
My Way/Mi Manera: A cute story about two different girls who are best friends. Nana ordered this one for her, and it's her favorite by a landslide.
The Little Mouse, the Red Ripe Strawberry, and the Big Hungry Bear. 
Something about hearing a combination of the two languages is fun for her, because she'll request them over and over again. I love hearing Tom read these books to her, too, because he minored in Italian and has an awesome Italian accent while he reads Spanish (just like how I sounded extremely Mexican while trying to use Italian phrases on our trip to Italy). 
I'm excited to expand our bilingual book collection, but the above three are our current favorites.
Any great Spanish/English books you can recommend?
Some more of her favorite books:
Press Here. This book is interactive, and the pages reflect what you do to the dots on the page (by tapping them, clapping, shaking the book, tilting it). 
Olivia. She always says, "That's me, Olivia!" and loves her Olivia books. I like reading them to her, too, because I like Olivia: she's smart, spunky, and kind-hearted. 
The Very Busy Spider (or anything Eric Carle). 
Romeo and Juliet. This book is all about counting, but she loves the illustrations of the different characters.
Something to read: this amazing post. We're all doing it right by doing it wrong <3
*Some affiliate links are included, which don't affect purchase price, but I get a small commission for clicks. Thank you sincerely for supporting this little blog. <3