Look who's here 🙂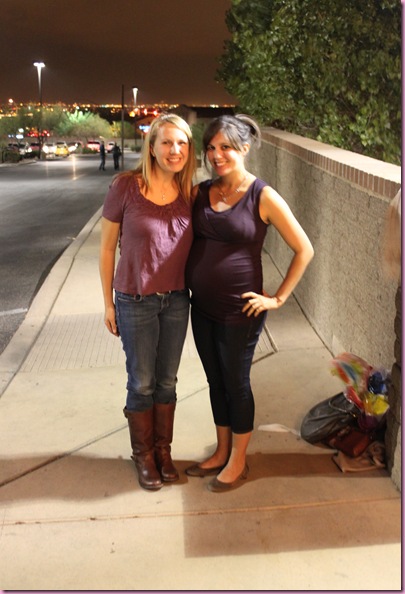 My good friend Hayley from Hotlanta, in town for baby shower weekend!
I was so excited that she said she'd be able to make it and spend the weekend with us. In Valdosta, she and her husband were our neighbors, and Hayley and I spent many days out by the pool, reading trashy gossip magazines, chatting, and vino nights.
Before I went to pick her up from the airport, I took an AMAZING LaBlast class from Louis Van Amstel, since he was teaching at the resort where I work. It was just as incredible as ever- he has incredible energy, and I love the fact that he says things that we would never be able to say (shake your a$$!!!!!). It was a LaBlast, for sure.
On the way to the airport, I stopped to say hi to the madre, and she had baked some gluten-free carrot cake cupcakes.
I was happy to be a taste-tester: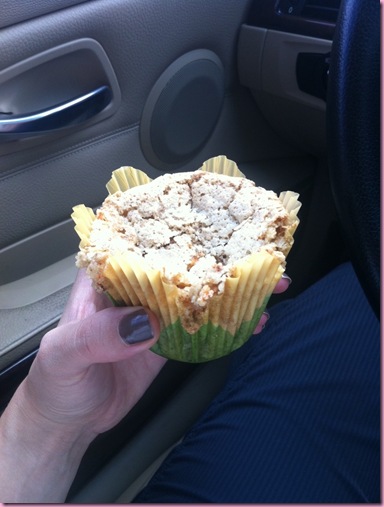 Good stuff.
Bella and I picked Hayley up, and then we caught up over lunch at Renee's Organic Oven, while Bella chilled at our feet on the patio.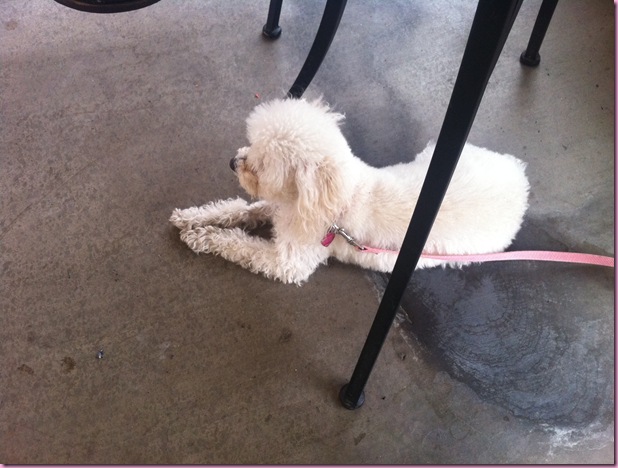 Came back to the casa, chilled and watched some TV, then went to La Encantada to walk around and shop.
Happy hour at Armitage: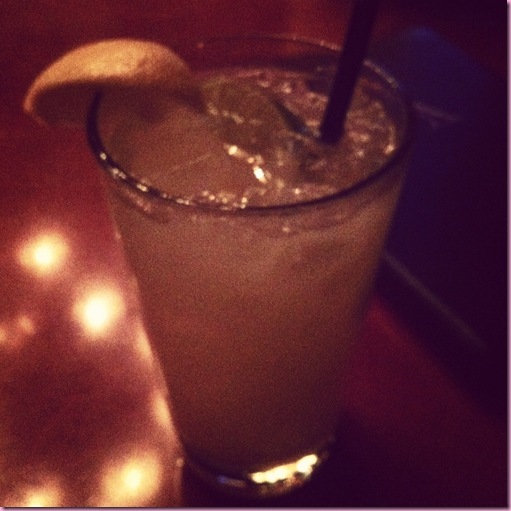 [Nothing like a stiff mocktail]
and then the Pilot met us for dinner at Blanco.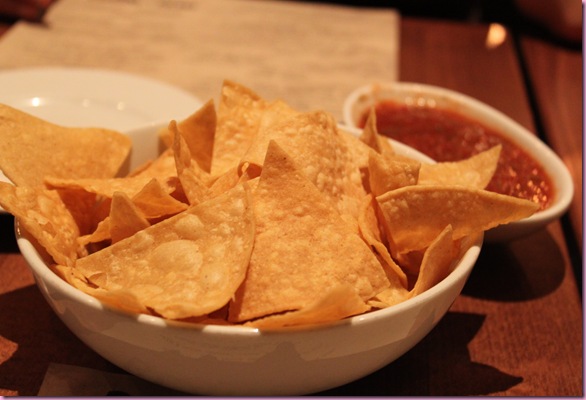 We shared multiple bowls for chips and salsa,
and for my entree, I rolled with the fish tacos, veggies instead of rice.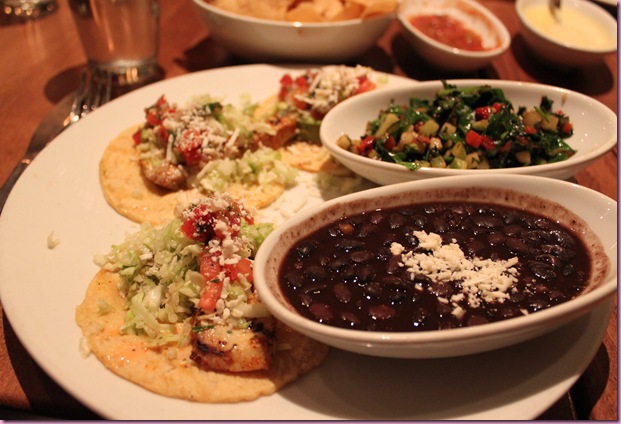 A fabulous night with fabulous company <3
We're going to watch a movie and then crash- enjoy your evening!
xoxo
Gina