Tights and I have a weird relationship. Whenever I wear them, I have flashbacks to middle school dances where my mom would say "make sure you wear hosiery with that dress!" I hated nylons. So I would listen to her, take them off when I got to the dance, and put them back on before coming home. Tricky girl.
I was happy to see tights and hosiery die a slow death until they were virtually nonexistent for a while… and then they came back.
When opaque tights started to come back into style a handful of years ago, I fought it. I really, really didn't want to wear them. They looked so 80s to me… and itchy.
And then, somehow, the tights won. They've since then become a fall and winter staple over here.
So what to wear them with?
My favorite way to wear tights is either with a dress and heels (or booties)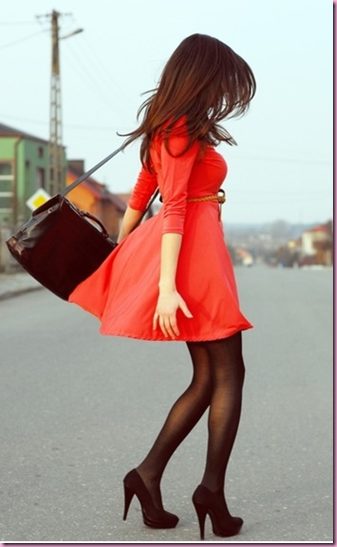 Source
or leggings with a chunky sweater or sweater dress and boots.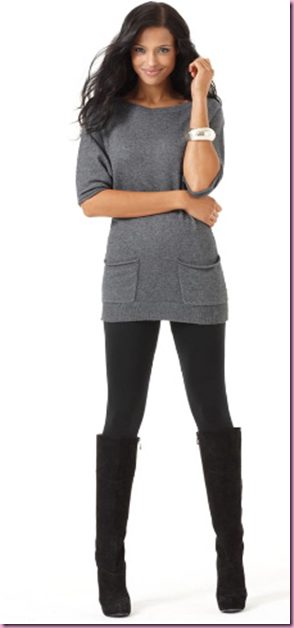 Source
I don't tend to be very creative with them, but apparently you can wear them with flats (which I probably wouldn't do since I'm not blessed in the height department)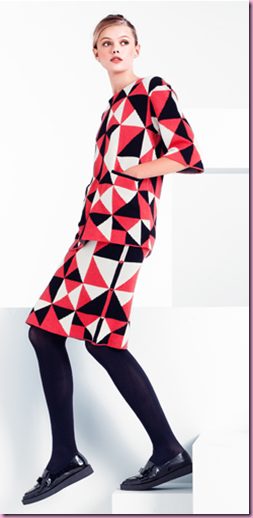 HM
and I love the way they look with dressy shorts and a long-sleeved shirt or blazer: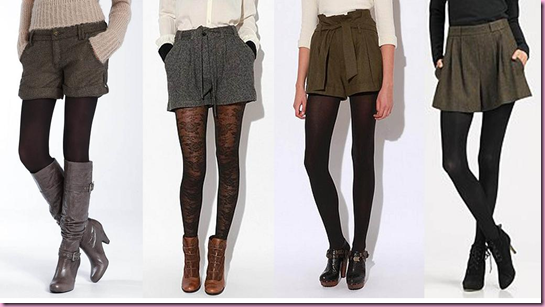 Source
You can have even more fun by experimenting with different styles, colors and textures,
like these festive sparkles: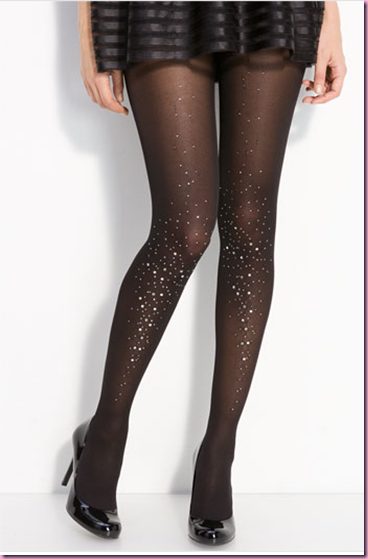 Nordstrom
or textured beauties.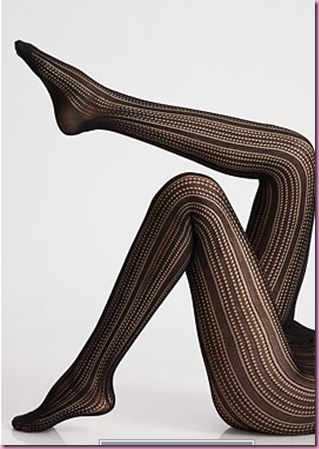 Saks
If I were to rock the textured tights, I'd keep the rest of the outfit fairly simply to prevent styling overload.
So do you rock tights in the fall/winter or notsomuch?
What do you think about nude tights a la Kate Middleton?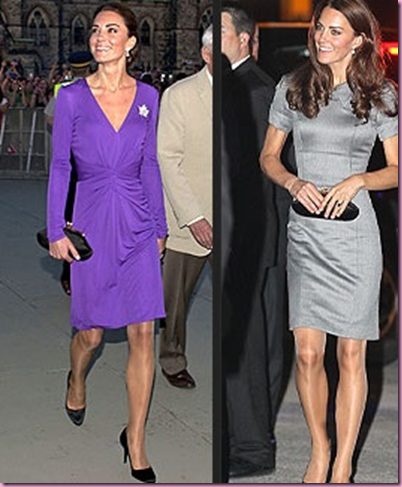 Source
As much as I love her, I don't see it happening over here anytime soon.