I would like to dedicate this post to everyone who told me that my favorite Italian olives (Castelvetrano) are at World Market. Not only did they have the olives, some beautiful anchovies and my favorite Duplo bar (uhhh and about a thousand decor items I'd like to purchase), they also had beautiful pasta, olive oils and espresso. Be still my heart!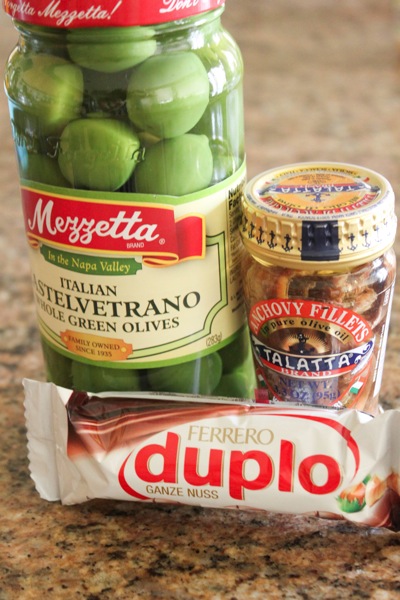 The experience of eating a Duplo bar is a liiiiittle different when you're hastily shoving pieces down your face without letting the little one see, instead of wistfully enjoying it with a small cup of espresso in the Vatican. (It was right before dinner and while I understand that I'd still need to eat vegetables after that, trying to explain that to Oliv doesn't quite work yet. Once you get her sweet tooth going, there's no turning back.)
I was even inspired to make my first Italian-ish meal since we've been back: some turkey quinoa meatballs.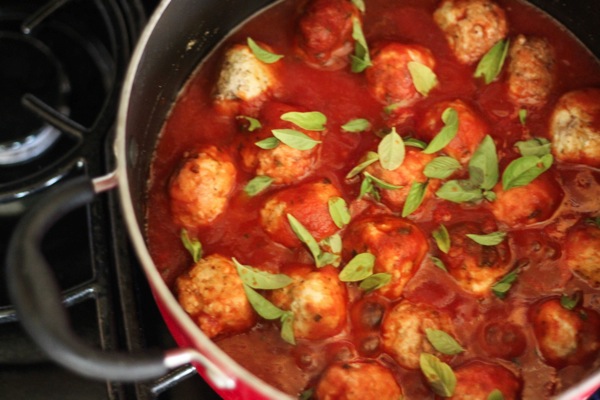 While Livi was eating lunch, I prepped everything and browned the meatballs. I used Jessica's wonderful recipe, and the house smelled divine.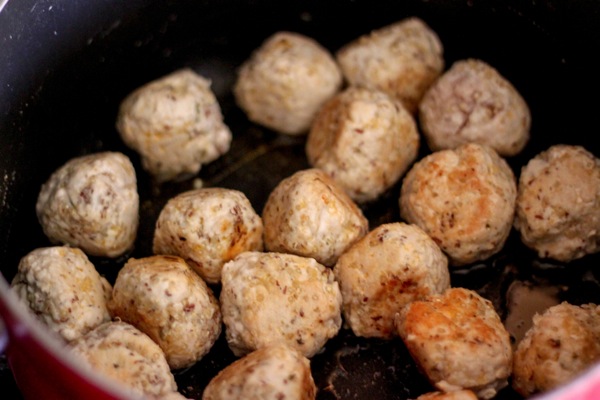 (Livi kept saying, "Delicious! Eat?" while they were cooking because they smelled so wonderful)
One thing I noticed while we were in Italy was that the sauces were extremely plain compared to the ones I'm used to. They still had bold, beautiful flavors, but weren't loaded up with herbs, salt and seasonings. So for the meatballs, I covered them in plain organic tomatoes with a little bit of salt, and some fresh basil leaves from the garden. The meatballs were so flavorful on their own that it was the perfect complement.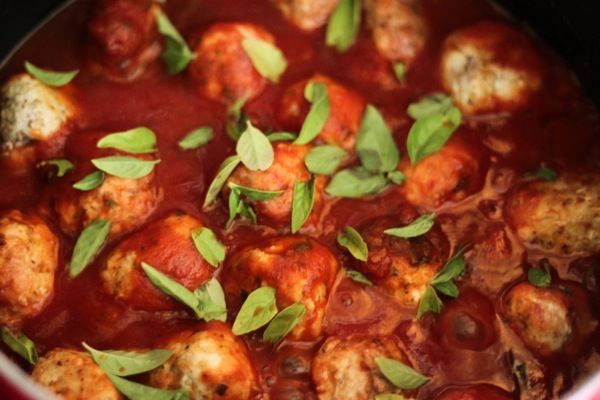 Livi and I had a beautiful dinner together. My meatballs were atop zucchini with a nice glass of wine,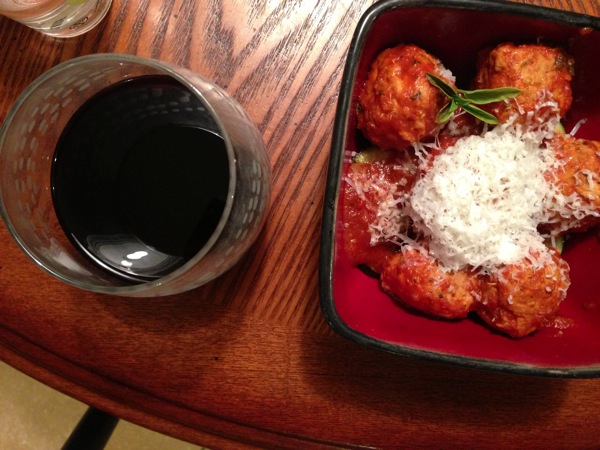 and she enjoyed her meatballs with Thomas the Train pasta, zucchini and some cheesy bunnies.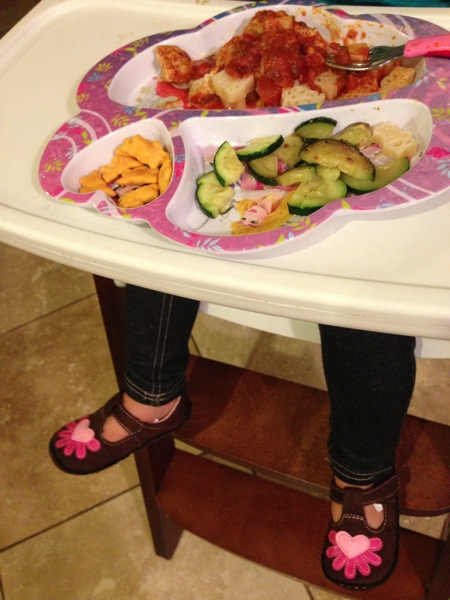 I saved her some Duplo bar for dessert 😉
Later that night, I also made a centerpiece using all of the wine corks we've saved.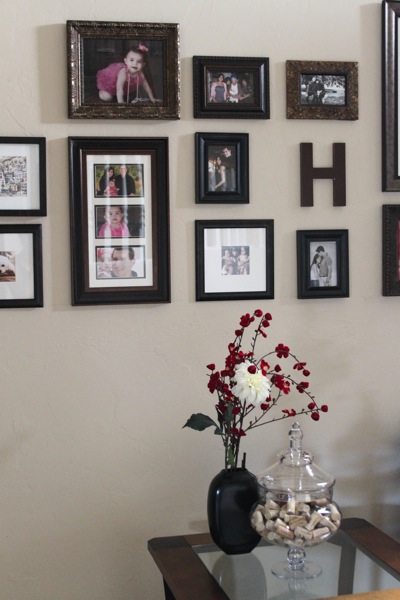 And by "made" I mean I put the corks in a glass jar. Let's not get carried away here.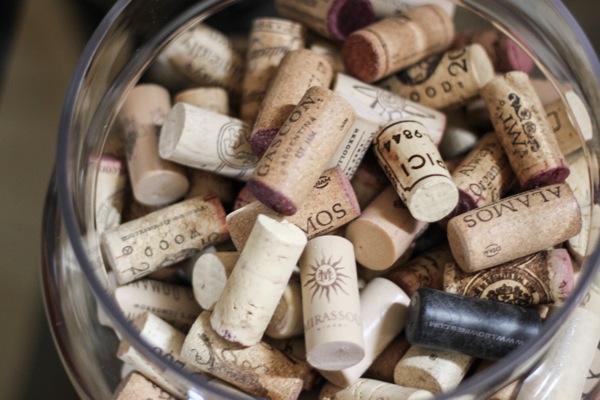 I'd like to say that the corks reminded me of some awesome memories, but really, I just realized how much I really like Alamos Malbec.
The meatballs were an amazing protein-packed snack to the enjoy the next couple of days. They were especially amazing with a fresh salad, the new olives, some anchovies and a drizzle of olive oil. Even though it will probably be a while until we're back -unless I can convince the Pilot to move there- it's nice to have tiny tastes from our trip and relive the memories. Who knows, maybe I'll attempt some mussels next 😉
Are there any ingredients or favorite candies you love to see in stores? I always get scared excited to see rebanaditas (watermelon lollipops covered in chili).
Any fun DIY projects?
Enjoy your day and Happy October!!! See ya later on the Fashion page, and I've been loving the discussion on this post.
xoxo
Gina