Heyyyyyy 😀 How are ya?
So glad you're enjoying the Raw Cacao Cookie giveaway!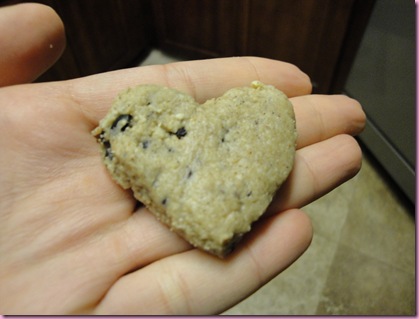 No joke, those beauties came out SCARILY similar to the chewy chips ahoy cookies. Blows my mind!!!
Just to make things more fun, I'm also throwing a jar of my favorite almond butter, a pack of Vega smoothie infusion and a few of my favorite raw bars in there 😀
Today has been so productive! Crossing things of the to-do list is very nice 😉
I started it with a bfast that I haven't had in FOREVER:
Katie's Banana Bread in a Bowl!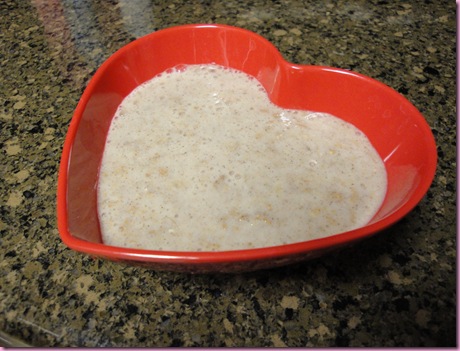 Into the Vita-mixalicious went:
-1 cup almond milk
-lots of cinnamon
-pinch of nutmeg
-vanilla
-1.5 cups Arrowhead Mills spelt flakes
-1 banana
It was amazing. Katie, my friend, you are a genius 😀
Next, I went to the gym with Ashley for chest, upper back and shoulders. It was crazy! I've really enjoyed lifting weights in the morning lately.. I always push myself harder in the morning, and it's nice to get it out of the way. Ashley surprised me with a super cute shirt, too—I'll take a pic of it and add it to the next post 🙂
After weights, I hit up Wizzle for some grocery necessities and then came back to the casa for some protein: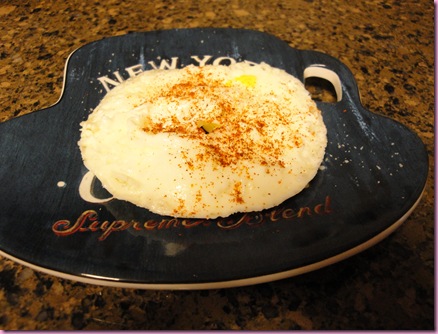 a double egg white puff on a New York plate.
I started cleaning the vacation tornado that has swept through the casa and stopped for a Mary's crack break.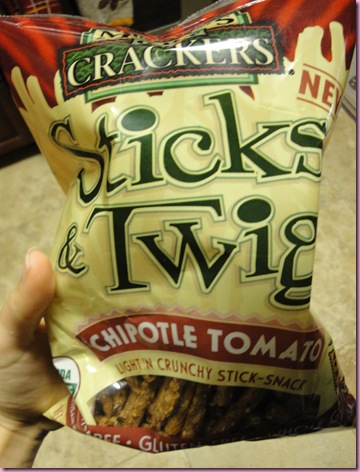 These sticks and twigs seriously rock my face off. The chipotle tomato flavor is excellent and I also LOVE the curry flavor 🙂
The pilot and I took the puppers on a walk, and then I made some lunch.
Millet bread with maca and cinnamon: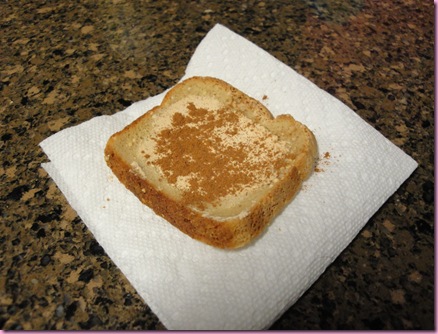 and a salad beast (organic greens, bell pepper, onion, grape tomatoes, raw goat cheddar and Goddess dressing) with water and MSM powder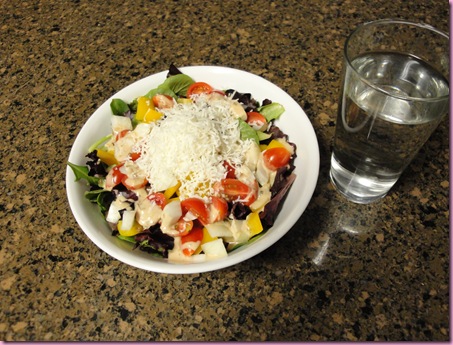 Perfection 😀
I'm off to train a client and then work on Zumba dances (we have 3 new ones for today!) before heading to pilates and teaching Zumba.
Have a wonderful Monday!
xoxo,
Gina
HAPPY BIRTHDAY 21st Birthday to my little bro!!!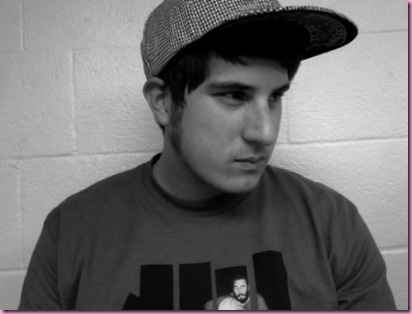 Sorry ladies, he has a girlfriend 😉