News: The RSS button is FINALLY fixed!! If you'd like to subscribe to the little bloggy, please click the link on the upper right hand side that says "Subscribe"
Hi guys!! How's your almost-Friday been??
It's been a really good day so far. Nothing crazy has happened, but just filled with all things that are *good*
A fabulous breakfast date

A sweaty RAD sesh (3.5 miles) followed by a tasty Larabar: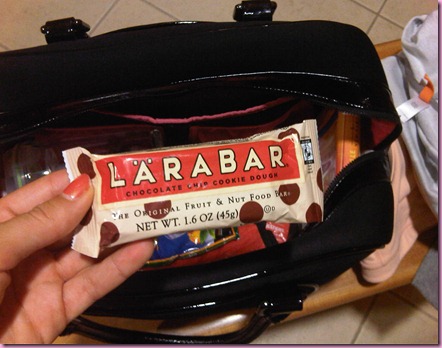 (In the bag: Vega, netbook, wallet, protein + shaker, A New Earth on CD, which I love so far! Much easier to listen to than read)
getting the hairs cut: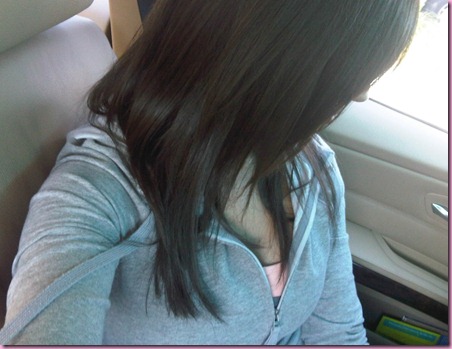 (Why is it humanly impossible to get my hair that straight at home?? Frizz free makes me so happy)
A wonderful chat with my madre <3
Conference call
and a belly full of delicious eats.
Some of the highlights:
Smoooooothie: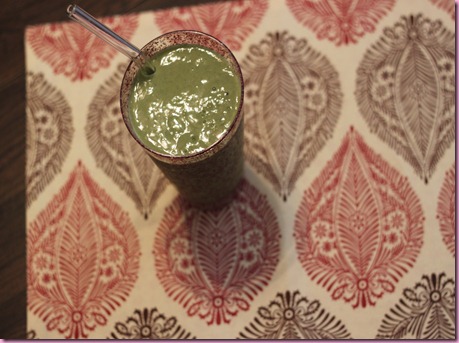 -1 pack Vega smoothie infusion
-1 t spirulina
-1 C almond milk
-1 C frozen mango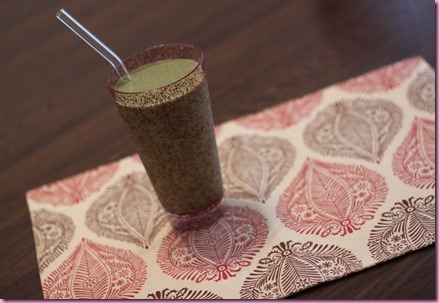 Cullen juice with carrot apple beet and GINJAH! (<— you have to yell it, with an English accent.)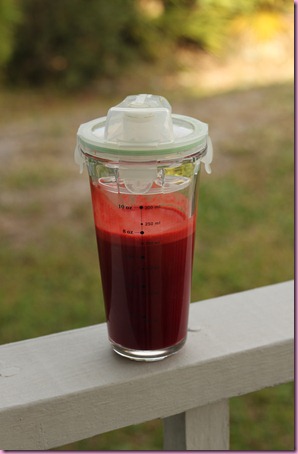 Raw lettuce wraps!

-1.5 C chopped organic mushrooms

-1/2 chopped cucumber

-1 small tomato

-1/4 onion, small diced

-1/2 orange bell pepper

-1/4 C chopped walnuts

-1/2 t garlic

-small sprinkle of ginger

-pinch of cayenne

-sea salt, pepper, splash of olive oil, Nama shoyu and rice vinegar

Mix well. Serve with raw teriyaki sauce (1 T Nama shoyu,1/2 T ketchup, 1 T agave, 1/2 T rice vinegar, sea salt, ginger and pepper), and take a picture of the meal you're bringing to work on your aunt's serving bowl
I've eaten a lot of raw foods today! It feels pretty good

The plan was always to get more back into it since I have access to more ingredients (!), but I've been waiting to get into a routine with work and life. I think I'm there

What's been *good* about your day??
See ya in the morning with the deets on an upcoming Bridal Bootcamp

xoxo,
Gina