A Cake in Wheat's Clothing
Heyyyyyy

It's Friday! Wahoooooo! What are you up to this weekend?? I'm pretty stoked because we're hitting up the Food and Wine festival on Sunday. It's going to be redonk….
Kinda like this morning's bfast

I started off the day with a banana and almond butter and a spin class with my favorite teacher, Israel. I've blogged about him a few times before, but if you're ever in Orlando, you have to take one of his classes. He plays all new music, the class is full every time (and it's a mix of newbies and hardcore spinners), and he has a really cool Puerto Rican accent

After spin + legs, I had a date with my aunt at First Watch – our fave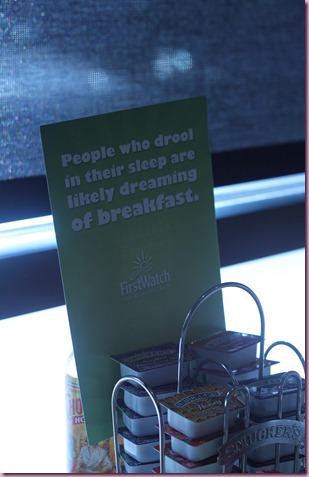 While I waited for my aunt to meet me and for our table to be ready, I walked down to Bizzle for a coffee with one shot of pumpkin spice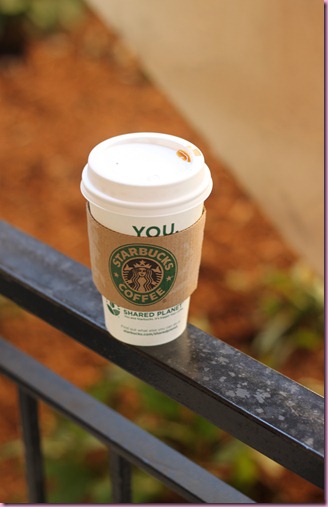 We sat down and contemplated the menu. Everything at First Watch is fairly healthy because they make everything fresh (no mixes), use a lot of organic ingredients and don't fry anything. It was hard to choose since it's been a while and everything looked so good!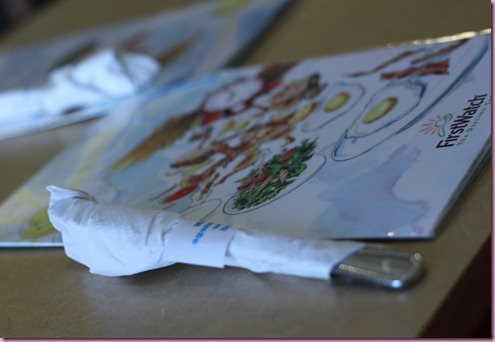 Love the napkin ring sayings, too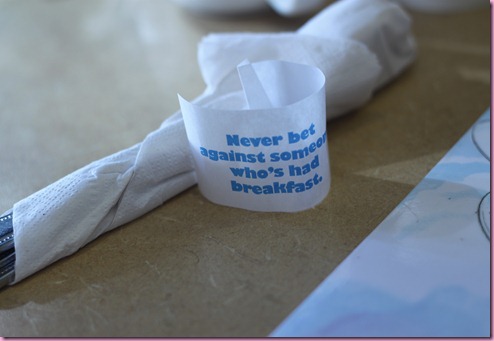 I usually roll with an omelet or oatmeal, but this morning I *really* wanted a pancake

So I ordered the wheat germ pancake: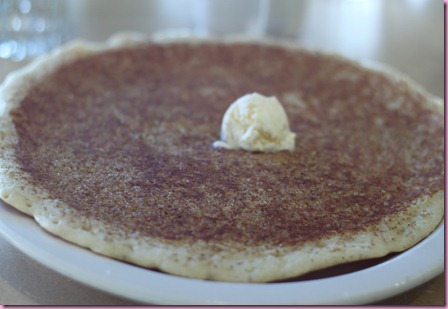 a juice: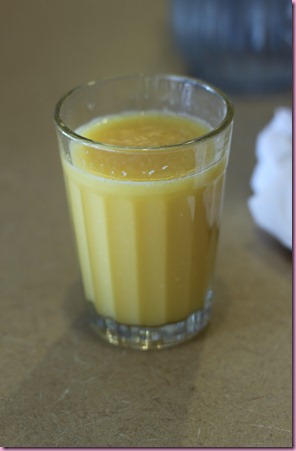 + a marinated salad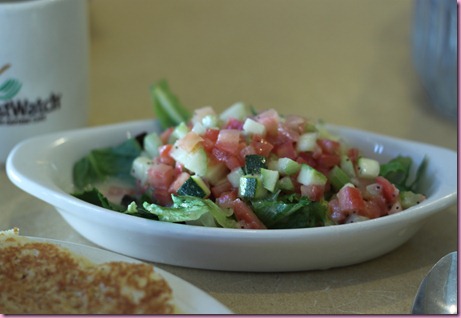 I <3 salad for breakfast

Honestly, I totally thought the pancake was a wheat pancake… but when she brought it out, I discovered that it was a white pancake with wheat germ sprinkled in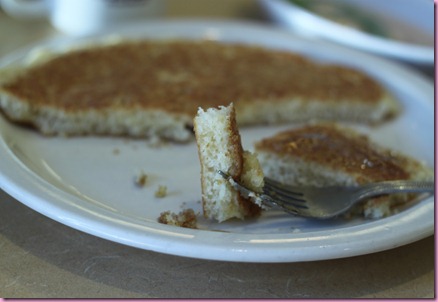 As you guys know, I prefer whole grain to white stuff 99.9% of the time- it tastes so much better to me, and if I have white flour I was it to be for something really amazing, like a pastry or cake.
This morning, I really didn't feel like sending it back for oatmeal or something else instead. I really wanted a pancake. So I ate it…and it was AMAZING.

Sometimes you gotta roll with the punches, eh??
Well I'm supposed to be at work in 30 minutes and am still in spin clothes, so I'm off to get ready. Today should be a lot of fun because we're doing a breast cancer awareness project with 200 different words for boobs hanging in the window. Sounds like a good day to me

Have a very happy Friday!
xoxo,
Gina
Upcoming: Bridal Bootcamp 2010– The first set of workouts will go up next Wednesday!
My macaroons will be available online VERY SOON

So. Excited.