Anni celebration and faves from the week
Hi friends! Happy Friday! Any fun plans for the weekend?? We are attending a friend's wedding, going to a kiddo's bday party, soccer lessons, and the farmer's market. I also think a barre class and some beach time are in order. 😉
In standard Friday Fashion, here are some faves from the week and around the web! I always love to hear what you're enjoying, too, so please feel free to shout it out in the comments section!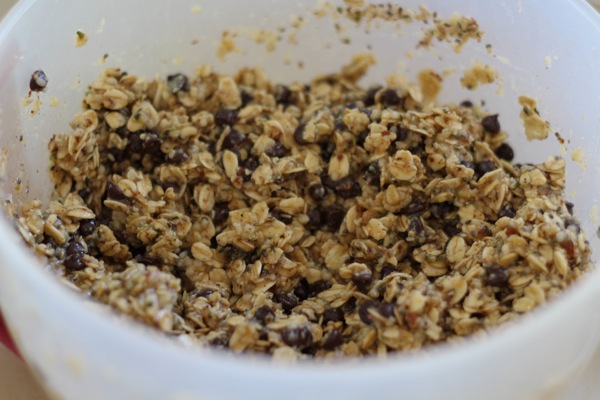 (Bowl full of cookie dough… a Friday fave, a Saturday fave, a Sunday fave…)
Celebrating our anniversary. Thank you again for all of the wonderful anniversary wishes this past week! I've been blogging since the newlywed-ish days, and it's been so much fun to share our adventures here on the blog. A highlight of the day was when the Pilot and Liv walked in with these roses. I love all flowers, but these seriously took my breath away! They are absolutely gorgeous and smell incredible.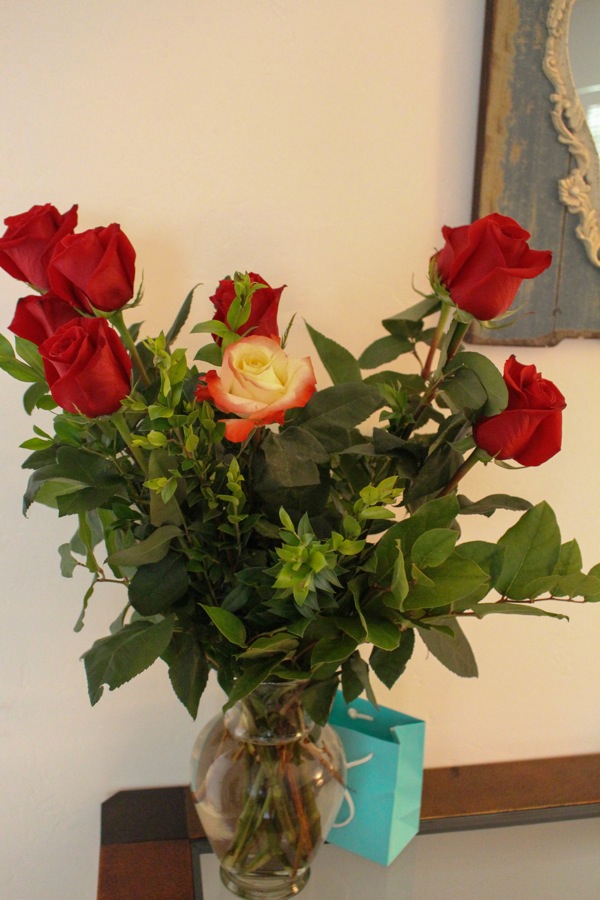 He surprised Liv with an anniversary gift, too, which I thought was really sweet. <3
For our date night, we went to Bertrand at Mister A's, which had fantastic reviews online. It's set at the top of the financial building downtown, with exquisite views of San Diego and downtown. We had a window table, and were surrounded by sparkling city lights.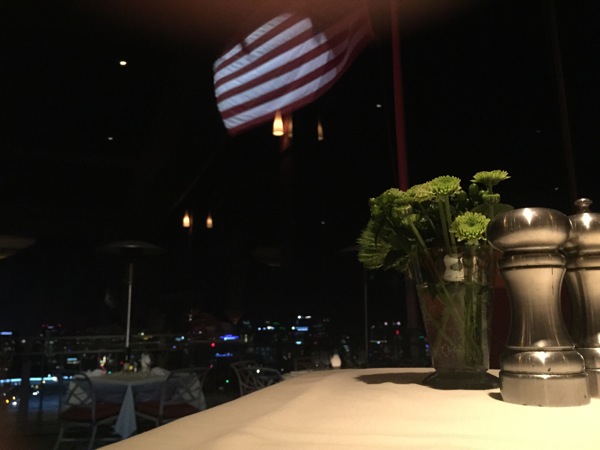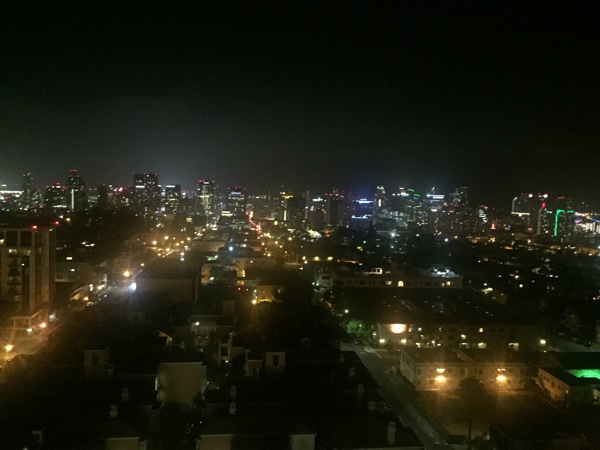 They serve French cuisine with an American touch, and here's what we enjoyed:
(sorry for the phone pics. I was trying to be sneaky)
lobster strudel (with cognac lobster sauce and forest mushrooms)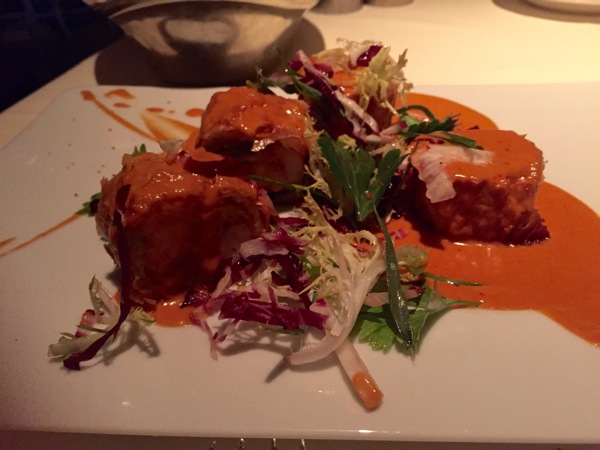 farm salad (baby vegetables with champagne vinaigrette)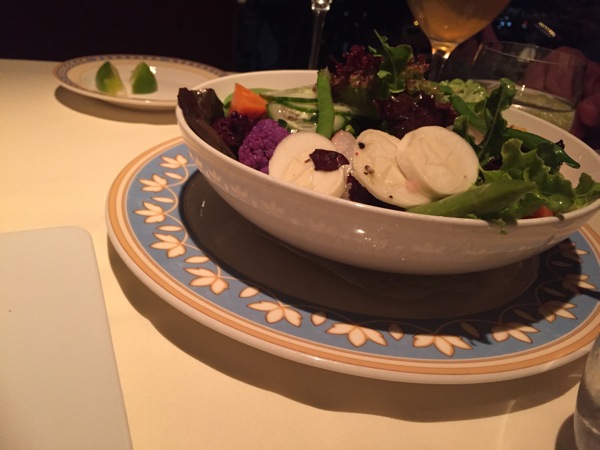 Wild Troll King salmon with chive champagne butter and asparagus risotto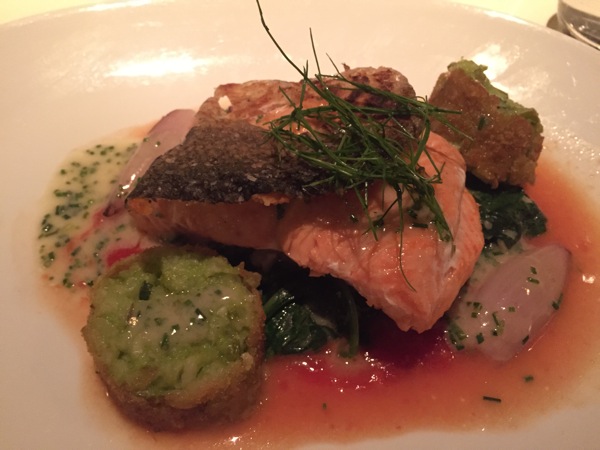 (the Pilot got the filet)
and the dessert. Ohhhh the dessert. We had a tough time deciding, but ended up going with the salted caramel and chocolate bar. It had a crispy praline crust, caramel corn topping, and brown butter caramel corn ice cream. I know, right?!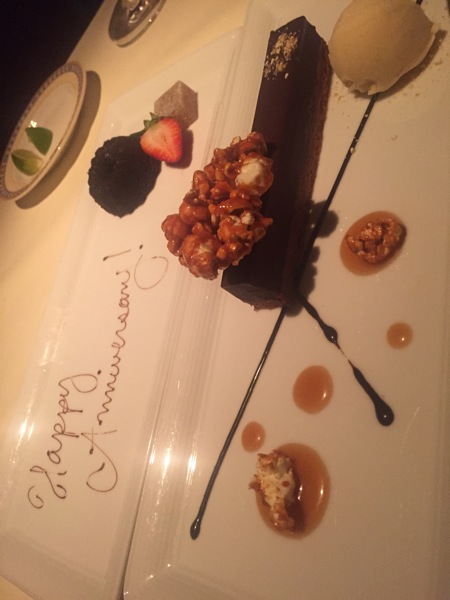 It was a perfect way to celebrate 8 crazy amazing years together.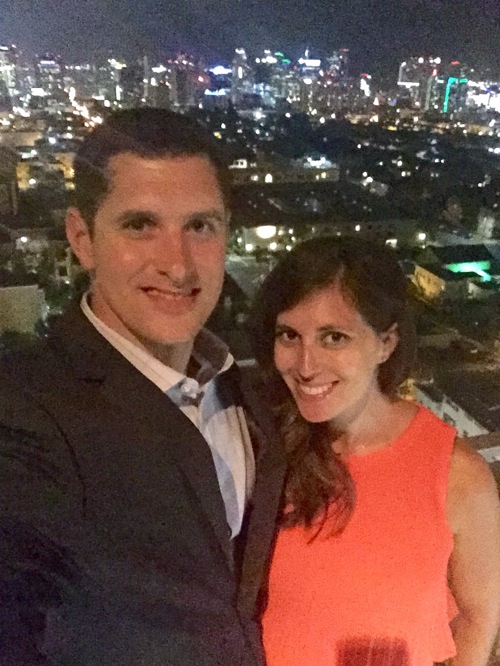 Bitmoji. My friend Bobbi introduced me to this at IDEA, and the Pilot and I have been having way too much fun with it. You design your character and there are a ton of hilarious graphics and text you can sent to go along with it. I'm a huge fan of regular emojis, but this takes it to an entirely different level.
Bimoji knows when you want to say this: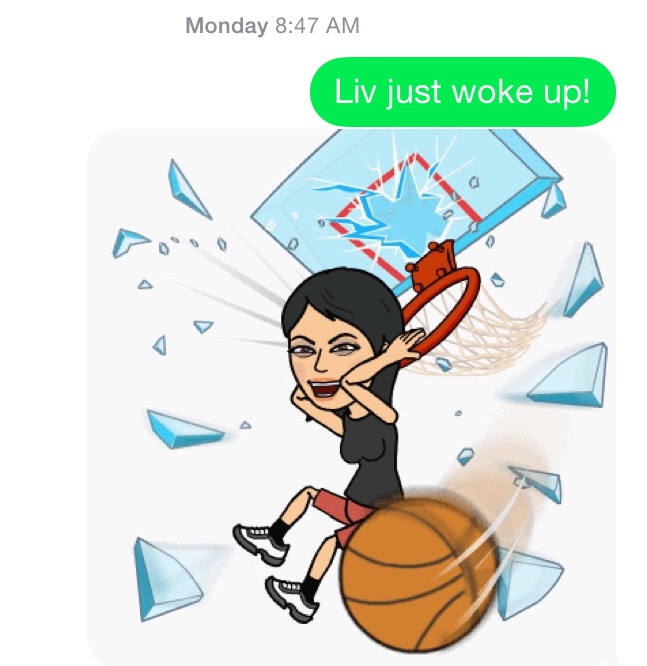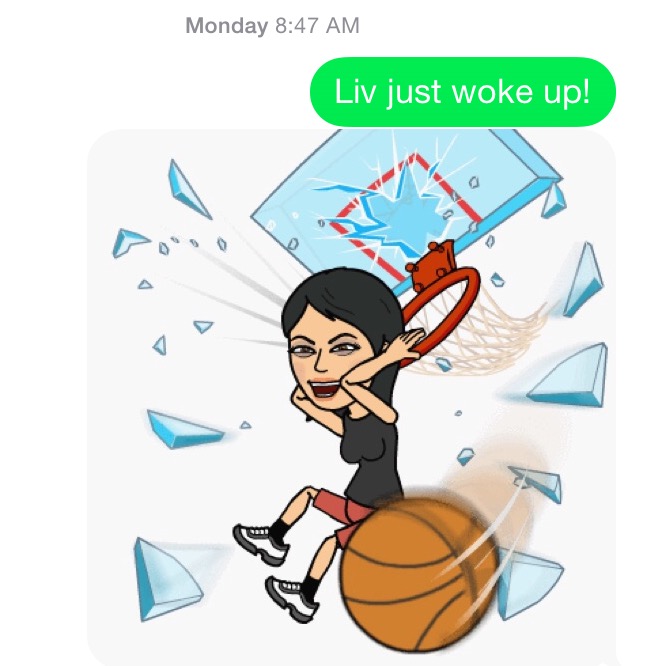 or this: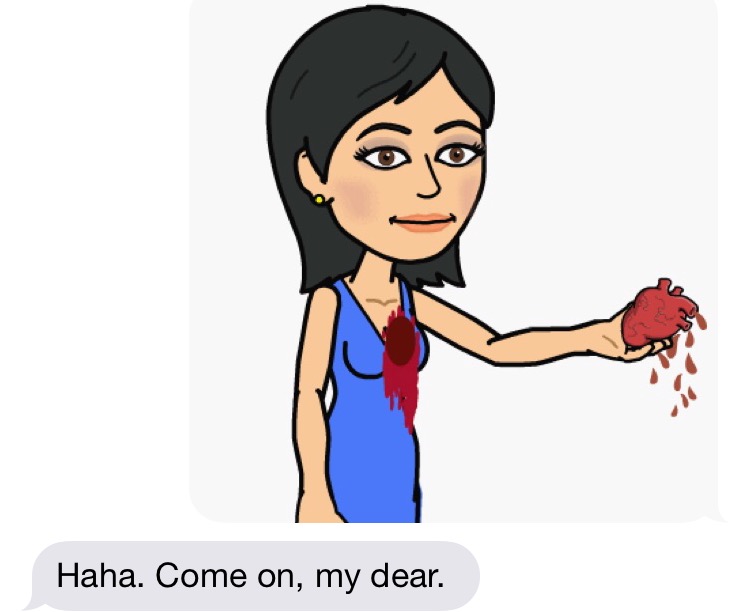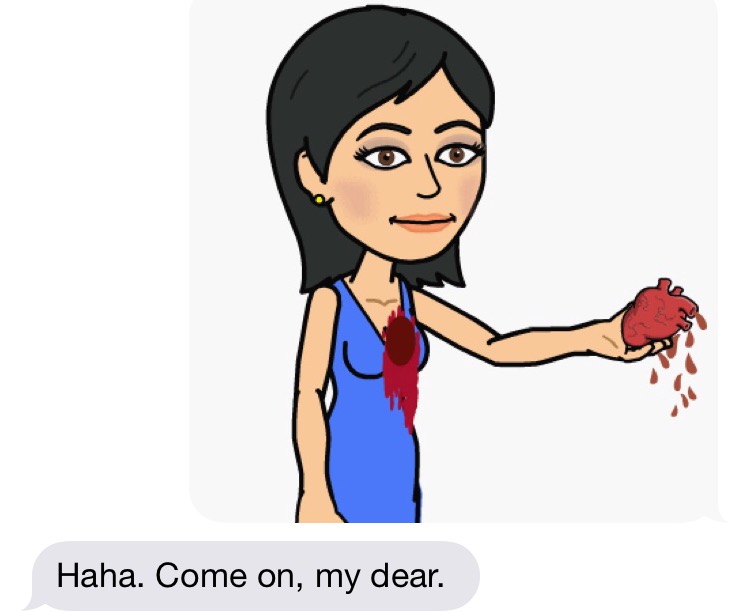 or THIS: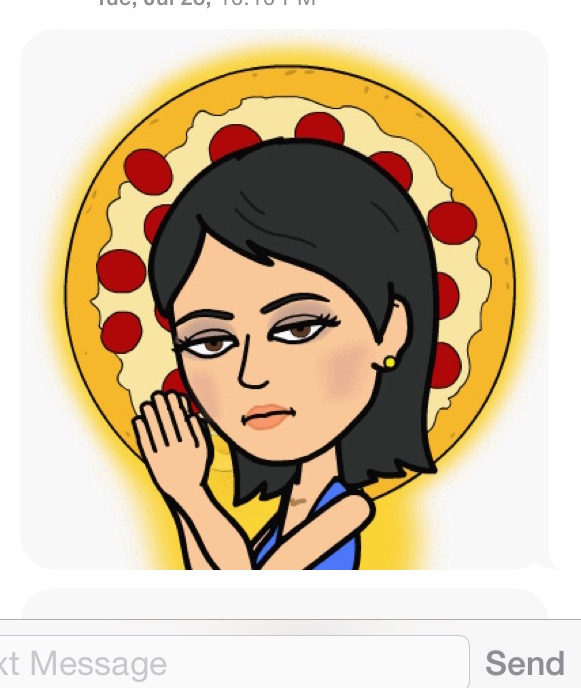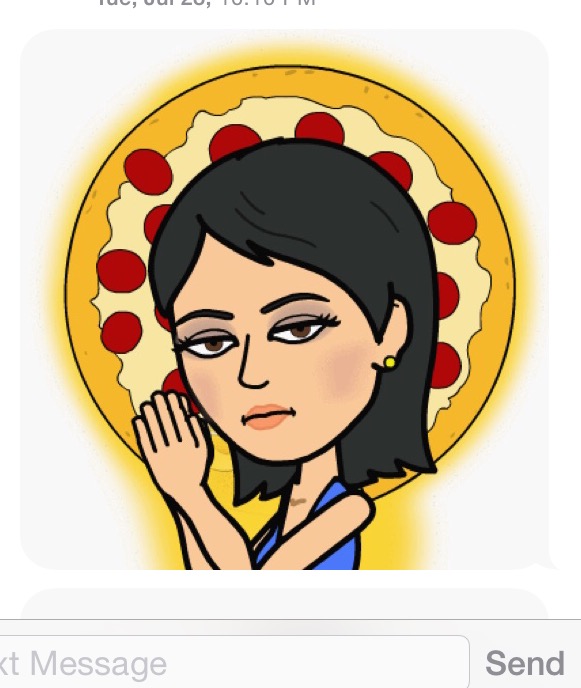 haha.
11 qualities women should crave other than beauty.
The new oatmeal blend at Trader Joe's!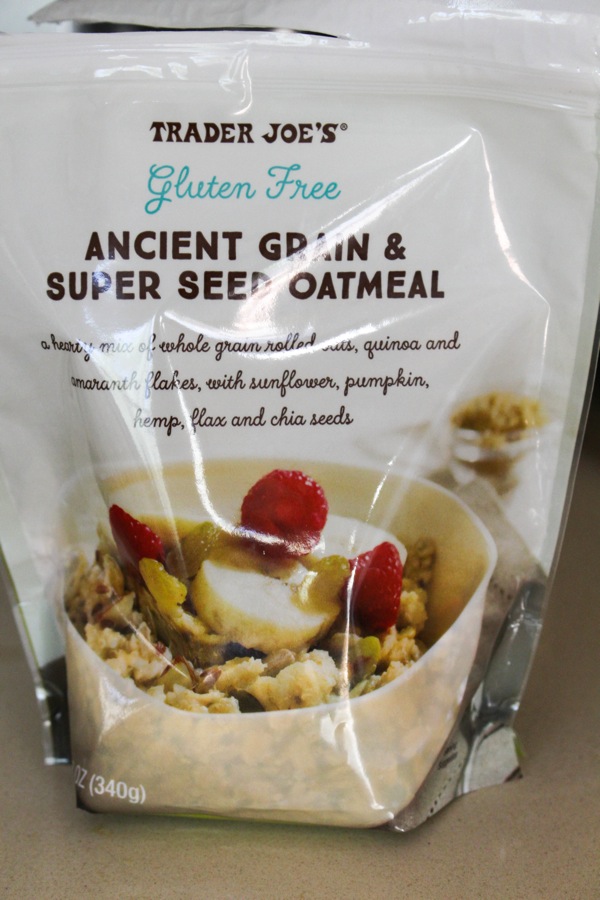 This man planted 4 acres of sunflowers as a tribute to his wife.
Workouts that torch major calories.
35 high-protein healthy breakfast ideas.
This bedtime book for kids to make them fall asleep faster. Ordering ASAP.
Home Goods has paddle boards now?!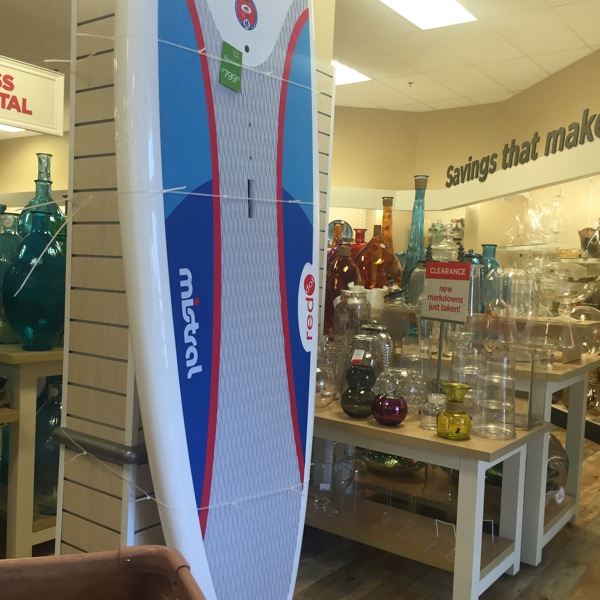 This groom's surprise dance. I watched with the biggest, goofiest smile on my face.
Thank you to my friends at POPSUGAR Fitness for featuring my post about prenatal stretches.
Titanic's "My Heart Will Go On" as a 50's song.
Thanks to Starbucks for getting me even more excited for fall!
Supporting a special cause from my friends at Bitsy's Brainfood. They're giving kids the tools to make a difference by creating their own lemonade stands to support Alex's Lemonade Stand Foundation, an organization founded by a four-year-old girl with Neuroblastoma, who set out to create a lemonade stand whose profits would go to doctors so they could "help other kids, like they helped me." The mission of Alex's lemonade stand is that everyone can make a difference, and children should be empowered and encouraged to effect change.
From now until September 30, Bitsy's is giving kids the tools to create their own lemonade stand: Lemon Broccoli Smart Cookies, handouts describing the project, info on how to make a donation, and fun shirts for the kids to wear during their lemonade stands. All you have to do is talk to your kiddos about creating change, grab some lemons, and make some lemonade. 🙂 Just wanted to spread the word if you're looking for a fun and philanthropic end-of-summer activity. If you'd like to get involved (supplies are limited), email: smartcookies@bitsysbrainfood.com.
Hope you have a very happy Friday! New Livi-isms up on the Family page here.
xoxo
Gina