Hi friends! Happy Monday! How was the weekend?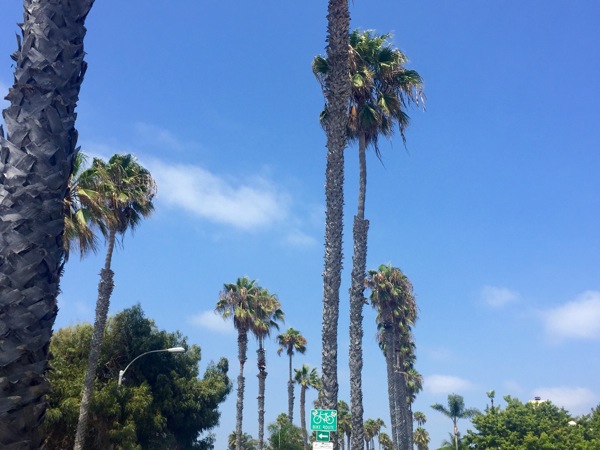 Liv and I went to a midwife appointment Friday morning, and then headed to our favorite post-appointment spot: Whole Foods. Green juice seems to taste better if you don't have to clean the juicer afterwards. 😉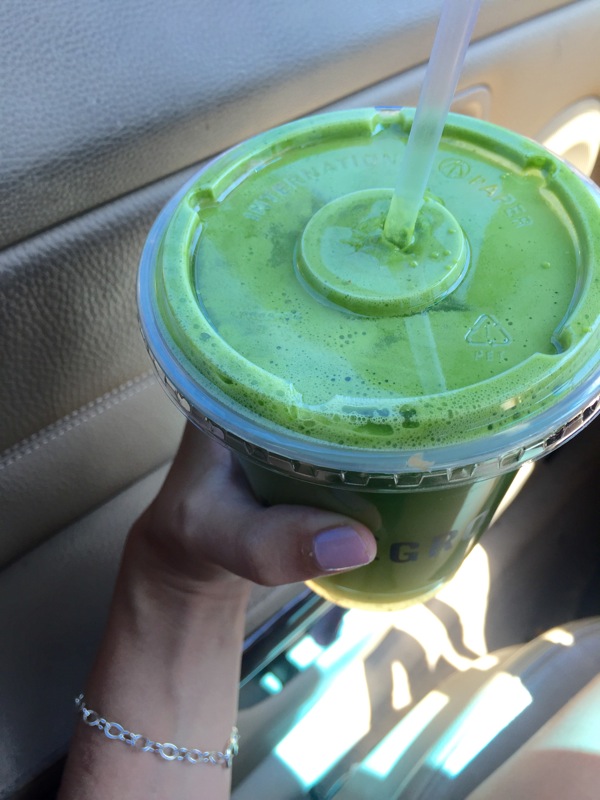 Our friend Lindy was in town for the weekend, so we met up for lunch at a newer spot in OB: the Little Lion.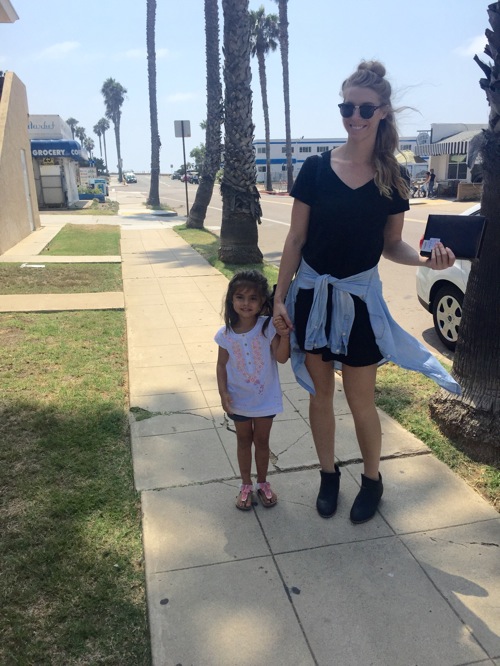 The restaurant is aptly named because it is TINY. Even though there aren't many tables -I bet it's packed for brunch on the weekends- it's a cute spot with vintage decor and an amazing menu. Anywhere that offers chia pudding as a menu option is a friend of mine.
The curry chicken salad sounded particularly delicious and I decided to give it a try.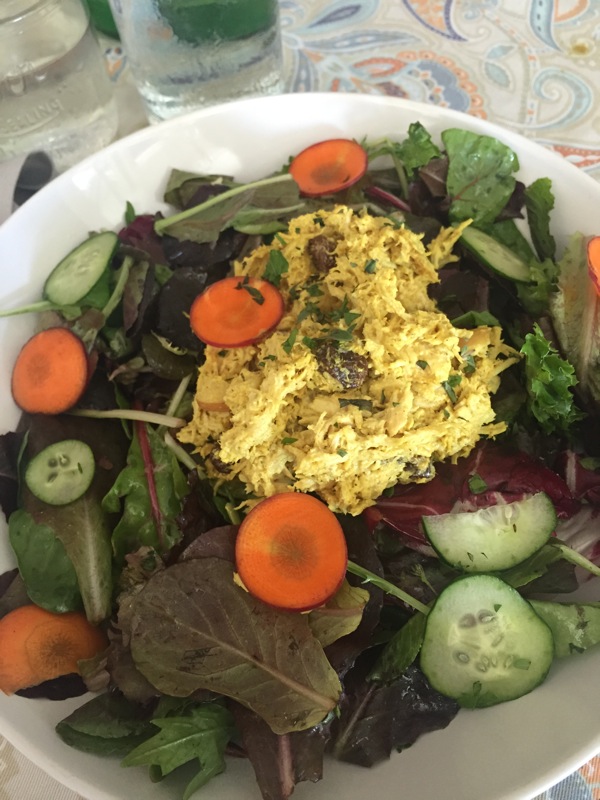 It was perfect; not too mayonnaise-y, and beautifully spiced. It will be fun to take the Pilot to try out breakfast one of these days.
Saturday morning was soccer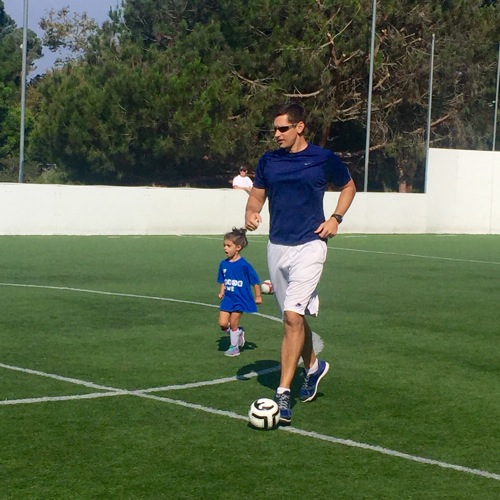 (tiny shinguards. I can't get over them.)
and one of Livi's friend's birthday parties. It was at the bay with a jumping castle, and we ended up spending a majority of the afternoon there. Liv had a blast with her friends (and despite the fact that she played and jumped for like 3 hours straight, no naps. Naps have officially bit the dust.).
Saturday night was date night, wedding style.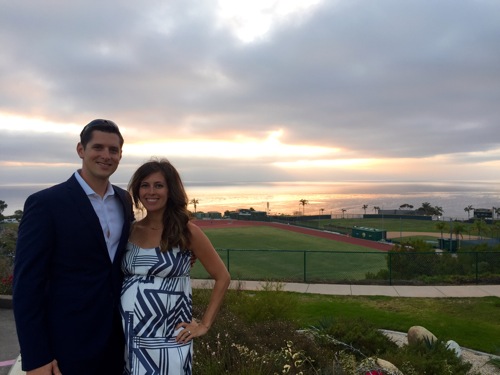 (The wind didn't appreciate the fact that I did wash and curl my hair haha. Dress borrowed from Whitters!)
Our friends Crystal and Brandon got married at a gorgeous park overlooking the ocean at Point Loma Nazarene University. It was my first time on campus, and I was blown away by the beautiful scenery. I'm definitely going to check it out again, especially since they have a lot of trails and walking paths.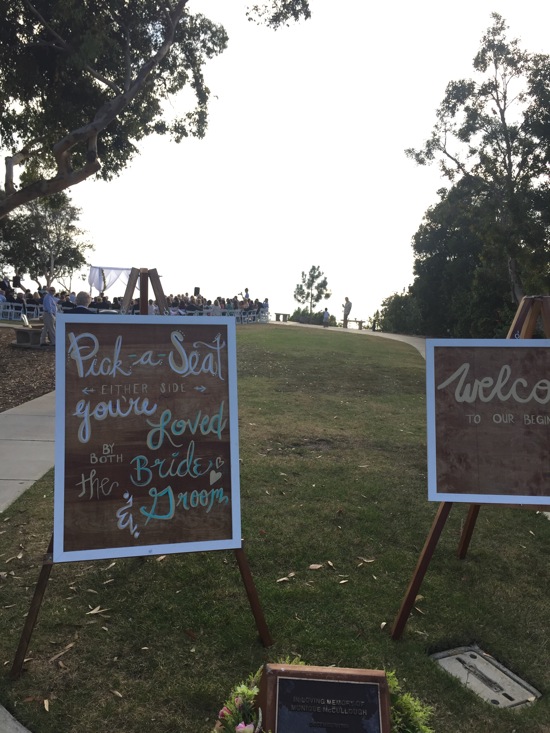 This never gets old.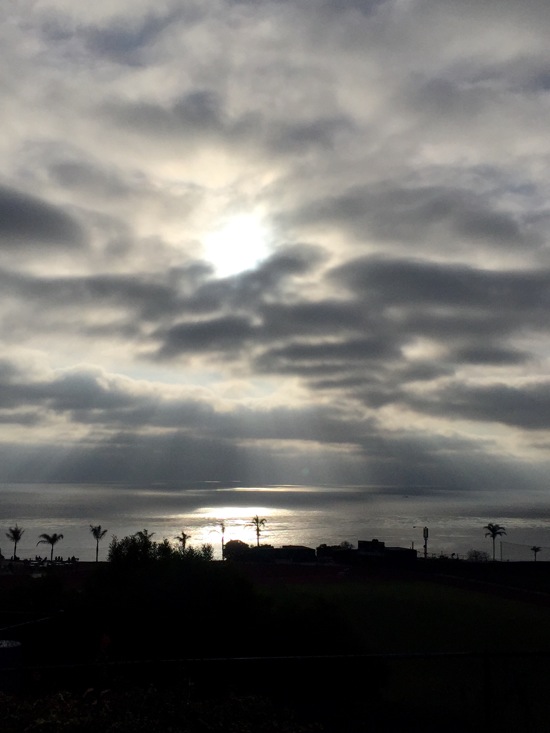 After the ceremony -which was the perfect amount of levity and "I'm going to cry my face off"- we headed to the reception, which was held at the gym. C&B met at the club, so it's a special place for them. I was excited to the transformation from functional training room to wedding venue, and they did such an incredible job. The TRX and functional equipment was cloaked in black and disappeared into the background, while the round tables glowed with centerpieces, featuring mirrors, soft green lights, and vases of water where goldfish swam.
They also had a live salsa band, which was such a fun change-up from the unz-unz (<— that's my beatbox sound) of top 40s and "wedding music."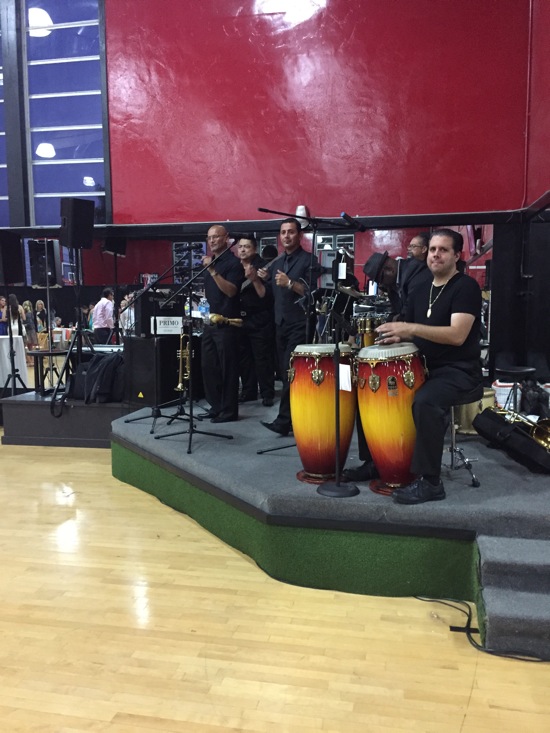 They had a full bar and a variety of non-alcoholic options (cucumber water, berry tea and lemonade), and the food may have been the best wedding food I've had: marinated and grilled chicken, grilled veggies (mushrooms, zucchini, asparagus and squash), mashed potatoes, salad with vinaigrette, and bread.
(I took a dark and blurry picture. Let's just pretend it's here.)
The dessert was cupcakes: vanilla and chocolate with buttercream + gluten-free options.
It was so much fun, and we were happy to celebrate with them. <3
After the wedding, we headed over to Soda and Swine, which is a bar.. with pie. (<— one of my biggest cravings of late)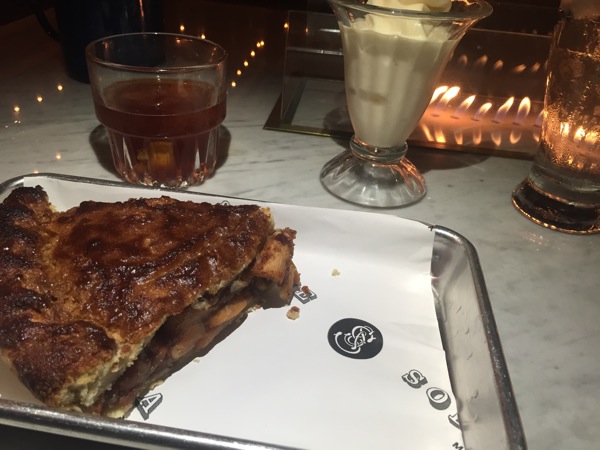 We will be back for more of the apple pie, which they make from scratch and serve warm….
If you live in San Diego, just go. I promise you won't regret it.
Workout-wise, I got in a couple of great workouts:
Saturday was a combo of T25 (with modifications) and PiYo (Drench; full review on the workouts coming soon), and Sunday, I took a barre class. I've found that I haven't been super motivated with my own workouts lately, unless I'm reading and walking on the treadmill, so I'm thankful for classes and online options.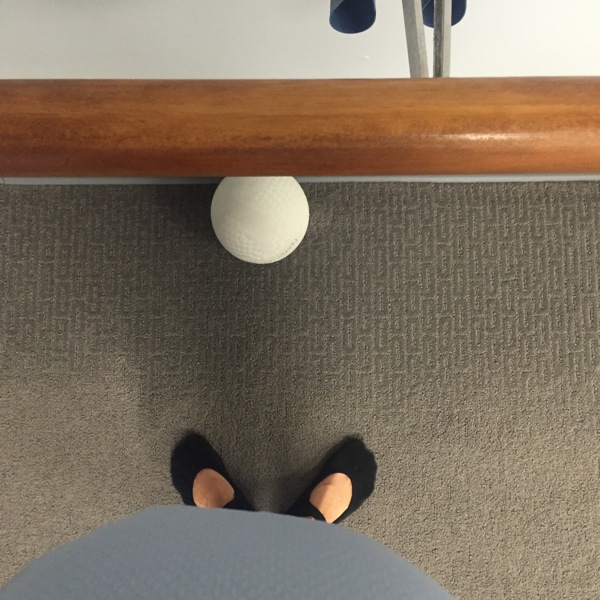 (Can you see her little foot sticking out on the left?)
This morning is something that's weighed on my mind for a few weeks now: our fetal echocardiogram. Thank you so much for all of the good vibes many of you have been sending our way. <3 I'll keep them with me during our appointment and will post an update on the family page this week.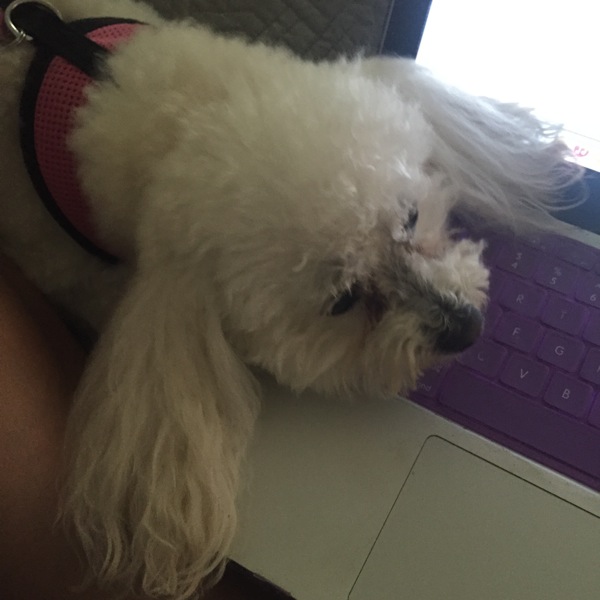 (Bella: always willing to lend a blogging hand.)
Hope you have a very happy Monday.
See ya later today!
xoxo
Gina
Something to do: This compound crusher! Work out multiple muscle groups at once for a higher calorie burn, and more bang for your strength training buck.