Hi friends! (and hi to any new readers out there! So nice to *meet* you) 🙂 LOVED reading your comments about Photoshopping- as always, very interesting points and fabulous discussion.
Here's a model who would never be Photoshopped – you can't mess with perfection, really 😉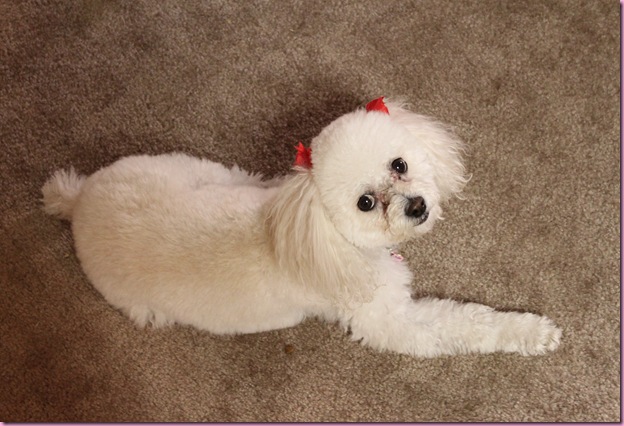 Work sucked my soul out today, mostly because I had to spent 8 hours sitting in a chair. I am an antsy mover and shaker, and to make me sit still for that long is a feat of mankind. Why is sitting still so much more challenging than moving around? Today was orientation, which was very interesting, but long as ballz.
At least I had a glorious b-fast to start the day 😉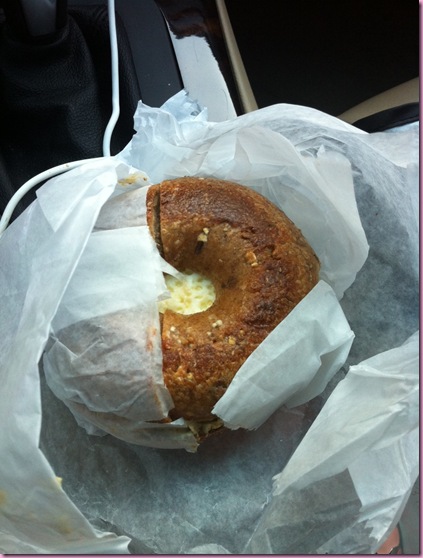 I didn't have time to make food before I left the house, since I was having outfit crisis 2011 –which ended up in me wearing an Express dress and all of my fitness colleagues in their uniforms… fail- and then I remembered Breugger's Bagels was on the way. I grabbed an egg white and hummus wheat bagel and it was PERFECTION. It didn't hurt my stomach either, so I'm starting to wonder if giving myself a break from gluten for song decreased my sensitivity? Has this happened to anyone else?
After talking, learning about company history and doing a fun little skit, we had a lunch break and I enjoyed my first meal from the employee cafe.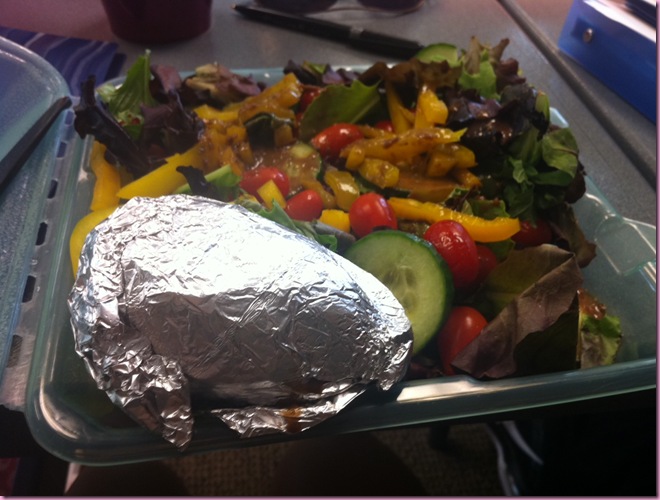 A GIANT organic salad with bell pepper, grape tomatoes, cucumber and balsamic + a baked potato
I had asked for a sweet potato but ended up with regular, but it was still delicious. The best part? It was $2!!!!!!! Not even joking.
When I got home, I had one thing on my mind: a protein muffin.
I decided to add in a couple of extra ingredients….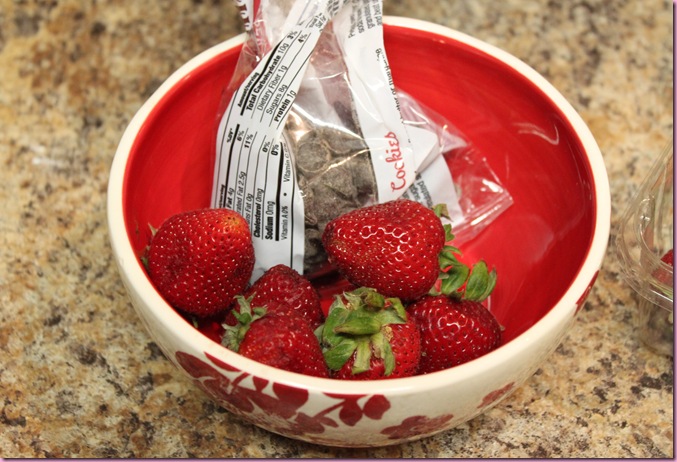 Organic strawberries and chocolate chips, drizzled with pure maple syrup.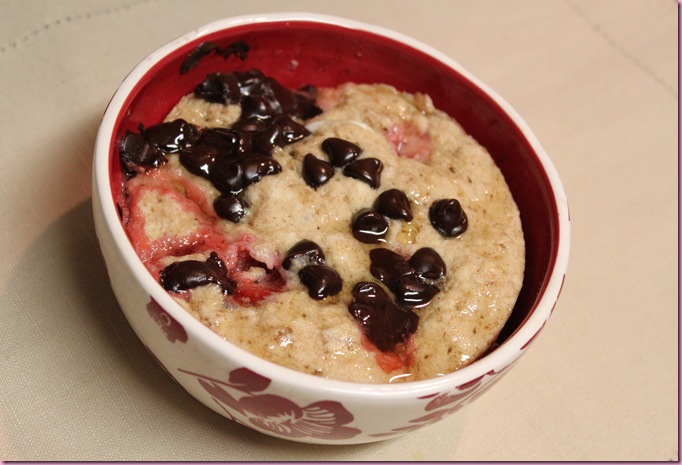 No words necessary 😉
Since I haven't had time to hit up the gym yet, I'm going to roll with that or try my new Tracy Anderson DVD! I'll be sure to post a review if I do 🙂
So, the Pilot had his final flight tonight in Valdosta!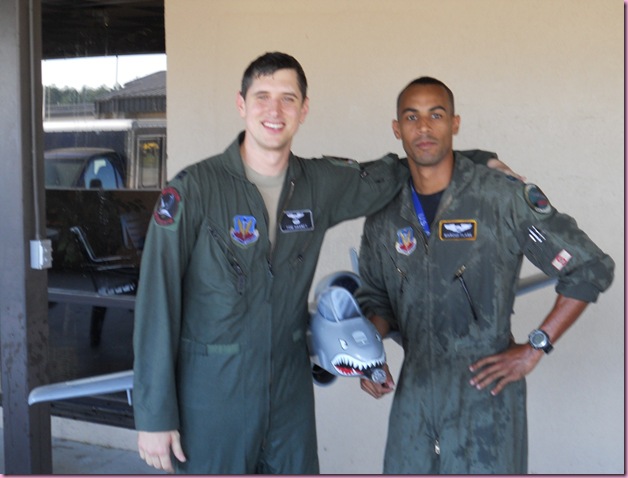 (there he is, on the left, with our friend Nestle)
They call these "Fini Flights" and it's tradition to spray the Pilot with water when he gets out of his jet, followed by champagne and shenanigans.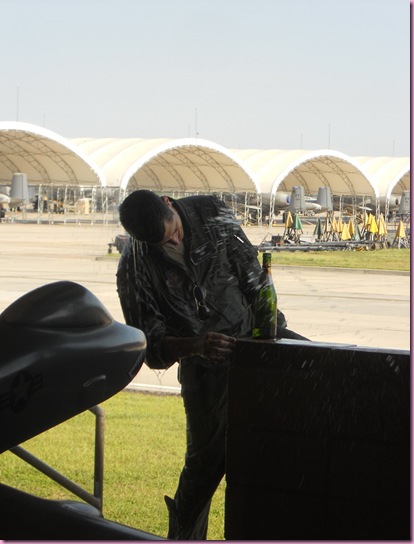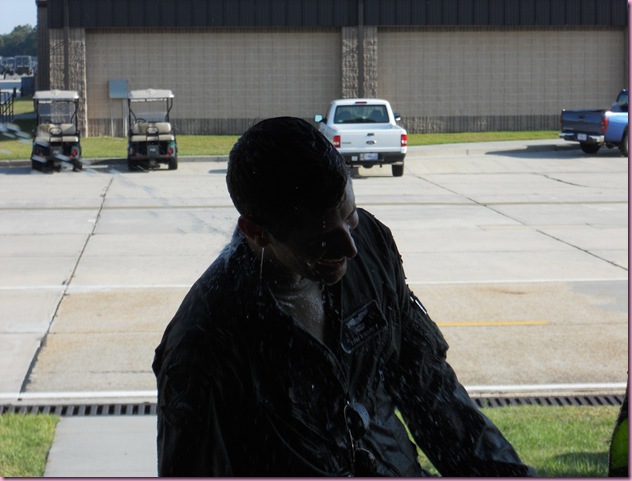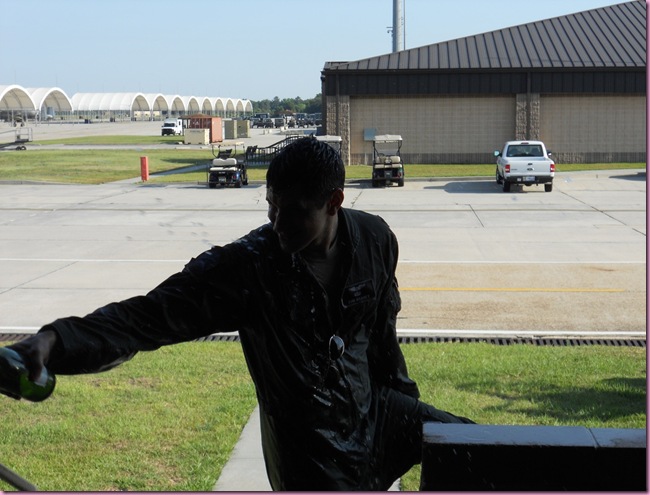 Two wake-ups until he's here 😀
A house update: we decided to counter-offer the bank. Fingers crossed that they take it!
Well, I'm out like sauerkraut- have a great night and I'll see ya in the morning <3
xoxo
Gina
Something to think:
"The secret of attraction is to love yourself. Attractive people judge neither themselves nor others. They are open to gestures of love. They think about love, and express their love in every action. They know that love is not a mere sentiment, but the ultimate truth at the heart of the universe."

Deepak Chopra
Something to read: Thank you SO much to Fitness Magazine for choosing me as their featured blogger for the Fit Stop page! <3 I'm very thankful for such a wonderful opportunity 🙂