April Week 1 workout plan
Hi friends! I've loved reading about your April plans. I'm also loving all of the blog April Fool's jokes… Young House Love FTW – I'm still snickering about it.
What's on the agenda for fitness this month? I have something fun coming up that I'll announce later this week, but in the meantime, here's a weekly workout schedule to follow along if you'd like. (Of course, check with a doc before making any fitness changes.)
All of the workouts and info are below to make it easy to find in one spot. Sunday was counted as an off day, but if you got in a workout, consider it extra credit or add in another off day throughout the week. As always, shuffle and modify as you see *fit* 🙂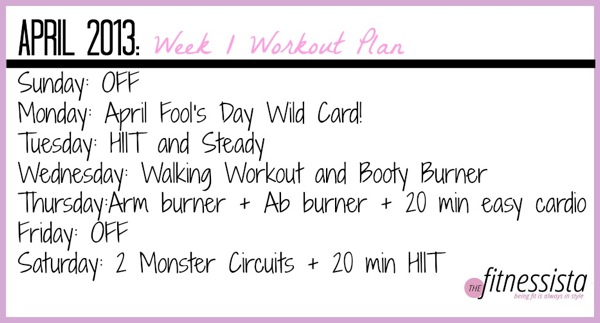 Sunday: OFF
Monday: APRIL FOOLS WILD CARD! Anything you like.
Tuesday: HIIT and Steady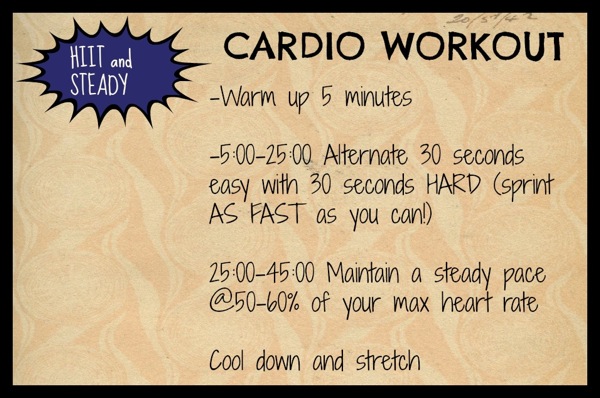 Wednesday: Walking workout + Booty burner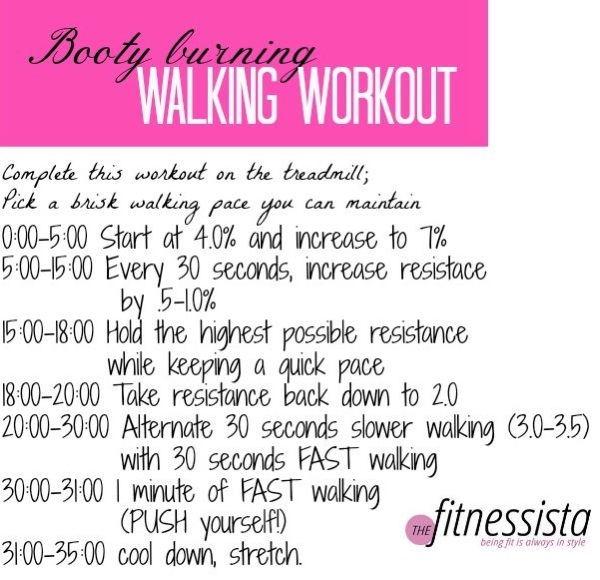 Thursday: Arm burner + Six pack in a sweater ab burner + 20 minutes easy cardio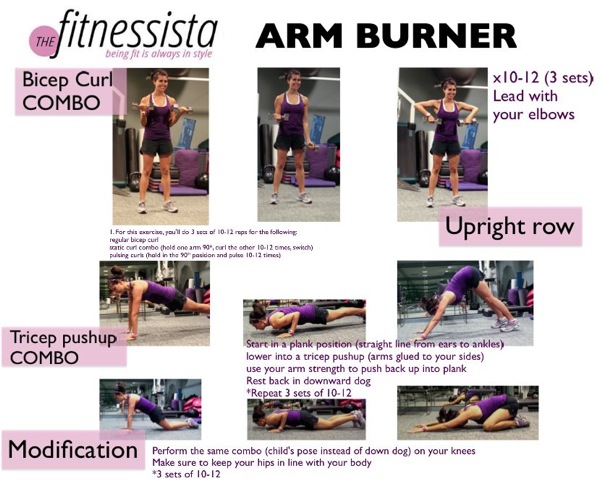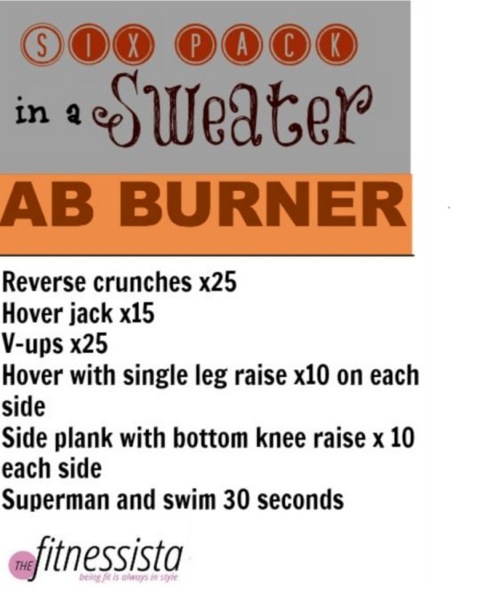 FRIDAY: OFF
SATURDAY: Monster circuits + 15 minutes of HIIT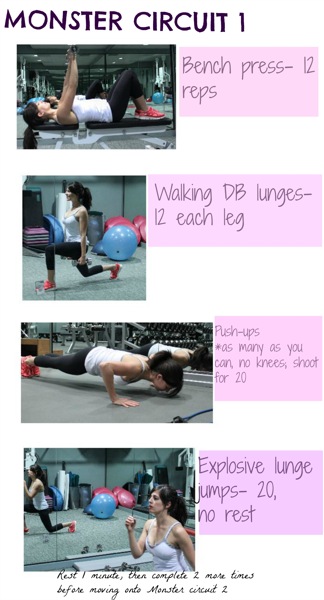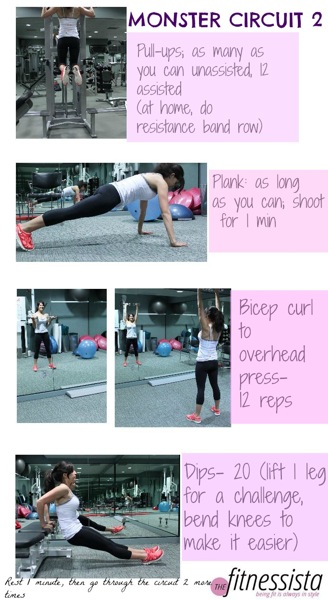 Here's a challenge for you: take a couple of minutes today to write down your fitness plan for the rest of the week. You can post it in the comments if you'd like, or just keep it in a visible place at home as a reminder!
Hope your April is off to a great start. I'll have lots of Easter pics to share tomorrow, too 🙂
xoxo
Gina