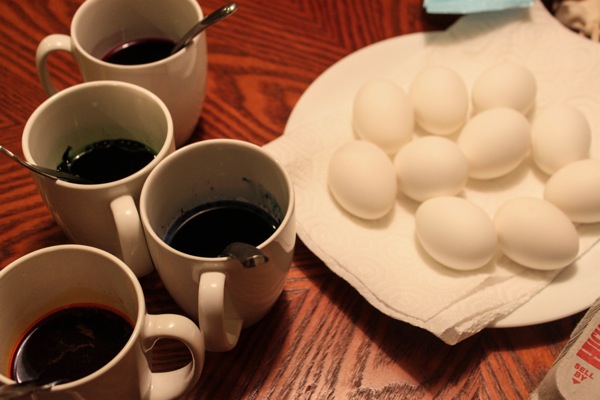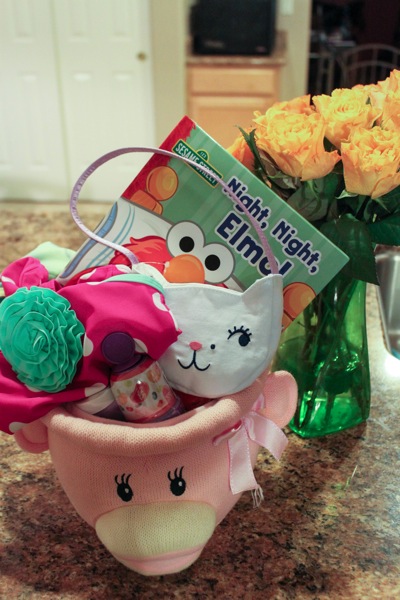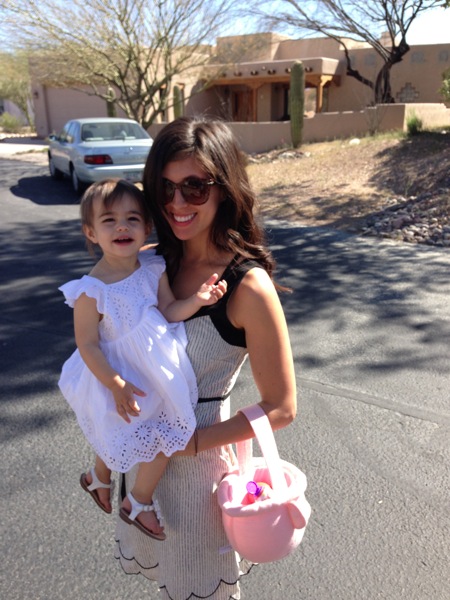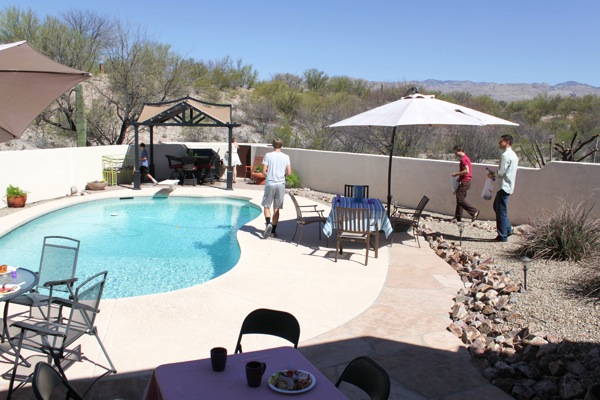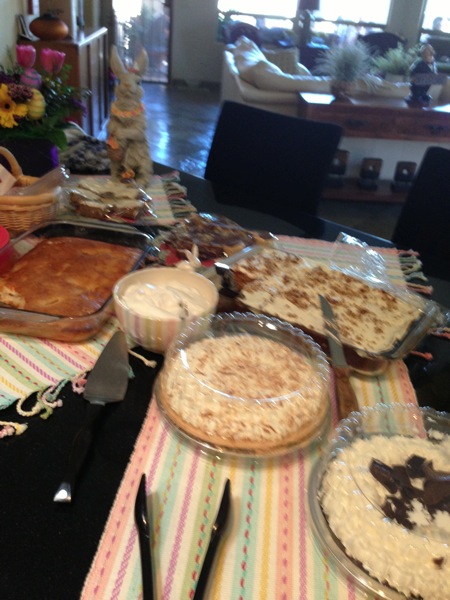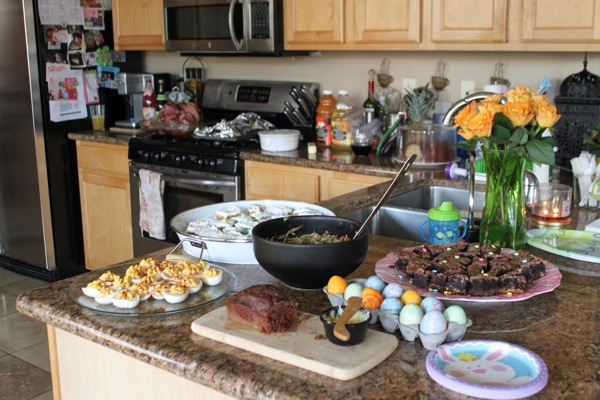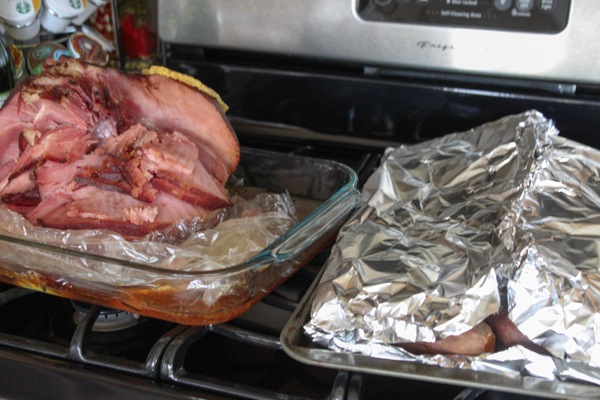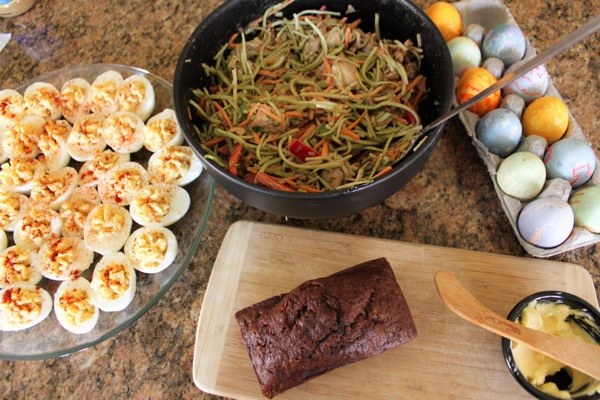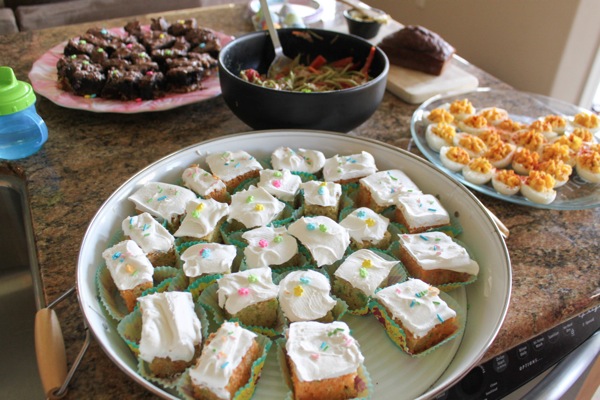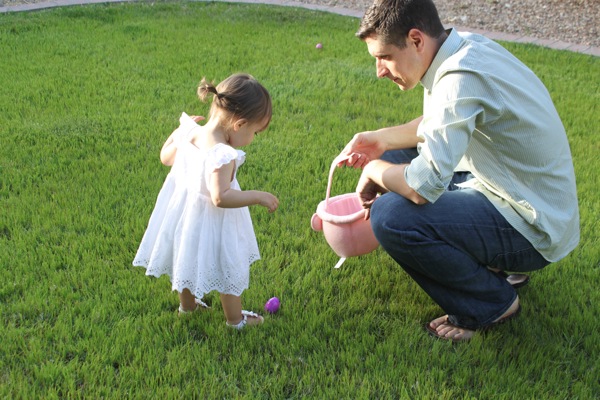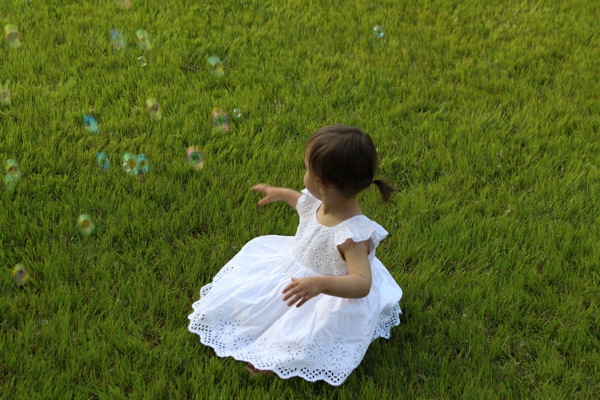 I'd thought I'd experienced the beauty and magic of the holidays by spending it with my family over the years. I couldn't thought it could possibly be any better… and then we had Liv. Easter was SO much fun. Last year was fun because she was just starting to really recognize faces and names, but it's pretty amazing how much can change in a year. Not only could she recognize everyone, but say their name, hug and blow kisses, and explain all of the things she was excited about ("Bubbles!" "Purse!" "Eggs!") She had so much fun with the family, playing with her cousins, hunting for eggs and opening Easter baskets.
I'll always remember:
-Carrying her inside after the drive home from nana's house. She was fast asleep in my arms, so instead of putting her the crib right away, I just snuggled and enjoyed.
-While nana was in the kitchen washing dishes, Liv was behind her, reaching at nana to hold her.
-Bella curled up next to Tata. She loves him so much.
-Tiny white sandals and a tiny spunky ponytail. She looked so little and so grown up at the same time.
I like to think we did Easter right. Lots of time we those we love- relaxing, eating, and an extra mindfulness of gratitude for everything we've been given. We spent the morning at my nana's, who made her legendary brunch spread, came back to our house to relax, and then everyone came over here for late lunch/dinner. I never thought that paddle ball would be so exciting (I am terrrrrribbbbllleeeee) and that it would be so much fun to help the tiny egg hunter while everyone cheered her on. She clapped for every egg she found, and instantly put it into her basket. She also did a little dance and "mmmm!" with every delicious bite she took of her Easter cupcake and nana's famous French toast. Watching everything through her eyes basically melted my heart into a love puddle on the floor. In the true Easter spirit, I felt very full. Not only with all of the delicious food, but also very very blessed <3