Hi guys 🙂 HAPPY FRIDAY!!! Hope you have something fun going on this weekend 🙂
Last night, the girls and I went to McAlister's and to see Remember Me.
McAlister's was the standard (veggie chili, minus the usual millet bread from my purse)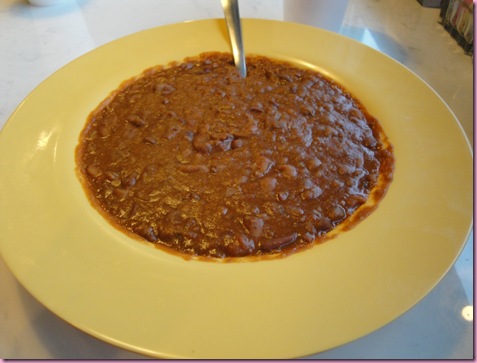 R-Patz was standard –acted and dressed like Edward, which was ok with us- and Pierce Brosnan is like a fine wine.
He just gets better and better with age 😉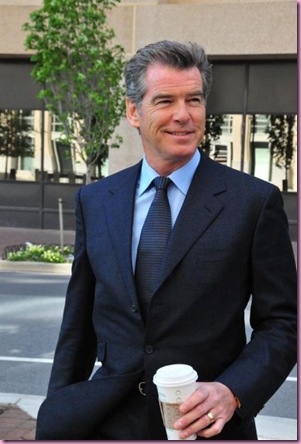 (Source)
I know, right?
The thing is, the movie was kind of slow. The girls and I ended up cracking jokes and talking for a lot of it – there were only 4 other girls in the theatre and they were doing the same thing. I liked it, but I didn't really know what to think when it was over. I say wait until you can rent it.
When I came home to the pilot, we had an interesting discussion about a lot of things, and ended up talking about fitness books and whether they're still in high demand or dying a slow death.
I get scarily excited when a new fitness book comes out.
When this one came out, I could hardly contain myself: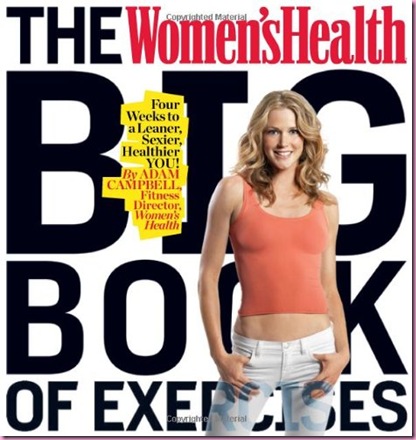 (Source)
I'm always on the lookout for new ideas, but with many of this information readily available on the internet, I could see how fitness books could be dying off.
I'm the same way with cookbooks though, and will always buy a new fun cookbook (preferably vegetarian or vegan) when it come out. I could see how these types of books could have more staying power, since many published recipes aren't available on the web (unless some joker illegally puts it out there).
So I'm wondering what ya'll think. Are fitness books dead?? Are you more likely to buy a cookbook or a fitness book?
I'm off to work but I'll see ya this afternoon with foam rolling tips and the physical therapy exercises I'm using to strengthen my knee.
xoxo,
Gina